Campaign of the month – Knights Wood from Dandara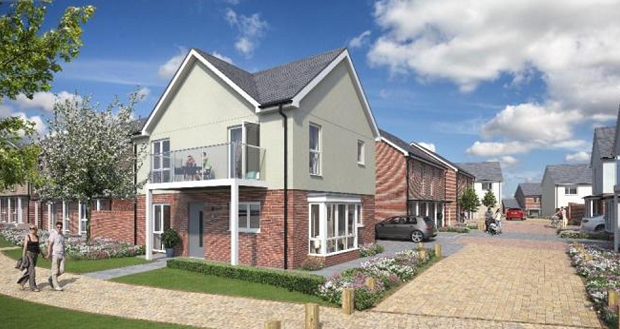 "Rightmove has been an integral part of the success of Knights Wood" says Dandara.
Towards the end of 2014 Dandara wanted to increase the marketing exposure for this Tunbridge Wells development. They were receiving a good number of enquiries but with a couple of units still to sell they wanted to maximise their advertising online and promote this development as part of a national campaign, promoting the brand across the UK.
Dandara are one of the UK's largest independent property developers. Their Knights Wood development, which is being built over the next 5 years, is in an attractive location, surrounded by woodland, close to local shops and attractions.
They used their strong brand to their advantage on Rightmove by supplying us with some excellent artwork to use on their Featured Developer and Local home page adverts and their message was clear, encouraging the UK home hunters to view their marketing suite in Knights Wood and discover the quality of their properties.
They didn't stop there, they supported this with a full digital marketing campaign with text messages to potential buyers from Rightmove's impressive database which produced great results almost immediately.
"Family homes in a woodland setting", this was the main message from their campaign and it perfected suited their development and no doubt attracted interest from young couples and families looking for a home to grow into.
When your advertising campaign matches your target demographic that really goes a long way to increasing your chances of success and Dandara's online advertising supported this perfectly.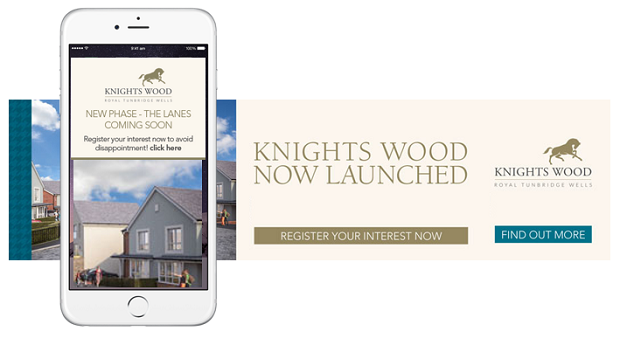 The first email we sent promoting the Knights Wood development had an open rate of nearly 38%, much higher than the average.
Rosie Szabo from Dandara had this to say about the campaign:
"Rightmove has been an integral part of the success of Knights Wood so far. With high levels of enquiries from the website and good responses from our email campaigns, it has been essential in creating awareness of this development and generating good quality leads. They also provide an excellent service, always looking for the best way to maximise the developments appeal to buyers."

For tips on how to promote your developments or a few key things to look out for when you are designing your online advertising click here.
For more information on the advertising options you have as a Rightmove member contact your account manager or call: 0843 315 9562