Changes to the way you access your Flexible Premium Listings
Where you access your Flexible Premium Listings is changing. Previously you would allocate or edit this product in Rightmove Plus however this is now being moved into Rightmove Admin.
From Rightmove Admin you can pick which properties will feature in the five rotating slots you have available. You can also set the eye catching 'stickers' for each individual property such as, 'Viewing Advised', 'New Price' and many others.
This image below shows where you'll find Flexible Premium Listing in your Products tab.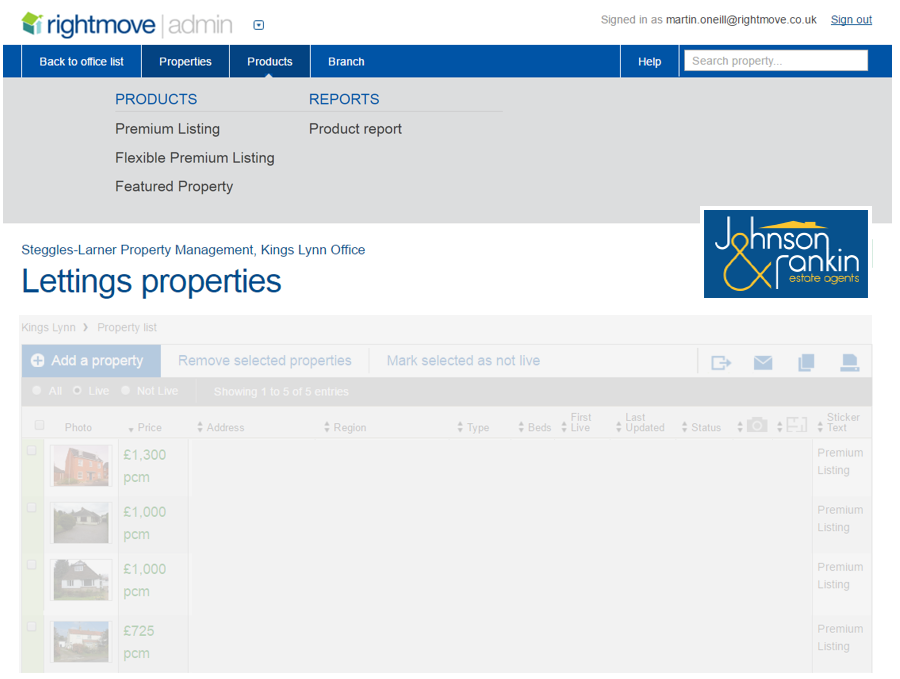 Flexible Premium Listings were designed with letting agents in mind. Property moves very fast in the rental market so agents need greater flexibility in choosing which properties to highlight to tenants.
A Premium Listing has larger images and highlights the key features of a property in a way that stands out to tenants. This flexible listing allows the agent to pick and choose which five properties they wish to rotate between and give greater exposure to.
For more information on Flexible Premium Listings contact your Rightmove Account Manager.