How to create an effective digital marketing campaign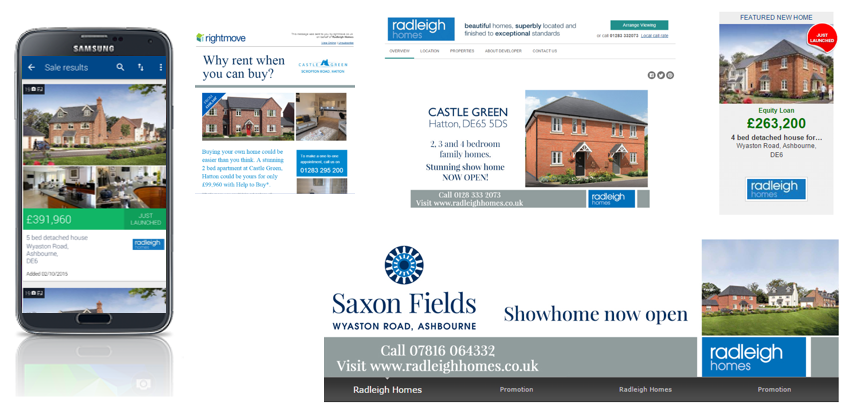 The truth is there isn't a secret formula to creating a successful marketing campaign. There's no silver bullet or magic trick. However there are a few things all successful marketing activities in any industry have in common such as having a consistent message.
We thought we would share a few tips and give some examples of useful tools which can help you create eye catching marketing messages which will attract home movers.
Start with the message
Whether you're using print or digital media, the first thing you have to agree is the end objective and your message needs to support that.
For new homes developers, estate agents or letting agents that objective is normally a simple one – home movers need to discover your property and send you an enquiry.
Be consistent with your marketing message
You can achieve this objective in so many ways, however you choose to do this, it must be consistent with your message. Rightmove receives around 110 million visits every month from around 7 million unique users and each visitor is coming to Rightmove at least 15 times in a month1, so if your message is consistent, you're more likely to be remembered.
Your target audience has their own agenda
Successful marketing campaigns in any industry always have one thing in common, they stir a desire for a product that meets a need.
It could be an offer or incentive, that converts that need to a purchase decision or it could be as simple as speaking to your audience in a language which shows you understand their need.
Your customers probably already have a good idea of what they are looking for, be it a lifestyle or a certain type of property, so play to your strengths. If your development is a cluster of charming large family homes then target your marketing towards the "second steppers" with aspirations of raising a family.
Rightmove Pro tip: Use tools like Rightmove School Checker to identify top performing schools and use that in the online banners or email campaigns.
Perhaps you're looking to target investors for your city centre luxury apartment blocks. Using our Rightmove House Price Index or Rental Trends Tracker you can reassure investors and landlords of their potential return on investment. For example, property prices in Brentwood, Essex have risen by 25% in just 12 months2; this could be all an investor needed to hear to convince them to visit your development or send an enquiry.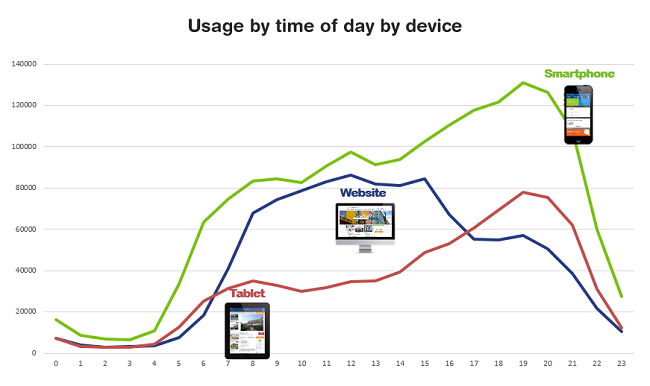 Use a variety of media
People are consuming information on so many devices. Everyone is aware of the increase of smartphone usage.. In fact, at Rightmve we receive 53% of visitors through our mobile site and apps3.
Increased coverage of 4G and wider wifi access has meant video content and super high definition photos are creating a more immersive experience for home movers, who are digesting more content than ever.
Whether you're delivering your message by email, online advertising or social media, be mindful that the same content that looks great on a desktop needs to look spectacular on mobile.
Avoid a common mistake of creating a fantastic looking email campaign to later discover it isn't optimised for mobile. The whole journey from receiving the email to sending an enquiry needs to look consistently great on every device.
Social media is a great place to have a personality
So you have a sharp looking campaign, you've got a clear message, your properties look great and you're targeting the right audience. There's only one piece missing… you!
Home movers want to feel an emotional connection to their new home and having a personal feel to your brand helps drive this emotional response. Social media is a great place to connect with your customers.
Ultimately it comes down to timing
Even when you have everything lined up and launched perfectly, ultimately it will come down to finding the right buyer or tenant. Fortunately in the current market demand is outstripping supply so home movers are plentiful but that doesn't stop there being a lot of competition for their attention.
You can use what we've discovered about home mover behaviour to your advantage, such as timing email campaigns around when people are most likely to read them.  Mobile usage tends to be particularly high in the evening.
A particularly useful trick some developers are using involves SMS text message campaigns. Why not launch an open day or encourage people to visit by sending out a SMS to buyers in a particularly location on a Wednesday morning when people are planning their weekend and encourage them to take an hour out of their day on Saturday and pop to your development.
For more tips and assistance with marketing your properties speak to your Rightmove account manager.
Sources:
Google Analytics September 2015
Rightmove House Price Index October 2015
Comscore data, September 2015