Interview with Rob Lambie of Bargate Homes
Rightmove sat down with Bargate Homes director Rob Lambie to ask him a few questions about what the next year holds for the industry and for Bargate Homes.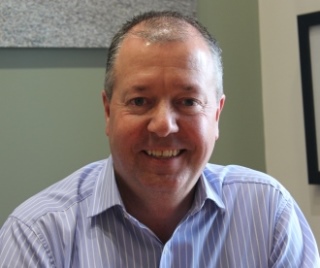 Perhaps you could give our readers a little background on Bargate homes?

We are a niche developer currently building just shy of 100 homes a year, with aspirations to build no more than 140 to 150 homes a year. We have worked with the same subcontractors for many years and tend to build within a 45 minute drive time of this office in Fair Oak, just south of Winchester.
To date we have only been building on smaller developments typically comprising 4 to 14 homes. Smaller schemes coupled with our USP of bespoke design and willingness to accommodate customer variations has proved to be a big attraction to our customers.

The industry has fallen into broadly three camps, the smaller builder who is self-funded, the huge companies like Taylor Wimpey, for example, producing thousands of homes a year and then there is this middle ground that we occupy. The banks have been very wary of this sector as companies occupying this middle ground frequently have a borrowing requirement running to many millions of pounds. Our track record over the last 20 to 25 years as both Bargate and previous ventures has meant we have been very well supported by our bank and have very successfully occupied this middle ground.

Bespoke design and smaller schemes have been the primary reason why people approach us the fact that Help to Buy is now available has just encouraged activity. Looking at the numbers on the less expensive sites its quite clear that we have picked up buyers who I think otherwise would never have aspired to live on one of our developments and would have ended up, with the upmost respect, on the larger schemes.

When we spoke to you recently you said "I've been manic lately", what has kept you so busy?

The last 12 months have seen a dramatic change in the market place, we are only a relatively small company but any development company doesn't want to carry stock of any significance. At the beginning of last year we were carrying stock of 5 large homes, not a large number but still a very significant issue for a small company.
Buyers were very reticent to purchase unless they could walk around and see a finished property. During the second quarter of last year we saw a dramatic shift as we went from holding stock homes in February, to June and July when we not only cleared the stock but started forward selling, a trend has gathered pace to the point where the shape of our business has completely changed. Right now we are not carrying any stock property at all and are substantially forward sold on all developments. We also don't have any operating show homes our whole focus is on forward selling.

With a strong finish to the final quarter in 2013 how do you plan on continuing this momentum into 2014?
We have taken on another 6 employees, securing positions on 3 much larger sites that are ready for planning on 50 units, so what we have done is say 'right the market has changed, the market has improved we are forward selling', we have the confidence now to go out and buy much larger sites we are confident about the rate of sale and the price that can be achieved. We have always planned for the worst and hoped for the best I would describe us as being cautiously optimistic.
I think with the housing market, we have seen it many times over the years there can suddenly be outside interference Help to Buy was a very positive influence but we have in the past seen very negative things happen, you have to be mindful of that but we are cautiously optimistic we see a much stronger market therefore we are prepared to go out and commit to much larger sites.

Even with this increase in numbers quality and standard of construction the service that goes with it is paramount to Bargate, whether we are doing three or 330.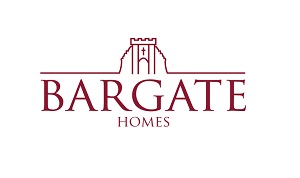 With the support the government is giving home hunters though schemes like Help to Buy, buying a home will be more achievable than it has been in a long time, how have Bargate encouraged those buyers to consider a new build home?

We have done a couple of things without wishing to flatter you, Rightmove is where we advertise that is where we spend the majority of our advertising budget, as far as we are concerned in the area we operate the second hand market is our competition, so we are very keen to make sure we have a strong presence in the largest property shop window in the country which is Rightmove so if someone is house shopping in any area, we are going to appear very strongly branded which I believe we are and the Help to buy logo features on all of our properties and our literature. Since April we have had 57 reservations which 11 used Help to Buy.

In your opinion what role do you think the internet will play in the upturn in the market?

Without any shadow of a doubt it is absolutely crucial to everything we do. When a customer finds a property on Rightmove they will research our website too, I am sure that customers have never been better briefed than they are today. They will inspect our website in detail and will then research information about the area, including schools, crime rates all of which are readily available online before they even turn up on the development. Recognising this, we revamped our website back in September last year and the jump in activity has been absolutely phenomenal, for example June last year we had 24 people register their details on our site, Jan this year we had 164, that's a 580% increase. June last year we had 611 returning visitors, January this year 1255 people returned to our site.

We see the website as not only a primary source of introduction but very frequently customers will pass a site where they see a board or hoarding then they go to Rightmove or our website, so a good website is of paramount importance as it's effectively our shop window. It's also important to keep it absolutely bang up to date. We often look at our competitor's websites and it's surprising how many are not up to date, even by a day or two, but that is still significant as far as the customer is concerned.
Do you think you get an opportunity to be your own brand on Rightmove or do you feel like just another developer on a property portal?

We make sure the branding on Rightmove is as good as we can get it, we work very hard with the entries on Rightmove so it's not just a listing of properties. We have a Marketing Manager who individualises each house on every development he picks out specific features which is where we have an advantage over our competition as we are not producing the same house time and time again, so therefore there is always something interesting we can pick out.
We are acutely aware of the old adage "a photograph is worth a thousand words" so we make sure we have great photography on Rightmove and if the homes are not ready then we will use a CGI, which has to be top quality. The re-sale market can rely on the property being there and ready to show, but we can use excellent CGI's that looks terrific and sells the dream. With all due respect, some photography on re-sale properties can look awful. Virtual tours are something we have used many times in the past which aids the research that the customers like to do prior to buying.

Like most people, when I book a holiday I want to know what the hotel looks like, the pool, the local area and that's for a two week holiday, so if a house hunter is spending hundreds of thousands of pounds on a home it's hardly surprising that they want to research on the internet before they buy, therefore it's incredibly important the information is available. I think people used to put more research into their holidays then they did for their houses, but that is changing as we all become used to researching everything online.


The change in the last twelve months really has been dramatic and unless something completely unforeseen happens, we have taken the view that the market looks set fair for the foreseeable future and as a result we have the confidence to be out there investing in our team and buying many more exciting development opportunities.