'Won't sell' worries stalling home-owners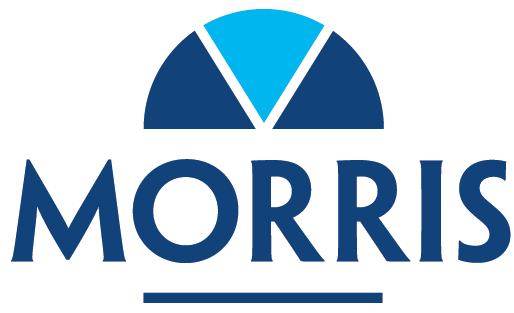 Chris Lilley, Regional Managing Director at Morris Homes, explains how latest research from the housebuilder shows that a third of homeowners are overestimating the average time their home will be on the market – with many delaying their move over 'won't sell worries'.
Here Chris explains the effects these 'won't sell worries' are having on the property market.
1 in 3 are overestimating the average time their home will be on the market by up to 90 days.
1 in 4 are delaying selling because of worries it will take a long time to sell their existing home.
1 in 3 avoid putting their house on the market because of fears they won't sell it for enough money.
Homeowners in the West Midlands are the most pessimistic, with 1 in 4 overestimating the time it will take to sell by three months, while 1 in 5 homeowners in Yorkshire misjudge the average time by two and a half months.
The most ambitious homeowners are Londoners, with over two thirds confident they can sell their home nearly two months faster than the regional average.
Our research suggests that some homeowners are shying away from a step up the property ladder because they fear that putting their home up for sale will be a waste of time. Many worried that nobody would make a serious offer for their property, and that it would take such a long time to complete that they'd miss out on the new home they had fallen for.
The good news is that this nervousness to put houses on the market is often unwarranted – with many overestimating the amount of time it will take to sell their property by as much as 90 days.
At Morris we've seen strong visitor levels to developments during the first two months of 2013 as increasing mortgage availability and a rise in first time buyers gets the market moving.
We've also seen an increase in enquiries about moving schemes such as part exchange, which cut out property chains – enabling homeowners to move in a matter of weeks rather than months.
It's important that housebuilders and the wider industry work together to ensure that would-be movers get a true picture of the market and are made aware of the options that exist to get them moving.
Family race to new home in just seven weeks
Mark Harriott, an aerospace engineer, and his partner Vicky, a teacher, were stuck in a long property chain when they fell in love with a four-bed detached property at Castle Gate in Tamworth.
Rather than letting their worries about selling interfere with their plans they decided to take advantage of Morris' part exchange scheme to speed up the move.
Morris purchased the family's existing property for 100 per cent of its market value, meaning Mark and Vicky escaped their chain and unpacked at their new build home less than two months later.
Mark said:
"Tamworth is a fantastic area to live in, and Castle Gate is in a great location for access to schools and work. On our initial visit to the development we were impressed with the stunning downstairs living space of the property, and we knew straight away that it was the perfect home for our three children to grow up in.
"We were keen to move quickly, so we used Morris' part exchange scheme, which is a great solution for buyers looking for a hassle-free move. Even so, we still didn't expect everything to be completed so smoothly, which is a testament to the fantastic help we received from the team at Morris."
For more information visit morrishomes.co.uk/