Thinking of selling at auction?
An increasing number of people are deciding to sell their property via auction. Roger Lake, Director at Auction House UK, gives his thoughts on when it could be good for you.
Usually the decision should be determined by the property and sometimes the seller's circumstances. Certain types of property sell for more money via auction. That's because a larger number of well-resourced buyers wish to purchase them, and by bidding competitively in an auction room environment tend to drive up the sale price to a maximum.
If your property matches any of the following descriptions, then auction will likely be right for you:
Is your property tenanted or has it been rented out? If so, you will want investors fighting for it.
Does it need refurbishment, can it be redeveloped or extended, or is there space for another home to be built? For such properties there is a multitude of conversion specialists, small builders and clever developers who will compete to win it.
Similarly, if it's land or mixed-use such as retail with flats above, then the proven route to market is by auction.
Maybe it is a vacant or an occupied commercial lot, or a property being sold as an investment? If so, auction becomes the normal choice.
Are you in a hurry, need a certain sale, or want to ensure a level playing field and full transparency? Many people do, and they choose auction for one or more of these reasons.
By comparison, most owner-occupied modern properties, family houses and country homes – especially those where chains need to be built – require the negotiating and coordinating services of an estate agent.
But what about price, you might ask? In the past, sale by auction was seen as a last resort, sell at any cost method. Not so now; because a new generation of regional auction rooms has opened up. They sell local property to local buyers through nearby auction rooms. End users, owner occupiers and amateur investors regularly buy at these events, and the achieved prices will likely be favourable. That's because the right method of sale for the property has been chosen.
There are benefits too, for the seller. There is an immediate 80% chance of a speedy sale, usually with an exchange of contracts within four to six weeks of instruction. For the buyer the result is quick, and for those that bid and win they have exchanged and the property will be theirs – no gazumping or gazundering, no dreaded chain delays or fear of collapse.
So the all-important question to sellers is: do my circumstances or my property make it suitable for auction?
---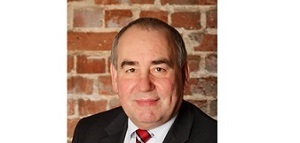 Auction House is the country's largest residential auctioneer in terms of lots sold and the 4th largest commercial property auctioneer.
With 38 auction rooms across England, Wales & Scotland, the brand accounts for 10% of all property auction sales nationally.