Inspiration Wednesday – Canterbury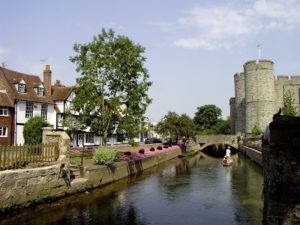 This week's #InspirationWednesday is Canterbury, the cathedral city in Kent. The beautiful historic city is also a UNESCO World Heritage Site and one of the most visited cities in the UK.
With a vibrant student presence from its several universities, and a steady buzz of tourists, this small city has a cosy, inclusive feel about it. With the renowned Canterbury Cathedral, the Marlowe Theatre and a plethora of aesthetically pleasing shops and attractions with a wealth of history, there's so much on offer for you to do that you'll never get bored of living in Canterbury.
The city, which bears a resemblance to the historic cities of Oxford and Cambridge, sits on the River Stour and is the perfect escape for country loving folk, who want to live in a calm and rural environment, without missing out on the proximity and noise of town-life.
Christopher Marlowe, TV presenter Fiona Philips and Orlando Bloom were born here.
Canterbury is famous for its shrine to medieval archbishop Thomas Becket.
The historic city sits just an hour southeast of London by train.
Check out the Christchurch Gate if you visit – it's very impressive!
One of the most famous English books is the Canterbury Tales, about pilgrims journeying to the city.
The first Canterbury home is this six bedroom detached property. With a large floor plan to play with and an incredible garden (equipped with its own ducks!) this is one pad we're envious of!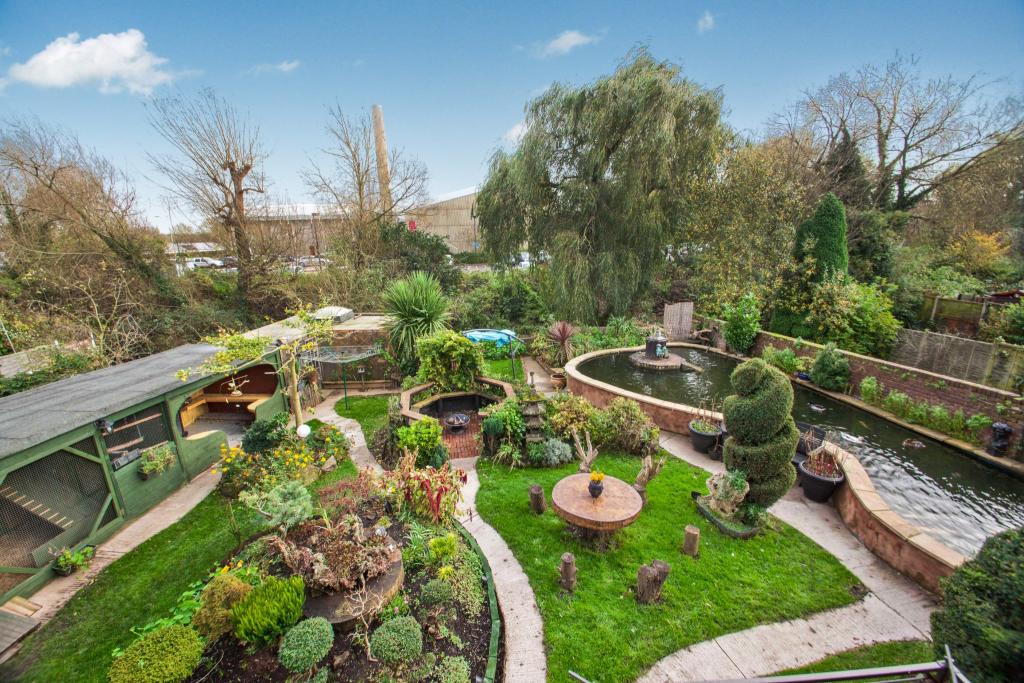 Next up is this three bedroom terrace, right in the heart of the city. With large, bright rooms, a stunning new kitchen and a balcony which looks out towards the cathedral, this is a lovely home!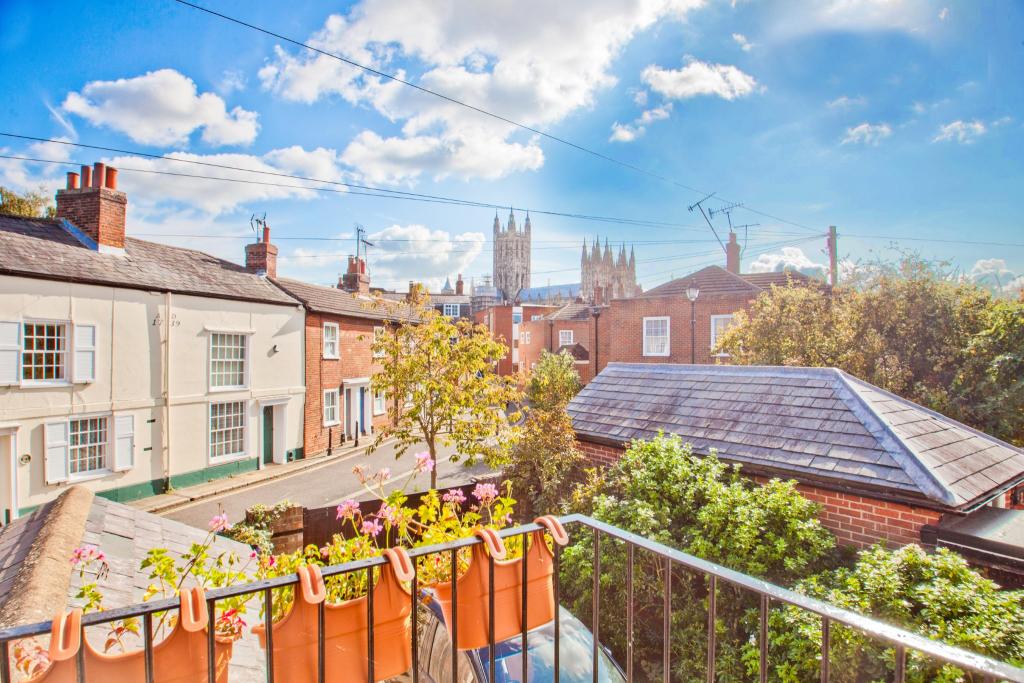 Lastly, this two bedroom terrace in Canterbury is homely, right in the city centre and has a garden shed we can see being turned into a right little man cave!