Mortgage SOS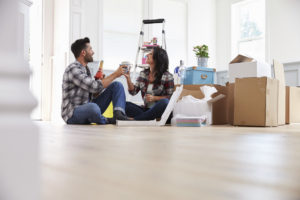 When you're buying a home, you want to skip over the paperwork and the fiddly bits and get straight to the excitement of viewing homes, finding 'the' home and planning where you'll put the furniture!
We know this, so we've got a selection of tools and blogs around the site to make sure all the fiddly bits are as understandable and straight forward as possible. In this blog, join us to explore what's on offer and what might be just what you needed!
Before your start your hunt
Something to think about way before you get to the stage of Rightmove browsing is whether your spending habits are going to affect whether you get mortgage approval. Check out this blog on our site to find out what you need to be keeping an eye on and thinking about to ensure this isn't a problem.
You'll also need to work out how much of a mortgage you'll be able to get and, therefore, how much you can afford to spend on a property realistically. Use our mortgage repayments calculator (or look at the bottom of each of our properties listed) to find out an estimate of how much that property will be in repayments and what your income would be expected to be in order to afford that property.
Are you looking at Help to Buy properties? Visit our information hub to find out all about how mortgage options work in this case.
After the Rightmove browsing has begun
To set expectations, visit our Mortgage Timeline and understand exactly what all of the next steps are and how long this journey could take. It will talk you through mortgage options and all of the lingo you could encounter.
Think you've found the one?
Make sure you've catered for all of the other fees associated with moving into a new home – from deposits, to Stamp Duty, to solicitor's fees. Click here to see more information on these steps so you don't get caught short.
Once you've made an offer
By now, hopefully, you'll have all of the boring paperwork out of the way (with the help of our handy tips and guides on filling in the forms in the Mortgage Timeline) but make sure you check that the Mortgage Offer you've previously received hasn't expired yet, otherwise you'll need to do this again and it may slow the process down.
If you're home-hunting this year, we're here to help – so make sure you take advantage of our guides and information and then you can focus on the fun bits!