Prioritise your search with Keyword Sort
From utility rooms to walk-in-wardrobes, find your next home easier with our new Keyword Sort feature.
Rightmove's NEW Keyword Sort allows you to personalise your search, by prioritising the features you're keen to find in your next home, and putting them right at the top of your search results.
Now you can easily search for homes with en-suites, conservatories or perhaps a downstairs w/c.
Or maybe you've always fancied a castle with a cellar, inglenook fireplace and swimming pool?
All these and more can now be found using our new Keyword Sort tool.
Available on all Rightmove searches, including overseas, simply start a new property search, refine your criteria and add your keywords to the Keyword Sort bar.
We'll then prioritise your search results for you to show you the most relevant properties based on those that match your desired keywords.
We won't hide any properties that fail to match one or more of your keywords, as they may still be of interest to you, but we will de-prioritise them for you. This allows you to see the properties that most closely match what you're looking for first without missing any properties that you may still be interested in viewing.
Firstly, we filter the properties by any criteria you've used, such as location, price, property type etc. When you apply keywords, we then prioritise those that most closely match the keywords.
If you enter more than one keyword, the first keyword will be prioritised as the most important.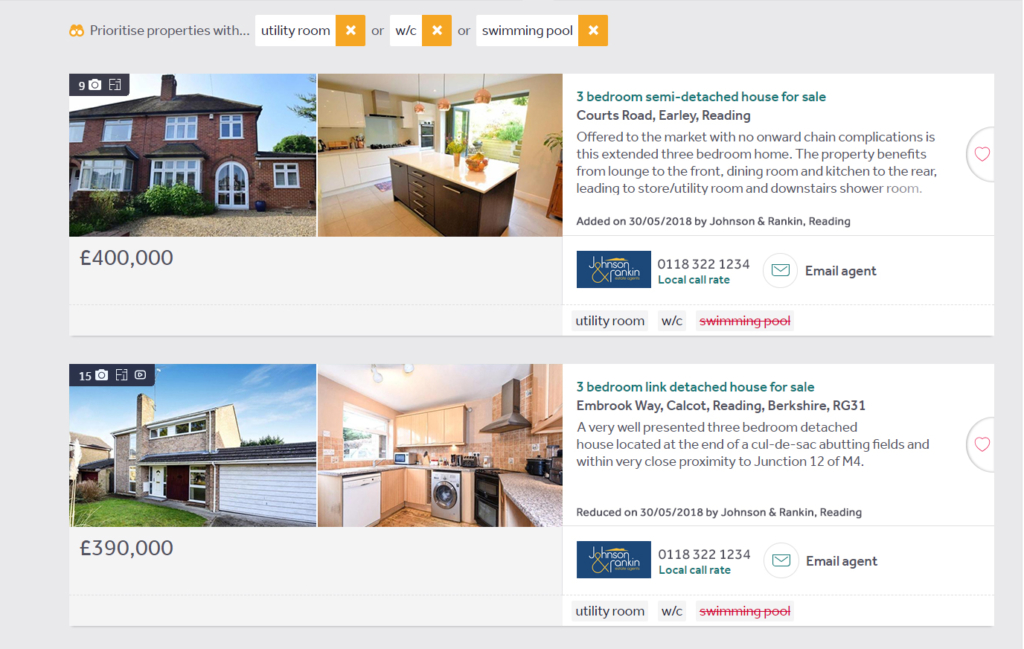 You can also search for a phrase using Keyword Sort, but it will match the exact phrase, so any extra or missing words won't be matched.
So whether it's a sea view, granny annexe or thatched cottage that you're after, Rightmove's new Keyword Sort can help personalise your search today.