Top 10 Interiors Hacks
Now we've made it to May, it's back to that time of year when it's a bit warmer and drier and the household DIY we've been putting off for months is ready to be addressed!
So, to help get those creative juices flowing, in collaboration with the 'Ideal Home Show Scotland' which is on over the Bank Holiday weekend, we'd like to share our top 10 interior hacks!
Try a chalkboard kitchen wall. Buy chalkboard paper or paint to use on one of your kitchen walls – use it to write your dinner plans for the week, shopping lists and reminders to one another. It's practical and it's pretty!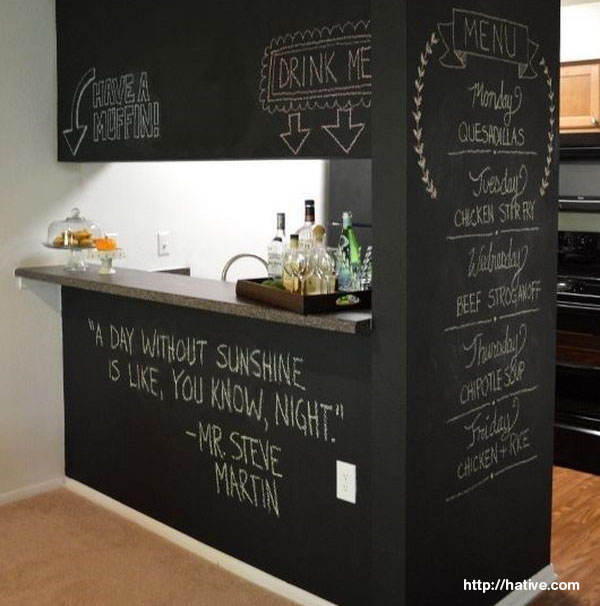 Thinking of creating a photo wall? Use removable contact paper to plan out the shapes and layout first, which you can remove once nails are in, to save the unsightly holes you might get after you've changed your mind on the layout a couple of times!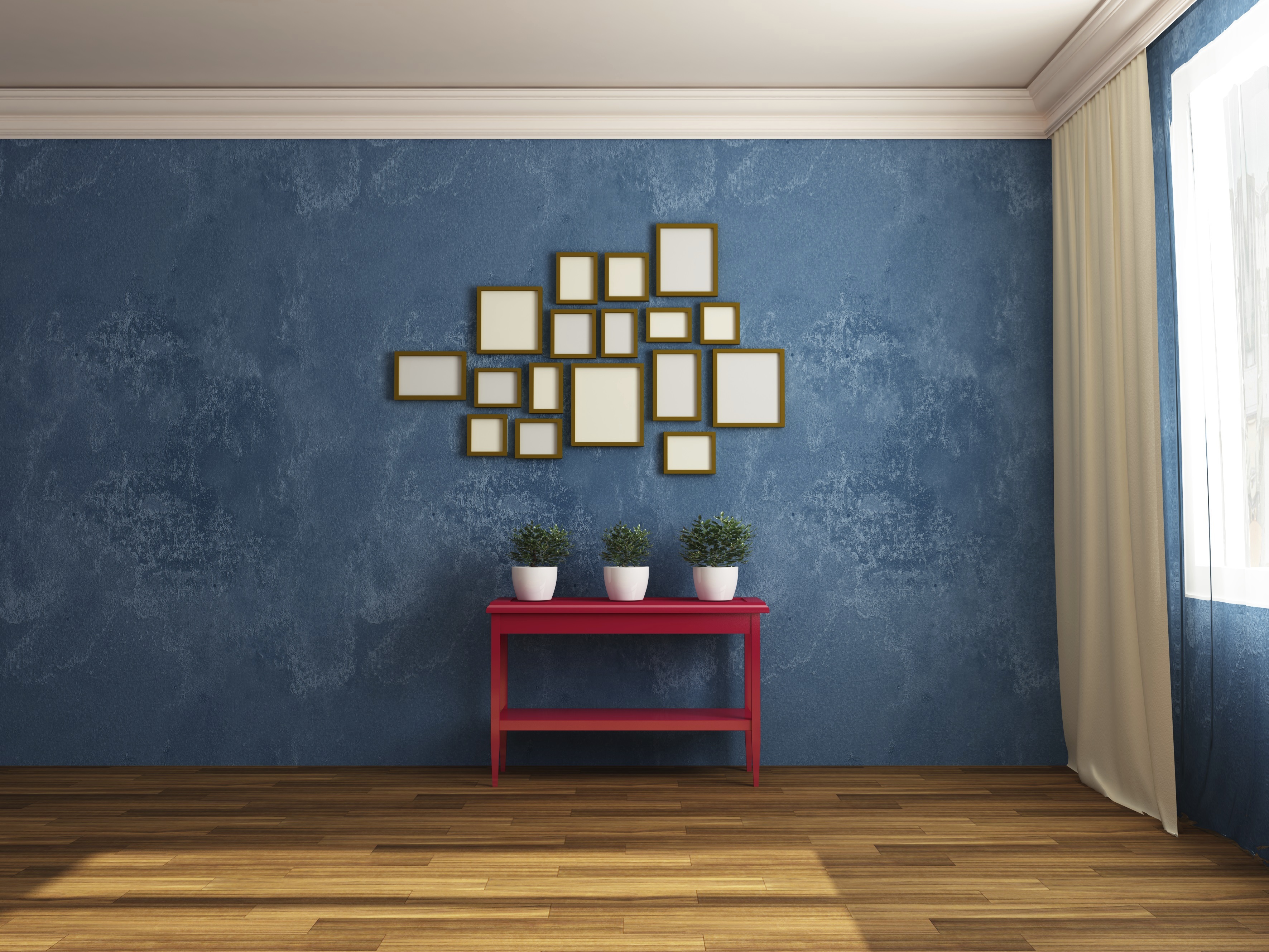 Looking to give one of your rooms a new lease of life? Paint half the wall and leave the upper half a slightly lighter colour – this makes the room seem taller and lighter, and you don't have to dress up the room so much then, as it's a bit of natural décor! Add full length curtains to add even more height.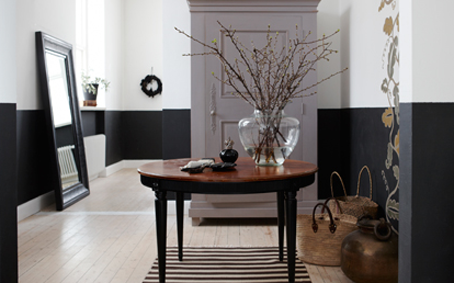 Upcycle a plain crate by giving it a lick of paint and attaching it sideways, just off the floor, in your hallway – it's a handy shoe store and side table for your keys, coins etc. Alternatively, for cushion hoarders on their bed, like us, paint a smaller crate and sit it at the end of your bed for use as a cushion store at night!
Insert a secret jewellery store and hook a piece of art over it – this will mean your bedroom can stay organised and clutter-free, whilst all your jewellery is neat and safe in one place.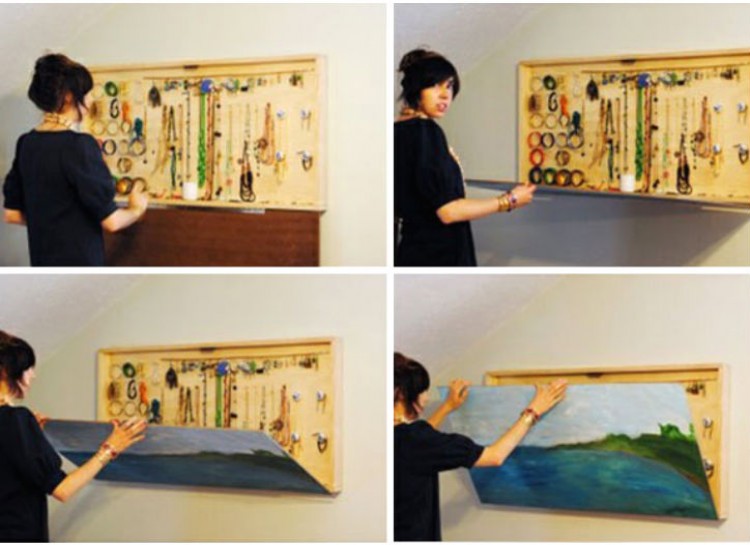 Do you have hydrangeas in your garden? Did you know you can change their colour – if you fancy a different outdoor colour scheme – by adding sulphur or acid to the soil (try the blue ones – they're our favourite!).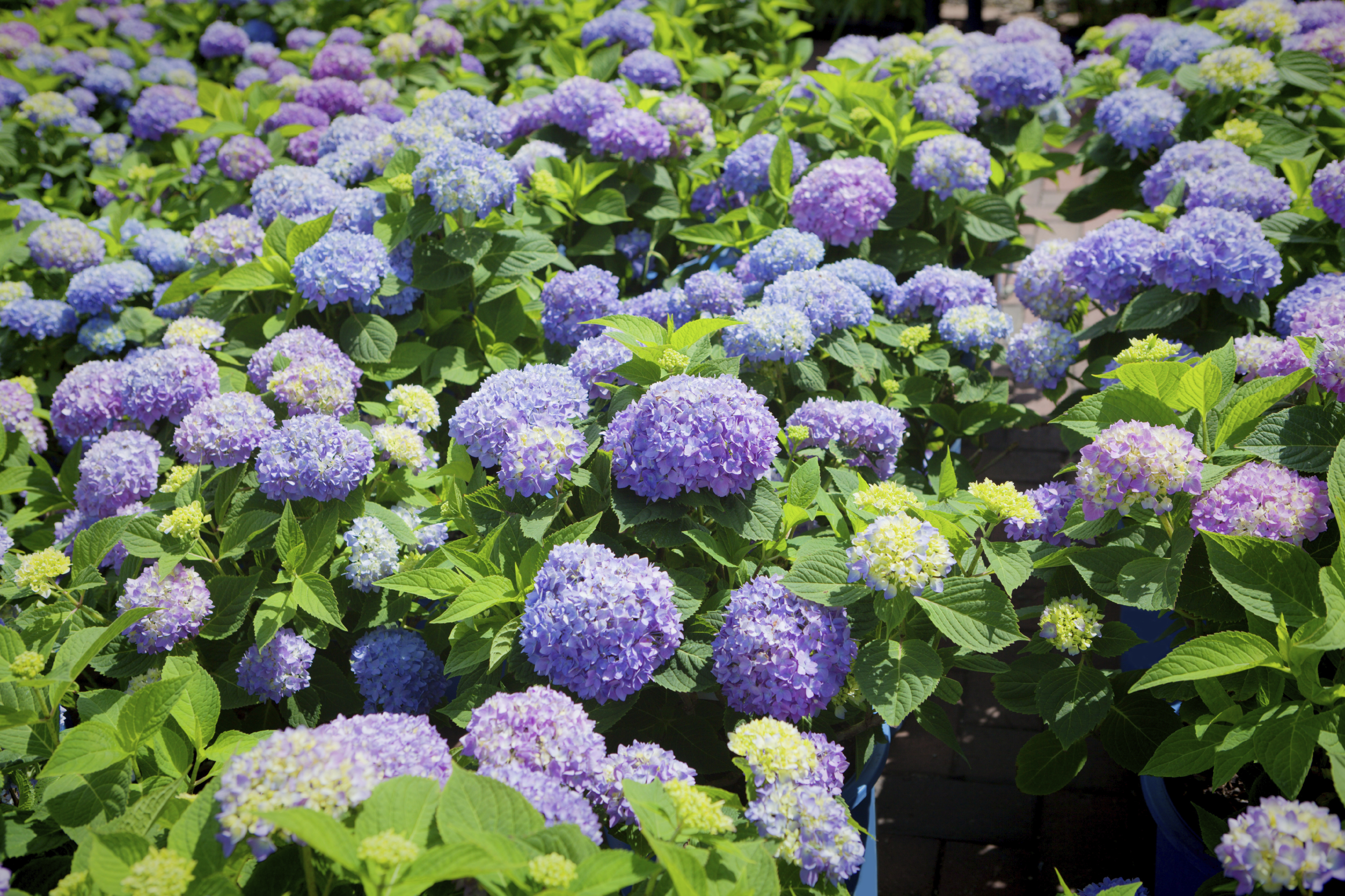 Got a fireplace you don't use? Make the most of the space by filling it with candles or a plant or even a log stack, for a sleek, smart and decorative touch.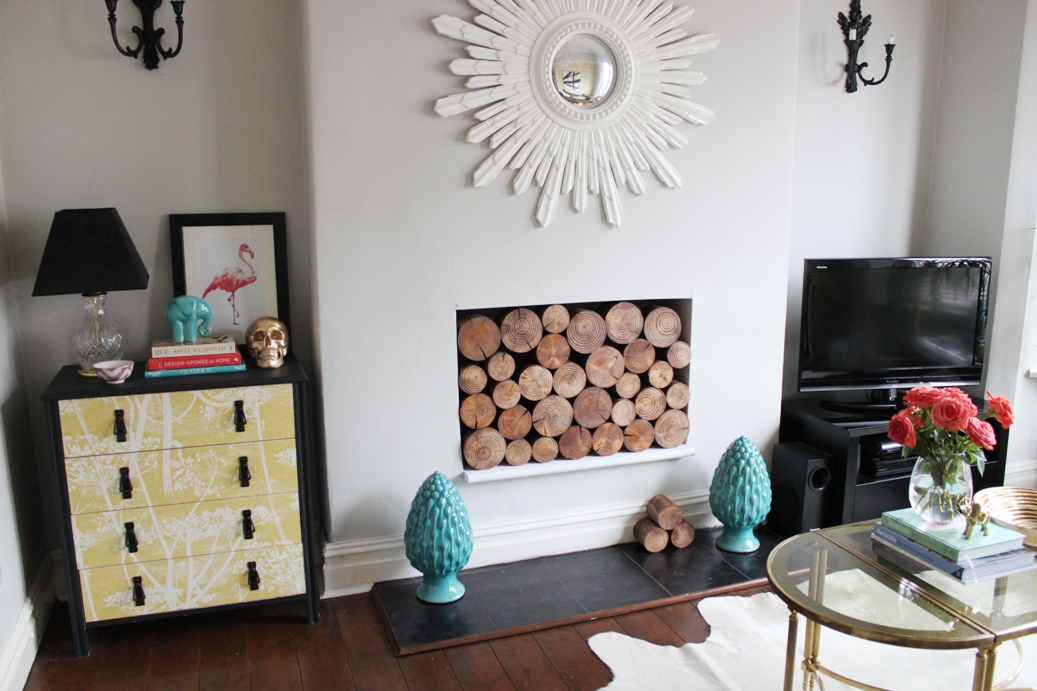 Upcycle some of your household items that were in the pile for the tip! Turn a wooden bed frame into a garden bench really easily. Turn a table into a side table by halving it and putting it up against the wall in a bathroom, hall or a room that is too thin for a full storage unit. Or, take out the top layer of a chest of drawers and keep the bottom drawer as a store and add cushions up top to make it into a cosy window seat. When deciding which pieces of furniture are worth upcycling, look to keep the proper wooden ones first as these will last longer than MDF.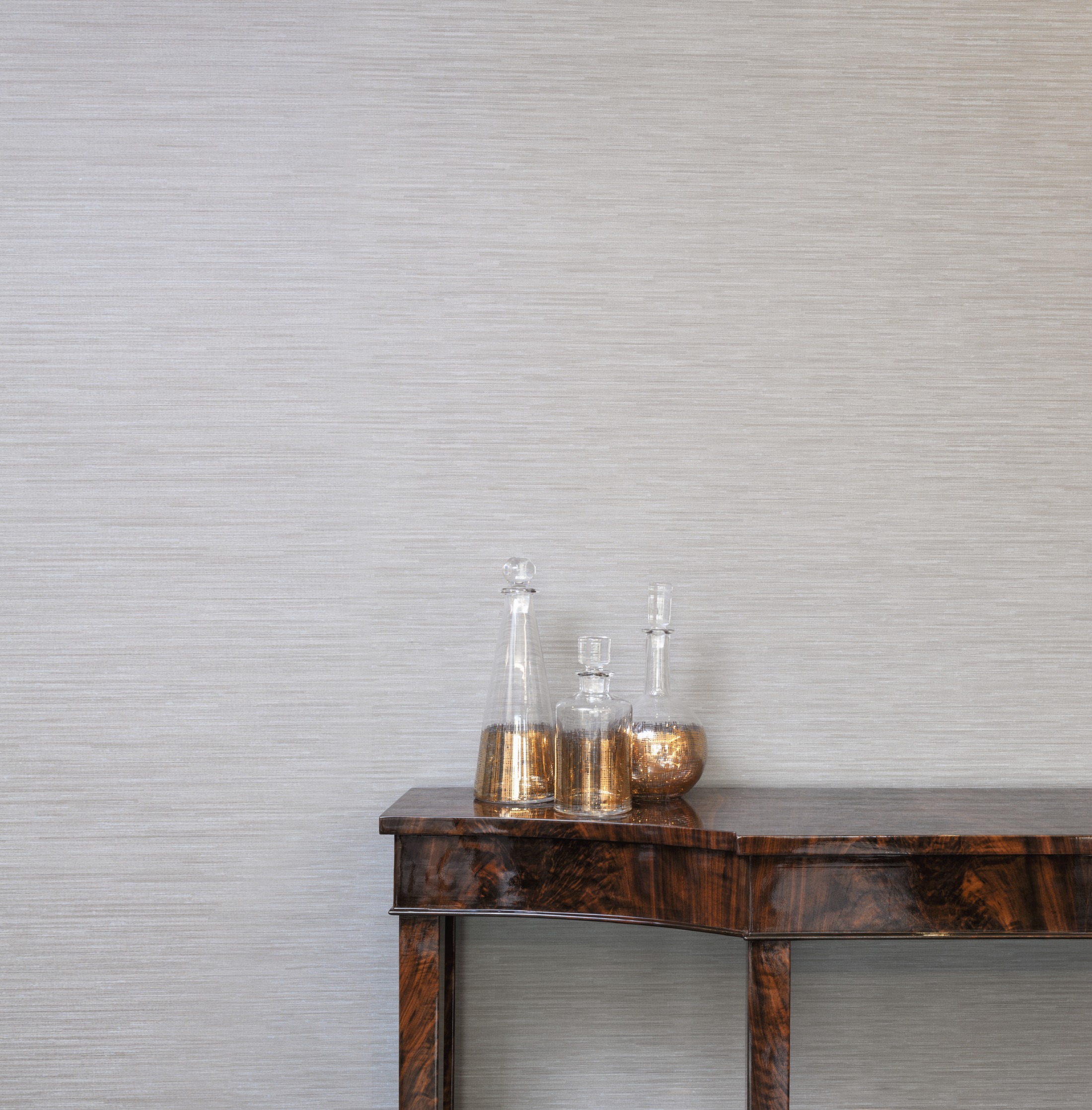 Don't fancy the hassle of wallpaper but want a bit of texture to your wall? Why not buy an engraved roller and paint the pattern up and down your wall yourself?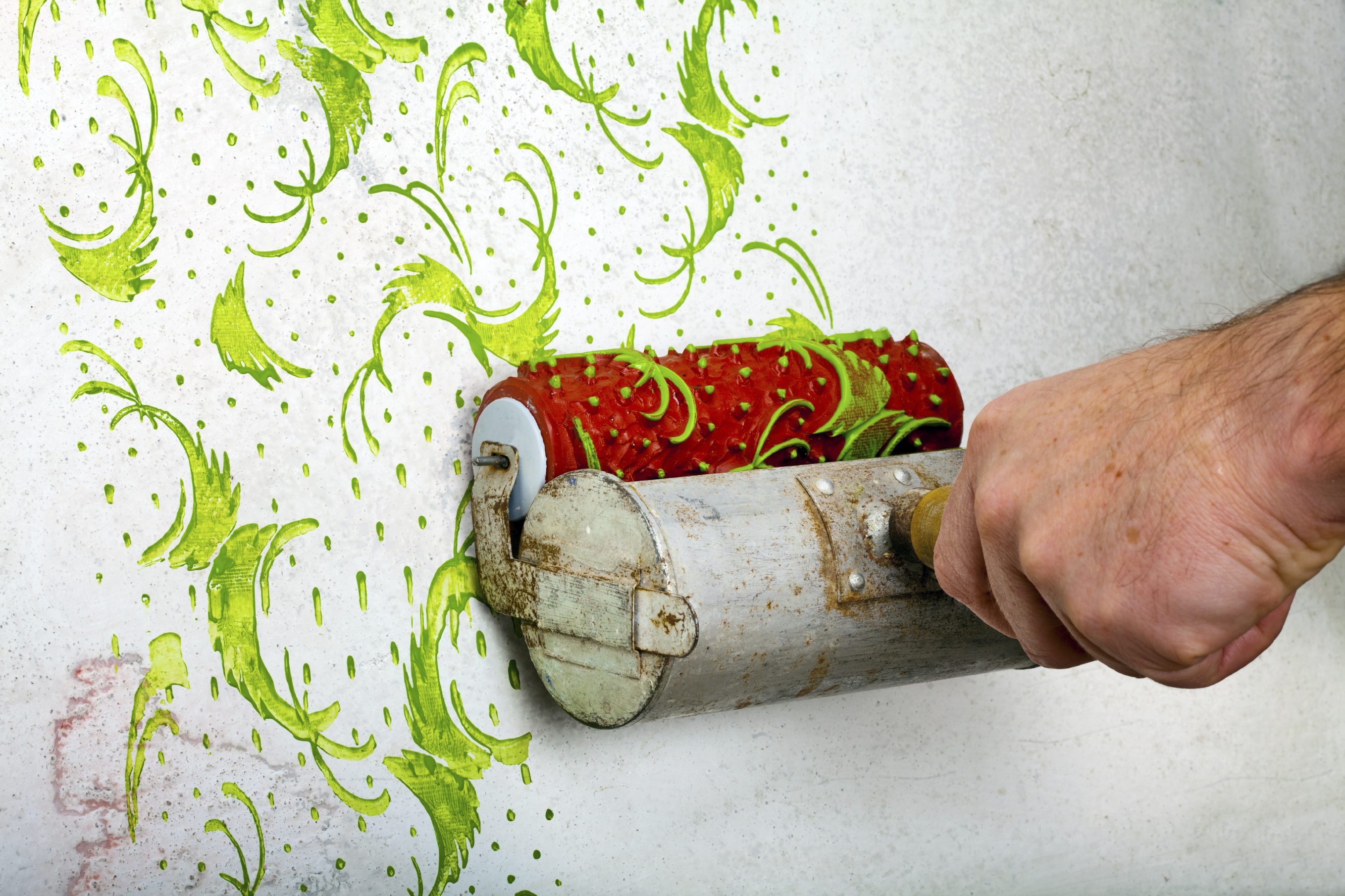 Time to recycle some of the random household items you hardly use! Use a pretty teapot as a vase, use a wine bottle to hold your bracelets and use an old Hendricks or other spirit bottle as a soap dispenser in the bathroom. Have a riffle through your recycling bin and see which strong quality containers could be used elsewhere!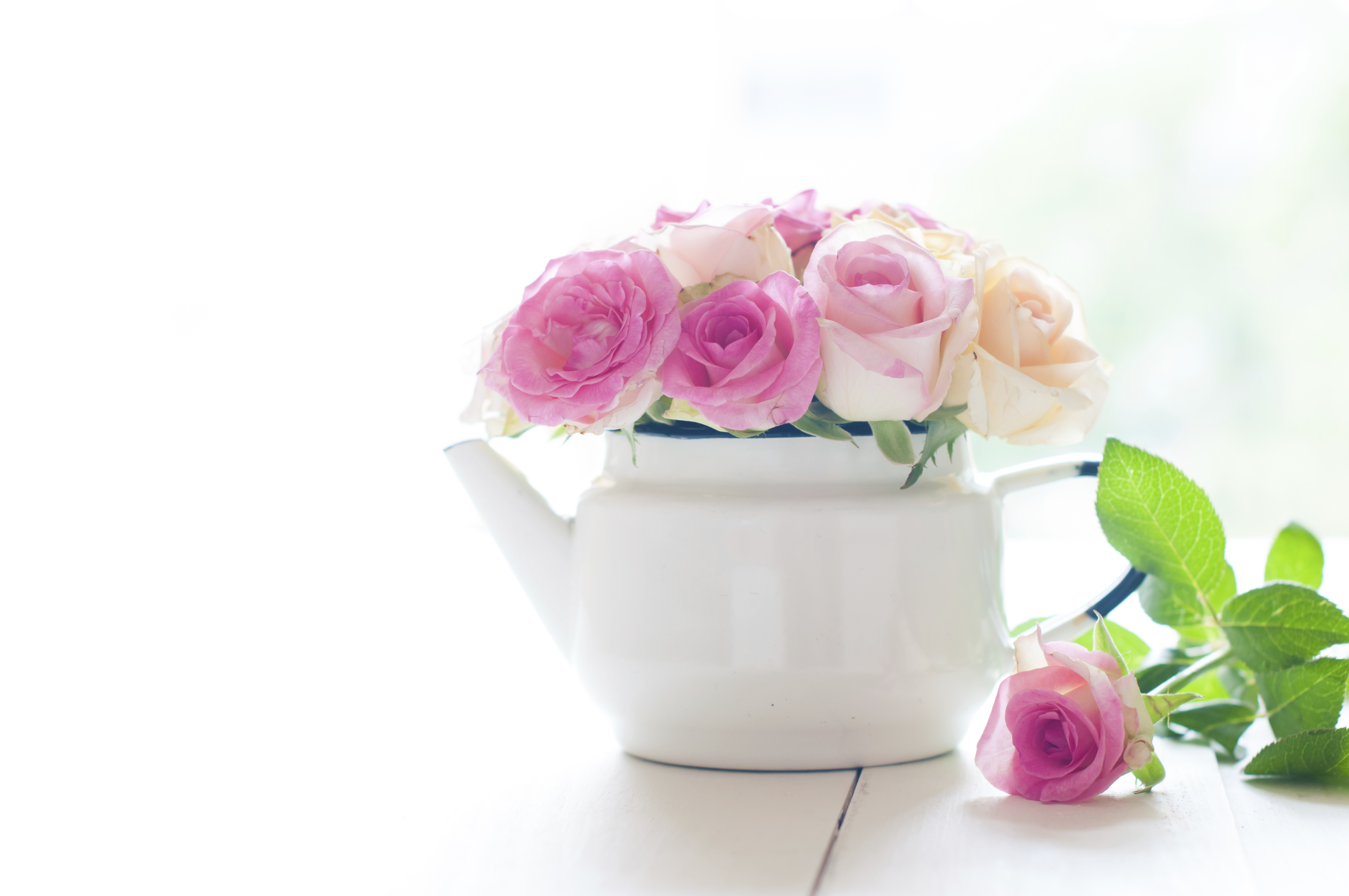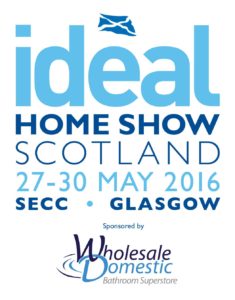 If you'd like more great interiors advice, you're doing some DIY of your own or you're after some unique pieces for your home, why not visit the Ideal Home Show Scotland, in Glasgow, from 27 – 30 May 2016. Visit our Twitter feed to enter for the chance to win some free tickets or if you don't get lucky this time, use the code RM220* for 2 tickets for £20! T&Cs.