Where is the nation's most desired place to live?
We recently did some research to determine the top 10 places around Great Britain where the nation said they would most like to live.
With towns and islands from Scotland, down to the south coast, it's interesting to see that the nation dreams of living in the countryside, or by the sea. So, have a go at our puzzles below to see if you can work out what the top 10 are!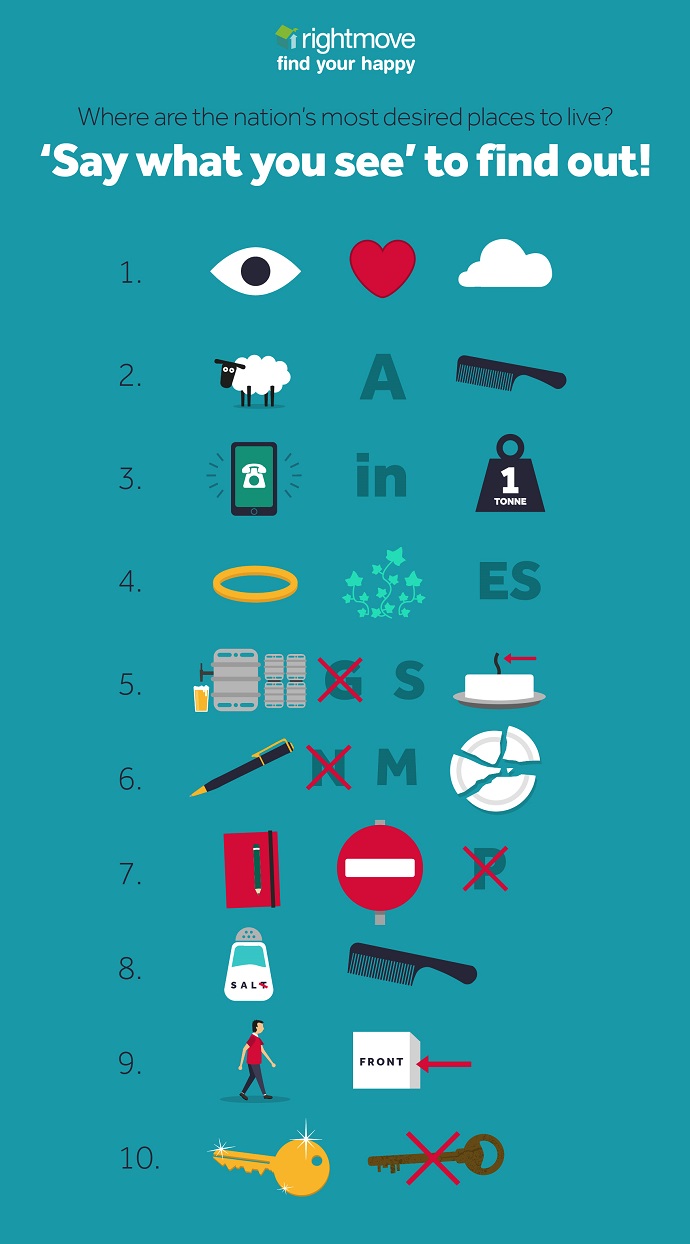 Think you know the answers? Tweet us over at @Rightmove and head over to our blog to see if you're right!