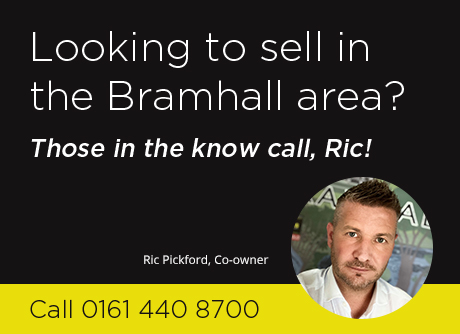 paragraph

10 Reasons to Choose Snapes

1. The Longest Opening Hours in Bramhall & Cheadle Hulme.

2. Proven Success in easy to sell and tougher markets.

3. Independent Owner Run Company.

4. The only Bramhall Agent advertising on all 4 main websites.

5. Open 7 days a week including extended weekend hours.

6. Percentage Based or Fixed Fee Options - You choose.

7. No Sale No Fee & No Upfront Costs.

8. Bramhall Office offering 50+ Years combined Experience.

9. Accompanied Viewing Service as standard.

10. Easy to visit office with 25+ parking spaces

I11, 12, 13, 14... we could carry on, but would rather chat to you!

Call me on 0161 440 8700 I would love to chat with you.

Richard Pickford (Company Director)

Based at Bramhall.

paragraph

Is being on the internet really enough?

There is no doubt, being on the internet is important to reach as many buyers as possible...




But when a property remains unsold and moves past it's 4th, 8th and 12th week on the market, you need to know your chosen Estate Agent can be seen in other areas of marketing.




If your estate agent has sold you the concept of "Being on the internet is enough" there is a solid argument that your estate agent, is simply waiting for the phone to ring and expects the buyers to find your home!
Contact us
Check out our available properties
You can see the properties we're currently marketing for sale by clicking the button below:
View properties