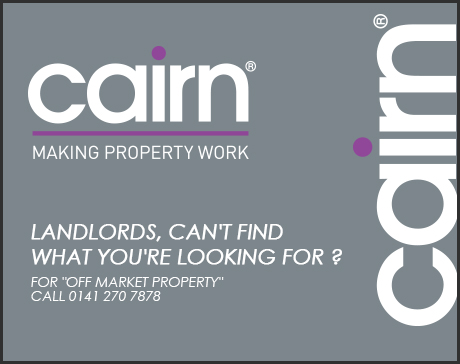 paragraph

Families, young professionals or students...which MARKET IS RIGHT FOR YOU?

Cairn offers a full letting management service across all tenant sectors. Cairn's specialists do more than provide core letting services. If you're not sure which sector is right for you, talk to us. Experience in different letting markets means we can guide you to the right investment for your goals and for the level of commitment you are comfortable with.

The benefits of experience

Our average time to let is 7 days compared to a market average of 3 weeks. We consistently achieve the highest rent levels the market will support - we do our homework and we have a reputation for high quality properties which are well maintained.

Standing in your shoes

Property can be personal - and each one of our team takes your interest seriously. Building relationships with tenants and helping them look after your property is important. Keeping you informed is key - whether just to let you know that an inspection has gone well, or advising you if some work is needed to maintain investment value.

HMO Services

We also specialise in the highly regulated HMO market. Letting HMOs can deliver greater yields for investors, but is subject to stricter and more complex controls than general residential letting. HMOs are properties let to 3 or more unconnected people and include student lettings - Cairn's area of expertise. Demand for student properties always outstrips supply, so if landlords can comply with the legislation, voids will be minimal. If the property delivers on quality, rent levels will be at the higher end of the spectrum.
Contact us
Check out our available properties
You can see the properties we're currently marketing for rent by clicking the button below:
View properties