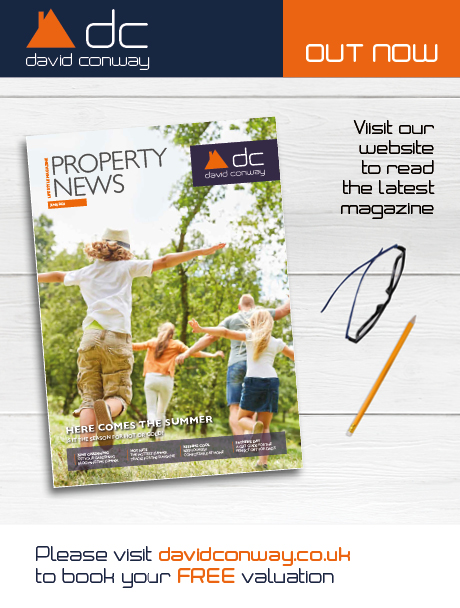 paragraph

David Conway began to gain his wealth of experience in 1976 with one of the largest independent estate agents in Middlesex. In 1979 he became

the manager of their South Harrow office which soon became the top performing branch amongst a group of 12 offices. During this time he became a

professionally qualified Valuer and Surveyor and is now a fellow of the Royal Institute of Chartered Surveyors (RICS).




In the late 1980's as with many others, that company was sold to a major corporate. David found it frustrating running an office controlled by a head

office located hundreds of miles away with no real local knowledge and understanding of the local market, as is still the case today with corporate

agencies. From here his sights were firmly set on opening an office of his own with a yearning to once again be able to provide a professional, flexible,

personal and friendly service that only a good independent agent can offer.

paragraph

From this desire, in 1992 David Conway & Company opened and quickly established itself as the leading agent in the area. Our dedication and hard

work was rewarded in 1994 when we were selected as the "Best Local Agent" by PHH Relocation which became 'Cendant' (now Cartus) the largest

relocation company in the world. As a result of this we are still proud members of the 'Relocation Agent Network' comprising of the top 700 selected

'Best of the Best' independent agents in the UK. We have previously been nominated for the network's top award achievable for a network member

placing us as one of the top six independent agents in the UK. An accolade of which we are justly proud.

paragraph

Despite our successes, we know we need to continue to improve the level of service that we provide to all our clients across all aspects of our

business. We have therefore rebranded; same name, same family run business, but with a fresh new look. We have a completely refurbished office

from front to back, a new shop front sits under a striking facia depicting the new logo, the very latest in property particular displays show our properties

in the very best light complemented by a 32 inch screen meaning every one of our available properties gets as much exposure as possible. Bright new

office furniture not only creates a pleasant and welcoming environment for our vising customers, but has also given our staff an extra boost; if they are

happy and feel good about their working environment, that can only be good for our clients and customers alike.

paragraph

Whether you would like to have a chat about the local property market conditions or have a specific reason for doing so, please feel free to visit our

newly refurbished modern and welcoming offices, and meet our friendly and experienced staff.




We are located on South Harrow's main thoroughfare, Northolt Road with its busy shopping centre, bus services and Piccadilly line Tube Station.




Our usual opening hours are Monday to Friday 9am-6pm and Saturday 9am- 4pm.




Late appointments are available by prior agreement,

please let us know as soon as possible. We will then carry out a prompt follow-up with the buyer and focus any serious interest towards a re-view

and a possible offer.
Contact us
Check out our available properties
You can see the properties we're currently marketing for sale by clicking the button below:
View properties