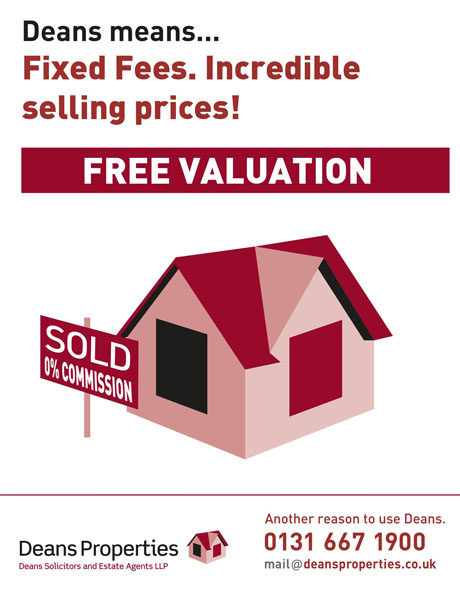 paragraph

Deans Solicitors

Whether you are buying or selling a property, need help with a Will or a Power of Attorney or if you are looking for someone to do your conveyancing, Deans Solicitors and Estate Agents LLP can provide you with friendly, expert help.

The combination of our experience, built up over 30 years, our skilled and qualified staff and our commitment to working hard for every client is what sets us apart.

Why use Deans?

If you need someone to do their utmost to sell your property - talk to us

If you are looking for help to get that must have new home, come to Deans

Quality service is our priority - our approach is pro-active and personal

We take care of you and your property every step of the way

By getting all the small things right, we can make a big difference

Our team's experience in Edinburgh & Lothian's property market is second to none.

Professional Advice

We use our experience, our skills and our large database of potential purchasers to help get the result you need.

Whether you are selling or buying, you need a skilled negotiator on your side. At Deans we allocate every property a skilled, dedicated negotiator who, together with the legal team, will work on your behalf and protect your interests. It can mean the difference between a successful sale and no sale - or securing your new home, or not.

Out of Hours Service

Many buyers look for properties outside office hours and our clients often want to talk to us at a time that suits them. For this reason, our phones are manned before and after normal working hours.



Contact us
Check out our available properties
You can see the properties we're currently marketing for sale by clicking the button below:
View properties