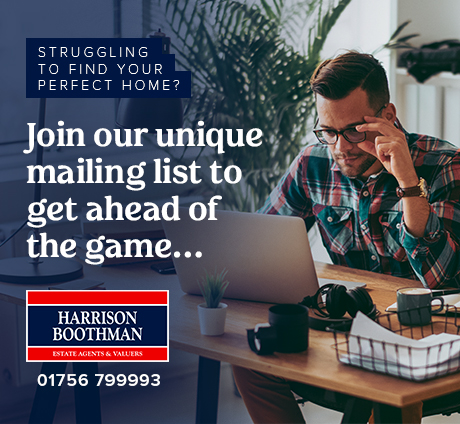 Title
A service you know you can trust.....
paragraph

We are proud to be considered the area's leading firm of Estate Agents, consistently out-performing our competitors with our unique and dynamic approach.

Over the years we have helped thousands of happy clients successfully buy and sell their homes. A brief search on Rightmove today will reveal our strong local presence and unrivalled performance. There is an obvious reason why so many clients continue to choose Harrison Boothman and we believe that the results clearly speak for themselves.

Since we were originally established in 1993, we have consistently grown as a company and now benefit from a friendly and approachable team of 10 enthusiastic and hard-working professionals, dedicated to providing an efficient and caring service and with a real concern for each individual client. Despite having a strong workforce, we are slightly unique in that we are one of the only firms locally who devote 100% of their attention towards the sale of residential property.

In this respect, we do not offer a 'Lettings', 'Land' or 'Commercial Property' department. As a result, our clients benefit from our full undivided attention when it comes to handling the sale of their property.

We concentrate all our efforts on the single task in hand - selling your home!

Being an 'independent' estate agent with essentially only a single office covering the local area, we do not form part of a large 'multi-office chain' or 'national franchise' that in practice, brings no obvious benefits to the client. We are not governed by an 'out-of-town' head-office and do not have to commit any valuable time or resources towards the running of a larger, more corporate style enterprise. We feel that this simplistic approach enables us to have complete control over how we operate our business and we can therefore provide a more personal and 'bespoke' level of service, tailored to suit the needs of each individual customer. No two clients are the same and certainly no two properties are the same either.

All our sales team live locally, including our two directors - Richard Harrison (F.N.A.E.A.) and Samuel Shaw (M.N.A.E.A.). Richard and Sam both live in the town of Skipton and have between them over 50 years combined estate agency experience.

Harrison Boothman deal with all types of residential property, spanning the entire price spectrum locally and we welcome new clients from all backgrounds and nationalities.

We regularly work on behalf of overseas clients, offering a reassuring level of communication and expertise that is essential during this type of 'remote' transaction.

We have also been chosen to act on behalf of a number of highly successful local property developers and feel privileged to have been involved in numerous exciting new-build projects to date and with many more on the horizon.

Although our geographical catchment area is centred around Skipton and the surrounding villages, our coverage regularly extends to the areas of; Settle, Malham, Grassington, Buckden, Hebden, Burnsall, Draughton, Silsden, Steeton, Crosshills, Cowling, Earby, Barnoldswick, and of course the many other delightful villages nearby.

We are very fortunate to live and work in a very popular and beautiful part of the country. Skipton itself has been voted as one the best locations to live in the UK and our catchment area includes the southern side of the scenic Yorkshire Dales National Park - an area of immense beauty and character. We are very passionate about the local area we live in and always try to support and recommend other local business where possible.

We embrace social media and have gained a loyal following on our Facebook page, engaging with other members to further promote our business with regular 'creative' content.

Our business actively encourages a high level of professional ethics at all times and we are proud to have earned a reputation for... 'A service you know you can trust'. This has now become our company motto and was inspired by comments made by one of our happy customers.

Over the years, our team has been grateful to receive and overwhelming number of customer thank you cards together with countless letters of praise and gratitude for our hard work and determination on their behalf. This is in addition to an ever-increasing number of personal and professional recommendations, for which we are also extremely grateful.




In summary, at Harrison Boothman we are fortunate to have become the first port of call for many people looking to buy and sell their homes within the local area. With a reputation for a high-quality professional service, enthusiastic staff members and a thorough understanding of the local market; whether buying or selling, we will work hard to secure the best possible outcome for you.




If you are thinking of selling - contact us today to arrange your Free Valuation and Market Appraisal.




If you are looking to buy - contact us today to join our free bespoke Property Mailing List / Alert System - we will immediately forward all new instructions matching your specified criteria directly to you - and with a promise of no supplementary 'junk mail' or other unnecessary marketing material!




Harrison Boothman are here to help you.












Contact us
Check out our available properties
You can see the properties we're currently marketing for sale by clicking the button below:
View properties