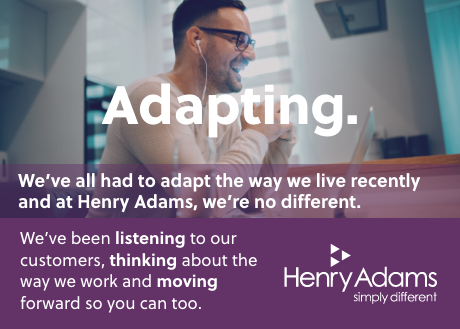 paragraph

Midhurst Estate Agents & Letting Agents

Henry Adams Midhurst Estate Agents is situated in North Street in the main shopping centre of the town. The Sunday Times declared Midhurst the best place to live in the South East of England based on a survey in 2016 which included lifestyle, crime rate, schooling and house prices. As people who live and work in the area we couldn't agree more with the survey and are always delighted to help our customers join this outstanding community.




Midhurst and the surrounding area

Midhurst lies on the River Rother 12miles North of Chichester. It is well known for being the home of British polo with Cowdray Park hosting international championships annually but there's much more to discover in this pretty market town and civil parish in West Sussex.

Property in Midhurst

Dating back centuries, Midhurst has more than 100 listed buildings with a charming mix of Medieval, Georgian, Victorian and Edwardian architecture as well as the ruins of the original Cowdray house, all sitting comfortably alongside more contemporary new homes. Whether you're looking for houses to rent in Midhurst or to buy a property in a row of quaint cottages there is something to suit all tastes, needs and budgets.

Cowdray Estate

In 1909 the Pearson family first purchased the Estate and in 1910 Sir Weetman Dickinson Pearson was created Baron Cowdray and later Viscount Cowdray of Midhurst. The Estate sits on 16,500 acres of mainly forestry and agricultural land. Polo has been played on the estate for 100 years, with the first competitive tournaments being recorded in 1910. Today there are about 450 games played each season with the main event being the Gold Cup. Cowdray House was partially destroyed by the fire on the 24th September 1793; the magnificent ruins are now listed as a Grade I.

Famous Connections

King Henry VIII and his daughter Queen Elizabeth I both stayed in Cowdray House in the 1500's, and Guy Fawkes once worked at the house, which resulted in the Montague Family being implicated in the 1605 Gunpowder Plot.

H.G. Wells, English writer and author of 'The War of the Worlds' and 'The Time Machine' went to Midhurst Grammar School.

Bars and Restaurants

For those fond of dining out Midhurst offers some excellent options with a varied range of venues available from up-market country pubs specialising in local produce as does Seven Fish Canteen, Bar & Grill on North Street, to high street favourites like Pizza Express and charming tearooms where you can enjoy your favourite afternoon treat. Most bars and restaurants are found in and around the town centre however there are some truly great options further afield too.

MADhurst Festival

The Midhurst Music, Arts and Drama Festival (MADhurst) is a community event that brings together the creative, artistic and musical talent of the people in Midhurst. An annual event with music stages, stalls, food and much more; it takes place in various different locations over a ten day period in the Summer around August bank holiday.

Shopping

Full of little independent boutique shops the narrow lanes of Midhurst's old town offer a fantastic variety of places to shop all housed in ancient buildings. Even if you're only window shopping its definitely worth a visit.

Recreation

The town is of course famous for the Cowdray Park Polo Club the Cowdray Golf Club is known for have the most scenic views in West Sussex but it also supports a wide spectrum of other clubs and societies including the Camera Club, the Midhurst Players.

Schools in Midhurst

Midhurst is lucky to have numerous well-regarded schools in and around the area with strong Ofsted reports and excellent reputations. Among its finest schools are Midhurst C of E Primary and Midhurst Rother College, which between them offer teaching ages spanning 4 years (Primary) to 18 years (Sixth Form).

Travel Links

Midhurst is conveniently located on the A272 between Petersfield and Petworth so travel by road is easily accessible. Situated between Guildford and the South Coast, Midhurst is just over an hour away from London Waterloo by train when alighting from Haslemere (Midhurst's closest rail station). Buses run regularly, connecting local towns Petersfield, Chichester and Guilford.




Travel Information

(train) Haslemere to London Waterloo: 55m

(car) Central London: 1hr 21m

(car) Gatwick Airport: 50m

(car) Chichester: 22m

All times are approximate.









Contact us
Check out our available properties
You can see the properties we're currently marketing for sale by clicking the button below:
View properties