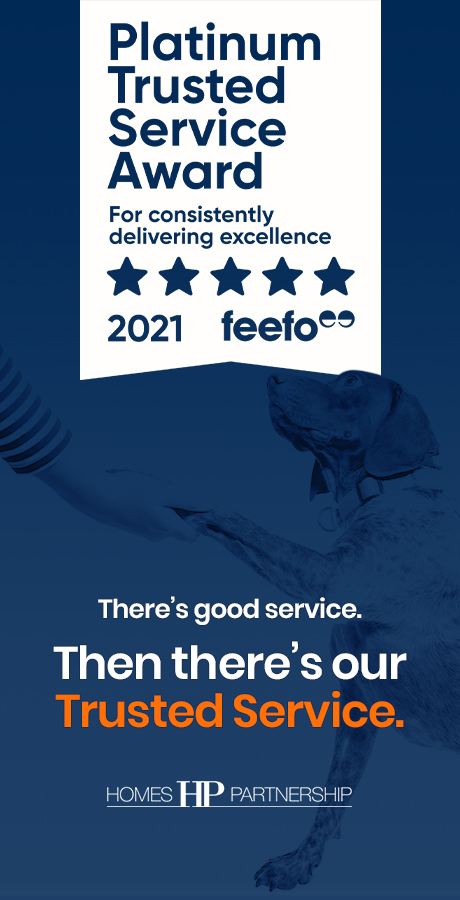 Title
Always here to help you move
paragraph

We hope you are all keeping well and safe at this very difficult and stressful time.

We are here to help you with all your property related needs; we are still complying with government recommendations around social distancing, so here is little update on what is happening at HP and how you can get in touch:

High Street office:

Our office is

currently closed to the public and will remain so until we feel it is safe and sensible to open our doors.
Our team:

Everyone continues to work from home to ensure everything runs smoothly for our current and prospective clients.
Contact:

You can still contact us by email info@homes-partnership.co.uk and phone 01293 529999, or you can use Live Chat on our website www.homes-partnership.co.uk.
Open Hours: Our operating hours remain the same; 08:30 to 18:00 Monday to Friday and until 17:00 on Saturdays.
Valuations: If you would like to know the current rental value of your property we can conduct a 'video valuation' at a time to suit you. Alternatively we can attend the property with the appropriate PPE and social distancing in place.
Viewings: If you would like to view one of our properties for sale or rent, we will conduct a virtual viewing with you in the first instance, followed by a physical viewing if you feel the property is right for you.
Mortgages: If you would like to review your portfolio, our colleagues at Mortgage Advice Bureau Crawley are offering telephone appointments to answer questions about existing or new mortgage needs and we can put you in touch with an Advisor today.

We would like to take this opportunity to thank all keyworkers and the NHS, for keeping us safe and operational.

We would also like to thank all our suppliers for their support at this time; we hope everyone remains safe and secure and we look forward to seeing you all again soon.

And finally, we would like to say a huge THANK YOU to all our clients who have been simply amazing throughout these unprecedented times.

Take care.

paragraph

What does the tenant fee ban mean for you?...




It was announced in the Autumn Statement that the Government will be banning all tenants fees from Letting Agents and Landlords "as soon as possible".

This change will have an obvious effect on the industry, with most agents reporting that a significant % of their income comes from tenants fees to cover their costs.

If the letting agents are losing a large percentage of their income, the likelihood is that these costs will be passed back to the landlord to pay in the form of higher landlord fees, thus reducing the profitability of your investment.

We understand that this is worrying landlords and that is why we have introduced our Price Freeze Promise.

If you are interested in keeping your management fees at profitable level then please give us a call on 01293 529999 and we will give you all the information you need!
Contact us
Check out our available properties
You can see the properties we're currently marketing for rent by clicking the button below:
View properties