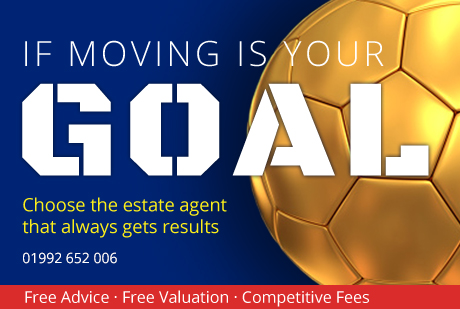 Title
Overpricing may leave you out of pocket
paragraph

Why move to Waltham Abbey?

The Essex market town of Waltham Abbey offers character and heritage, with plenty of green space and great shops and restaurants.

Separated from the more modern Waltham Cross by the River Lea, the town is a hub for families and London commuters and offers some excellently priced properties.

If you are looking for an estate agent in Waltham Abbey, please pop into our office on Sun Street. We are both a lettings agent and sales agent for the Waltham Abbey area, and will be happy to help you.

A short history

Nowadays, Waltham Abbey is a relatively quiet spot, but hides a more dramatic past. The tale goes that in 1035, a black marble crucifix was found in Somerset. When they attempted to take the cross to one of the leading monasteries, the oxen refused to budge until the name Waltham was mentioned, whereupon they miraculously set off towards the town. The cross was housed in a local church, where it was said to have healing powers, reputedly even curing King Harold of paralysis.

The reputation of the cross lead to a grand Abbey being built on the site. A town grew up around the Abbey and was given a charter by Richard I to hold markets and fairs. The Charter Market continues to this day on Tuesday of each week.

The Abbey was lost when Henry VIII ordered the dissolution of the monasteries, but Waltham Abbey continued to flourish, growing to the town seen today.

Property

Waltham Abbey has a mix of period country houses, town-centre cottages and Victorian properties, along with a good supply of bungalows and modern detached, semi-detached and terrace homes.

The town expanded greatly after the Second World War, with the Ninefields Estate built in the Sixties and Seventies, and Abbeyfields in the early Nineties on the site of Honey Lane Hospital. On the A121, the road that links Waltham Abbey with Waltham Cross, there are modern flats.

If you are interested in putting your house on the market, our Sales Agents will be pleased to arrange a home valuation. Those looking to purchase property in Waltham Abbey can discuss their needs with our local experts and arrange viewings at suitable properties. Alternatively, if you are a Landlord considering letting your property, or you are looking to rent within the Waltham Abbey area, our Lettings Agents are on hand to support you.



Contact us
Check out our available properties
You can see the properties we're currently marketing for sale by clicking the button below:
View properties