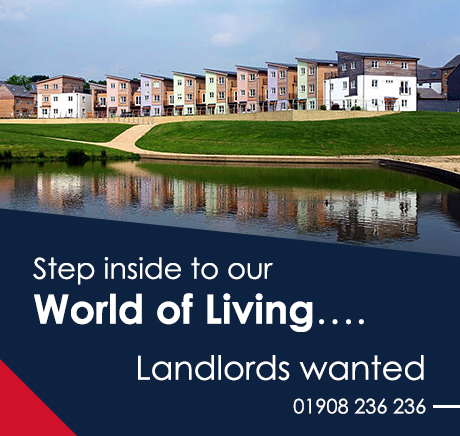 Title
***GUARANTEED MONTHLY RENT SCHEME AVAILABLE***
paragraph

Lanes Rentals is Milton Keynes' premier independent letting agent and offers a straightforward, honest and helpful service from start to finish.




We rent homes too good reliable professional tenants as well as giving a stress free service that can generate good income. Lanes have a totally professional approach to renting property in Milton Keynes. Personal attention means our rental service is unmatched by our rivals. The only choice for investors and first time landlords alike.

paragraph

The company has over twenty years experience in the local market and residential lettings, and offers an unrivaled service. From offering free expert advice on the benefits of a 'buy -to- let' investment to ensuring both tenants and landlords have a positive experience of rentals, the Lanes team manage every aspect of a tenancy.




David Burchell MANAGING DIRECTOR & partner Louise Burchell joined the company in 2005 and are both second generation property developers with experienced backgrounds in marketing, customer service and the housing market. As MK landlords themselves they have used their own personal knowledge and experiences to ensure Lanes delivers a professional service as MILTON KEYNES' PREMIER LETTING AGENT.




Simon Francis OPERATIONS DIRECTOR, who boasts over four years of experience in managing the UK and European operations for a fortune 500 company joined the team in 2010. Experience in managing projects and developing efficient operational systems will help deliver the results Lanes expect with his innovative solutions and challenging the norm in order to maintain our exceptionally high customer service levels as we continue to grow.




Lanes has made commercial friendships with many corporate clients, and continues be the first choice to provide quality housing to an expanding professional market. As an independent agency each potential tenant is referenced and considered for suitability, which has subsequently ensured over 99% rent collection across our fully managed portfolio.




The company continues to invest in its team, its technology and its operations to ensure the efficient management of all properties, whilst considering the individual requirements of each and every client to be the market leader in managing private rented homes.

paragraph

*****RENT GUARANTEED EVERY MONTH****

Would you like your RENT PAID every month GUARANTEED, whether your tenant has paid or not?! Due to our extremely high rent collection (above 99% every month) we are confident that we will receive your rent. However, in the event a tenant does not pay, or is even late with their payment, we will still pay your rent on time every month. In the unlikely event we need to evict a tenant for non-payment of rent, we will also take care of all expenses including any legal and court costs up to vacant possession. We will also pay you the full asking rent at current market value and not offer you a discounted amount. You will not require any additional insurance, other than the standard landlord liability cover and we will also ensure all tenants also have their own tenant liability cover to include up to £2500 for any damage to your property, on top of their deposit. This service is included within your fully managed service agreement and if you are already a Lanes landlord then you could also switch to our GUARANTEED RENT scheme. Need we say more......simply call 01908 236236 for more details or email laura@lanesmk.co.uk to register your interest and arrange a free valuation.
Contact us
Check out our available properties
You can see the properties we're currently marketing for rent by clicking the button below:
View properties