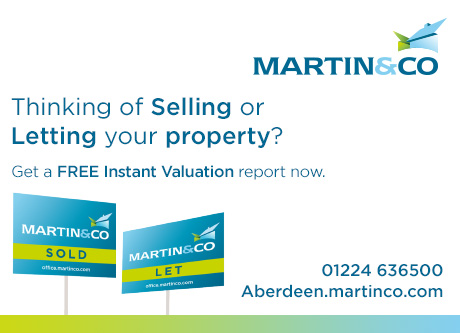 paragraph

LANDLORDS... FULL SATISFACTION FOR 12 MONTHS or your money back (and you keep your tenant).


TENANTS... We manage very well-presented properties only, and we'll aim to serve you in a way that you will be delighted to remain in one of our properties for the many years to come.


Thanks to our nationally recognised brand Martin & Co are able to attract discerning tenants for Aberdeen properties... no matter where they are property hunting from!


We extensively use 360° Virtual Interactive Tours, which dramatically increase the number of quality leads that we receive, and reduce the time to let our properties.


'Our 'Manage and Protect' service guarantees the rent and protect the legal position of the landlord, among many other benefits.


We are really confident and passionate about what we do, and we strongly believe on the position that we command in the letting arena in Aberdeen (both letting and managing properties) but even more important, in the long term relationship with our landlords and tenants.


Thus we offer for our continuous services (Rent Receipt, Fully Managed and Managed & Protect) a 'full satisfaction for 12 months or your money back to landlords (and landlords keep their tenant)' policy.


It's a bold statement that we stand by, because we based our business on building mutual trust with our customers. We would be delighted if you entrust us with your property business, and we will deliver.




Contact us
Check out our available properties
You can see the properties we're currently marketing for rent by clicking the button below:
View properties