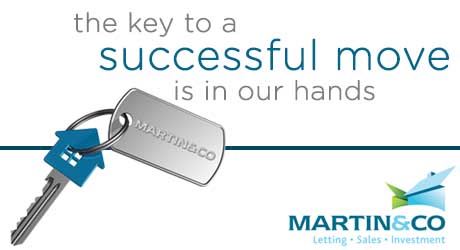 Title
YOUR LOCAL MARTIN & CO OFFICE

paragraph

Have you got a property in BRAMLEY, WICKERSLEY, WHISTON, STAG, BROOM areas? If so contact us now, we are currently experiencing high demand for rental properties within these areas. Don't miss out!

FREE RENT APPRAISAL & VALUATION: Whether you have a property that you are thinking of renting or you are considering buying a property to rent, contact us for a FREE RENTAL APPRASIAL. We will gladly meet you at the property and discuss your rental options with our professional advise we will find the service which is right for you. Further to this we will provide with a rental valuation, backed up with local comparisons. Subsequently, we will then advertise the property FREE OF CHARGE! Call us now and let us meet & exceed your expectations.

INVESTING IN PROPERTY??

If you are taking advantage of the current market conditions and expanding your portfolio - benefit from out expert knowledge! We would be happy to advise you of the right type of property to invest in, view the property, and conduct full marketing appraisal that will indicate the sort of rents that the property should achieve.




paragraph

Located on Worrygoose Lane in Whiston, a sought after village situated in the South - East of Rotherham, our new, larger office has huge presence on the High street. This provides us with a great window to the public and allows us to be locally regarded as the "agent in the area". Being situated within close proximity of both Wickersley and Moorgate, two of Rotherham most affluent regions we are also considered to be a letting agent who specialises in prestigious properties. As nice as it may be to advertise properties local to us we are extremely keen and willing to let any property within the borough. We have a constant stream of enquires from potential tenants looking for properties right across Rotherham, so if you are a Landlord or tenant don't hesitate to contact us and find out the fantastic services which we have on offer!

paragraph

Rotherham lies on the River Don next to the M1, M18 and A1, between Sheffield and Doncaster. Rotherham Borough Council is the largest employer in the area employing over 10,000 people and Bramall Construction is the largest private employer with over 1,500 people. The area has a good reputation for schools; Wickersley School and Sports College in Rotherham receives outstanding Ofsted reports year after year.

Wickersley is known for its bars and bistros for a great night out. South-West of Rotherham, between Rotherham and Tinsley, is The Magna Science Adventure Centre. Built inside a former steel works in Templborogh the adventure centre has become one of the most popular tourist destinations in the region.

Maltby is well known for Roche Abbey which is beautifully set in a valley landscaped by "Capability" Brown in the 18th Century. Roche Abbey has one of the most complete ground plans of any English Cistercian monastery, laid out as excavated foundations. There is also a leisure centre and a good shopping centre.

Rawmarsh is two miles North of Rortherham, close to Wentworth Park, known for its beautiful walks, garden centre and country pubs serving great food.

There is plenty to do in Clifton, West of Rotherham town centre with the Clifton Park museum, gardens, bowling green and the children's paddling pool and playgrounds to keep the kids entertained.

Rotherham and the surrounding areas are very popular with families so our 2 and 3 bedroom houses are in high demand. We have a number of professional landlords with large portfolios across the UK. We also work with a lot of new landlords that have recently entered the market as an alternative to selling their property.
Contact us
Check out our available properties
You can see the properties we're currently marketing for rent by clicking the button below:
View properties