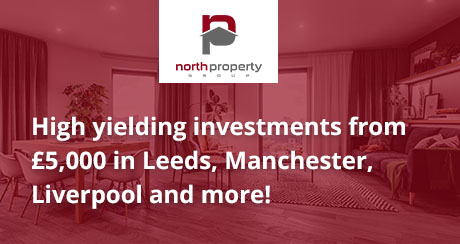 Title
About North Property Group
paragraph

If you're a landlord looking for a fixed rental income, paid each and every month without all of the hassle and risk involved in letting out a property, then you have come to the right place. With North Property Group's 'Guaranteed Rent Scheme' you can expect to receive:

A guaranteed rental income paid on time, every time. This rent will be paid to you monthly from North Property Group direct.
You still get paid even if the property is empty.
You get paid even if the tenant we let the property to is late with their rent or the rent isn't paid at all.
No set up fees, monthly commissions, or hidden extras. You'll get paid a NET rent from us each month.
We deal with all the tenant's queries, questions, and complaints.
A guaranteed contract start date - no worrying about how long it will take to find a tenant.
If needed, we'll cover the court costs & the eviction process.
Quarterly property inspections and maintenance management.

Visit our website for a free appraisal.

paragraph

North Property Group take a professional approach to sourcing properties for tenants and managing properties for landlords.

If you're looking for a property to rent in Leeds City Centre, then we want to hear from you. We have a unique approach to rentals which is centred around you and your criteria. With hundreds of properties to choose from, we are certain you won't be disappointed when looking for your next home with North Property Group. We'll arrange for you to view the properties of your choice at a time to suit you. Don't worry about the weather, we'll even drive you there!

We are experts in our industry and our team share an abundance of knowledge about the local property market. We are your local Leeds agent, focused on providing an excellent service with honest advice.

paragraph




We pride ourselves on providing a personal service to our landlords by offering step by step guidance from sourcing a new property to finding new tenants. We strive to manage your property as hassle free as possible. We are a pro-active, dynamic company who find tenants quickly by responding to enquiries as soon as they come in.




Marketing is key and we ensure that our properties are marketed correctly, with the best possible photos, in order to generate the maximum number of enquiries.




We will always be on hand to discuss any issues or concerns that you may have. We strongly believe that a personal service is key when dealing with both our landlords and tenants,




paragraph




From securing a property through to picking up the keys, we will always be transparent and make the process as straightforward as possible.




We always try to repair any reported issues in a reasonable amount of time and will communicate with you throughout to ensure any inconvenience is minimised.

We use PropertyFile which ensures all conversations and issues are tracked online. It allows us to keep our tenants informed with the latest updates, including sharing important documents.


With PropertyFile our tenants have access to easy maintenance reporting, which includes guided information on how to solve common problems meaning issues will be addressed quickly. We are able to react to their issues more efficiently and update our tenants on the progress of the job. Our tenants will also have access to all of their important information and be informed of important dates such as tenancy inspections.

Contact us
Check out our available properties
You can see the properties we're currently marketing for rent by clicking the button below:
View properties