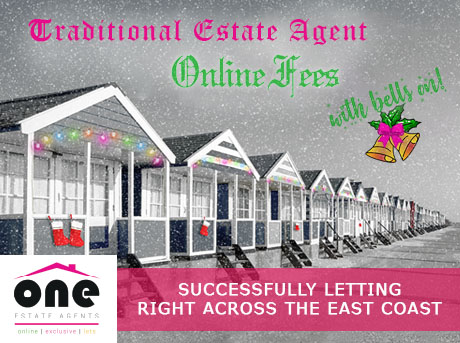 Title
Welcome to ONE LETS
paragraph

EXPERTS IN RESIDENTIAL LETTINGS

Whether you are a landlord or tenant, you are likely to be about to make a big decision in your life. It is therefore, not too much to ask for excellent service from the agent representing or working for you. Here at ONE LETS, we make everything much less stressful. We have expert local knowledge and are completely dedicated to you, our client.

paragraph

It's fair to say that little has changed over the last couple of decades with the way UK lettings agents operate. That's why through personal experience, Steve Newsham, founder and MD of ONE LETS decided to turn lettings on it's head and re-think the entire rental concept. People these days demand 'World Class' customer service.

We want landlords and tenants to have an enjoyable, exciting experience rather than one of the most stressful events of your life.

By creating a team of like minded individuals, by using the best technology available to us, developing strong brand, being innovative with our processes but most of all, having the drive, determination and motivation to succeed and build strong relationships with our clients.

At ONE ESTATES we aim to be the best. We strive to succeed in every area of our business continually developing new and fresh ways to achieve our clients goals. In a changing world, we are learning all the time and review our structures, systems and processes asking ourselves: 'How can we improve our service to our clients?'

paragraph

Exceptional customer service from your Team

From the introduction and marketing of your property, right through to a tenancy checkout, your Rental Co-ordinator Tracey Glover will guide you and maintain contact throughout the whole cycle.

By getting to know each property individually, taking the time to fully understand the landlords and tenants goals and wishes, we minimise wasted time on unqualified appointments.

Tracey will work with you to assess your situation and is dedicated in giving you all the support you need. Also sensitive to the needs of busy working people, Tracey will go that extra mile to accommodate you with viewing appointments outside normal working hours, being there whenever possible.

Our strict company policy is that we will undertake all viewing appointments accompanied and because all viewings are accompanied by us, questions can be answered immediately, applications are processed quicker, meaning less fuss and uncertainty for the landlord and tenant alike.

paragraph

There's more to establishing the expected monthly rental value than just plucking a figure out of nowhere. We will initally visit the property to undertake a 'Market Appraisal', having done our homework way beforehand.

We will attend armed with research and market evidence to endorse the true potential market value of the property.

This is great news all round as it means landlords will know the true potential value of the property and tenants are getting a fair deal too.
Contact us
Check out our available properties
You can see the properties we're currently marketing for rent by clicking the button below:
View properties