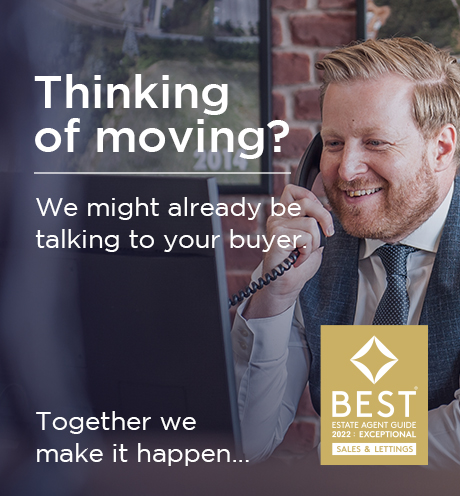 paragraph

Robinson Jackson is one of the South East's largest estate agents - based on the number of properties sold over the last 25 years. For expert advice from friendly staff who genuinely want to help you move, contact us 7 days a week.

You can now book viewings and valuations 24/7 via Rightmove or our website.

paragraph

Advice from friendly people

We understand that what you really need today is advice - from a friendly person who genuinely wants to help you move. So, we won't waste this page or your time shouting about our great marketing, our expert staff or our brilliant results.

When you're selling or buying, there's probably lots of questions that you'd like answered. In fact, some of the most frequently asked are answered by our staff in the selling and buying sections on the left. We hope you find these helpful. If you've got other questions or need more advice, contact us today.




You won't find this online

"Is now the right time to move?" is the first question most customers ask us. The answer will be unique to you, so you won't find it anywhere online.

Are you a first-time buyer, a growing family or a downsizer looking for a lifestyle change now your children have flown the nest? Do you need a bigger mortgage or do you wish to release equity to top up your pension? Once we've talked through your individual situation, we can provide you with honest advice.




Friendly local advice

Moving home is much more than achieving a sale price. It's about understanding your motivation for selling or buying and supporting you every step of the way - whether that's face-to-face in your home, over a coffee in our office or with a quick call or email during your busy day.




Rated & recommended

When you buy a new home, you are buying a lifestyle. Perhaps you'd like to know more about the area's best schools, the quickest train line into central London or the best restaurants within walking distance? You can rely on our friendly staff to point you in the right direction. And when it comes to recommending a good solicitor, a reliable removals firm or the mortgage lender that's right for you, we can offer advice when it matters.




Our sales pitch

Given the level of service you can expect, our fees are competitive - the results we deliver can often save our customers time and money. We operate a 'no sale, no fee' policy - you only pay when your property is sold and completes. When you're ready to move, we will be on hand to take care of everything and contactable 7 days a week.




Use the telephone number or 'contact us' button on this page to get in touch.
Contact us
Check out our available properties
You can see the properties we're currently marketing for sale by clicking the button below:
View properties