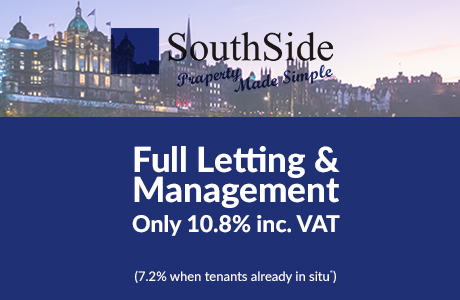 paragraph

The SouthSide story began in 2009. John noticed that landlords and tenants were being overcharged in many ways, from tenant fees to "hidden costs". So being a landlord himself, he started to manage his own buy-to-let properties, whilst completing a graduate management programme. Eleven years on, SouthSide now employs a team of over 40 full and part-time staff who have all played a part in the company's growth and success and bring a wealth of knowledge to our clients.

paragraph

We are fortunate enough to have achieved significant growth each year. The contributing factors to the company's success are simple: hard work, the right people, transparency, continuous improvement and genuinely wanting to provide a fair and affordable solution for landlords and tenants.

SouthSide strive to be at the forefront to constantly improve our sector and standards for landlords and tenants. Quite simply.... we are in the property business; however, it is all about the people.

paragraph

SouthSide is a team of hardworking, driven and fully committed individuals. We respond quickly and work with our landlords and tenants. We are proud to be one of the leading agents in Edinburgh which is reflected in the reviews we receive on AllAgents and Google.




The people we serve lead busy lives. With this in mind, we are continuously adopting new ways to improve our service and make things easier for landlords and tenants. We have extended office opening hours, including Saturdays and Bank Holidays, a 24-hour on call Property Manager, flexible viewing times and more online systems, which our team goes the extra mile to provide. In the past 2 years we have introduced new online systems to make it easier to book viewings, apply for properties and report issues. Having outgrown our previous system, we invested in a purpose-built database to streamline our operations and procedures. This allows us more time to focus on the things that matter the most, our clients.

We also understand that times are tight, so we do what we can to make the services we provide affordable and inclusive.

Landlords often contact us when they are not happy with their current agent. They are looking for a reliable and transparent company to take over the management of their tenanted property or portfolio. We are always look to build long-term relationships with landlords that need our help to get things back on track.


paragraph

Training and Continuous Professional Development

Education and personal growth are an important part of our culture. We close our office 3-4 Saturdays a year for team training, to develop our team both professionally and personally. We believe that our high team retention is as a result of the ongoing opportunities we can offer.

As a company we are accredited with several organisations, listed on our Memberships and Accreditations page. We encourage our team to undertake additional training to further develop our skills and knowledge. So far, one quarter of our team have completed their ARLA exams with more currently studying.

We are passionate about supporting young people by offering apprenticeships with a view to providing full time employment. Our Head of Lettings, Danny Briggs, is a great example of someone who has grown with our company. He started as an apprentice at the age of 16 and has worked his way up through the ranks over the past 9 years, after passing his ARLA exams in 2018. Danny now manages a team of 10+ people and trains other young and ambitious apprentices.

We support young people through our partnership with local charity Cannongate Youth who provides support, recreation and training opportunities to 5-25-year olds in Edinburgh and the Lothians.




paragraph

What does the future hold?

The Private Rented Sector has experienced phenomenal change over the past 10 years. New regulations and legislation has really kept us on our toes. Change brings opportunity and we are continually adapting to providing great opportunities for all our clients and team.

By 2020 SouthSide is transferring 50% of the business to an Employee Owned Trust to empower the team and facilitate more involvement in the wider industry and community.

A new landlord portal and app is underway to allow easy access to information. This includes safety certificates, invoices, inventory reports and rental statements to assist with their annual tax returns.

Ultimately, providing a great all-round service and building lasting relationships, is at the heart of what we do. As our business and team continues to grow, we will always be equipped to provide a great service. We look forward to working with many more new landlords, tenants, local businesses and team members and build long lasting relationships for years to come.
Contact us
Check out our available properties
You can see the properties we're currently marketing for rent by clicking the button below:
View properties