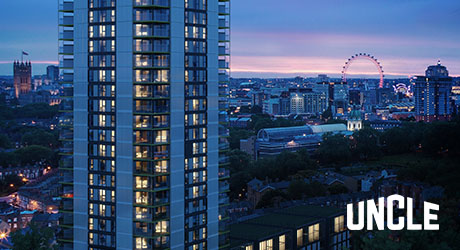 paragraph

UNCLE is a residential rental company that makes living easy. It is owned and managed by the Realstar Group, a Canadian real estate investment and property management business with more than 40 years experience in the industry. The company owns and manages in excess of $6 billion of assets. In Canada, Realstar is one of the most respected real estate companies owning over 25,000 apartments across the country. Since launching in the UK in 2002, the company has invested in the primary healthcare, student accommodation, hotel and rental residential sectors, including co-ownership of 13,000 hotel rooms throughout the UK.




We bring you rentals packed with unexpected value like no hidden fees, guaranteed repairs, long-term leases and friendly, on-site resident managers who've always got your back. We're here to give UK renters what they rightly deserve for their hard-earned pounds. Minus the nonsense and headaches that usually come with traditional renting.




Why we're called UNCLE:




Because UNCLE equals home, family and someone who's always got your back. We're here to make renting nice.




Because we all have an UNCLE who gets you more than your parents ever did.




That's us. That's UNCLE.



Contact us
Check out our available properties
You can see the properties we're currently marketing for rent by clicking the button below:
View properties