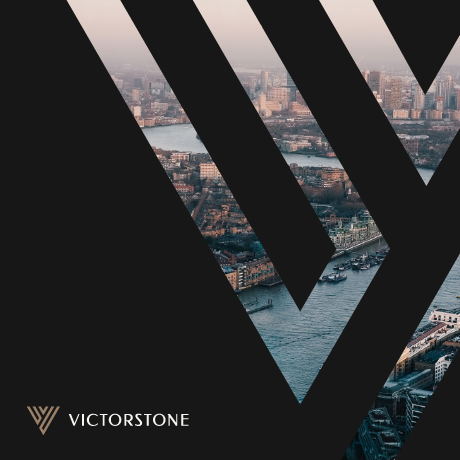 paragraph

Victorstone is a vibrant, forward thinking property consultancy company operating from London.

Over the last 15 years, we have established our estate agency as an innovative, technology driven entity that focuses on achieving outstanding results and delivering exceptional levels of customer satisfaction.

We make it easy for our clients to buy, sell, rent, and manage properties in London, the UK, and internationally. Those who partner with us benefit from an around-the-clock service, a smooth yet precise property finding process, and access to off-plan developments and sought-after overseas opportunities.

In addition to our highly successful residential sales and lettings operations, we also specialise in providing high volumes of quality student accommodation. We do this by combining our impressive knowledge of London's student market with a tenant friendly, information rich environment that supports our clients at every stage of their rental journey, from finding the perfect student let to making the most of their time in their chosen property.

Though we're based in the city, we're one of the best-known property brands in the entire country and are recognised amongst some of the largest names in the property business.

paragraph

With many years' experience under their belts, our staff are perfectly equipped to help you enter a new chapter by finding and securing the right property.

We are a multi-national award-winning company that has been recognised by The Times, The Sunday Times and The Daily Telegraph. Our countless 5 star reviews are also a testament to the premium service we provide.

Our work in the community

We're committed to giving something back - and we're always finding new and exciting ways to support the fantastic causes that mean so much to our staff. Here's what our team has been getting up to recently.

Working at Victorstone is an enjoyable and rewarding way to improve your skills and further your experience of the property industry. Learn more about what to expect when you embark on a career with us.


Client money protection

Victorstone is a member of and covered by the ARLA Propertymark Client Money Protection Scheme. Victorstone is also a member of a redress scheme provided by The Property Redress Scheme. Copies of the TPO Code of Practice and our complaint handling procedure are available from our head office.

paragraph

Investing in our staff for the benefit of our collective

At Victorstone, we are committed to creating a happy, productive and inclusive environment for our team.

Our dedication to continual professional development keeps our staff engaged and inspires them to be the best they can be, while our award-winning training initiatives ensure they have the skills, the experience and the support to thrive in what can be a fast-paced and highly competitive space.

A company offering unrivalled opportunities

Our staff and clients alike appreciate the productive, positive, and high-performance culture we have created within our firm. Not only do we reward hard work, but we also offer countless opportunities for growth and progression.

Whatever stage of their journey our employees are in, we are here to guide them to the role that best suits their experiences and abilities. Many of our staff have remained with our company for many years, as they enjoy working for such a world-renowned company, and they know they will never run out of incentives that enable them to push themselves further. Similarly, many individuals who have embarked on our youth placements have gone on to work at some of the globe's most respected firms in a vast array of industries, where the skills they have learned under our watchful eye have led them to flourish in their chosen careers.

You can learn more about our career opportunities and youth initiatives. For feedback from staff who have completed internships and placements with us, please take a look at the many reviews on our Rate My Placement profile.

Comprehensive training programmes

Our training programmes are extremely thorough, and always tailored to suit the unique requirements of the individuals who join us.

What really sets our team learning initiatives apart from the rest, however, is the nurturing and mentorship they receive from our directors, company founders, and senior managers.

The in-depth information and highly focused attention they receive from our more experienced team members is something that ensures our training offering is truly best-in-class. The time we invest in our staff has a direct bearing on the knowledge and the insights they bring to their clients, along with their reliability, their efficiency, and their acute attention to detail - and these are attributes that our clients now understand to be synonymous with our people and our approach.

Diversity and inclusion

You will struggle to find a company that's more committed to recruiting staff from all backgrounds and of such a wide range of nationalities. From recent graduates to new trainees, experienced property consultants to summer interns, we have devised our recruitment strategy to ensure everyone gets a chance to shine at Victorstone, and that nobody is discriminated against for their gender, race, age, beliefs, or preferences.

We are proud to have an incredibly diverse workforce profile (which, conversely, we believe reflects the uniquely dynamic and multi-cultural nature of London, where we are based). Our staff range from 18 to 56 years old and speak more than 20 different languages between them - something which ensures we can handle international transactions with ease.

We are also committed to ensuring women are appropriately represented in our workplace, and currently boast a male to female ratio of 55% to 45%.

paragraph

Guild - National Award Winners 2018

The Guild of Property Professionals ultimate accolade, Overall Guild Agent awards 2018 for Sales & Lettings was given to Victorstone Property Consultants. The Guild of Property Professionals is a network of 800 carefully selected Property Professionals, working together to deliver the best result for their customers. They are reputable, experienced agents who are audited to ensure they observe best practice.





paragraph

Relocation Agent Network - Five Time Award Winners

Victorstone Wins Customer Relocation and Best Regional Agent awards at the prestigious Relocation Agent Network Conference the second successive year. Richard Tucker, Relocation Agent Network's Managing Director commented, "Our Network is made up of specially selected estate agents from across England, Scotland and Wales. The annual Best Agent Greater London Region Award recognises the agent in the region that demonstrates outstanding customer service and innovations, on a daily basis. Congratulations to Victorstone for their well-deserved double award for the second successive year".




paragraph

Multi Winner at Estate Agency of the Year Awards

Multi Winner at the Sunday Times Estate Agency of the Year Awards."Victorstone is setting the standard for employee best practice and which should be congratulated on the motivation and loyalty they engender in their teams"."The team at Victorstone demonstrated excellent knowledge of the different platform and how each can be used for the different message and different audiences. Their knowledge of how to work social as a B2B marketplace as well as B2C set the apart from others. They understand how to grow an audience and brand online and they continue to challenge themselves"






Contact us
Check out our available properties
You can see the properties we're currently marketing for rent by clicking the button below:
View properties