Finding accessible homes to rent
At Rightmove, we often hear of the challenges and frustrations that people with accessibility needs experience when looking for their next home.
They've told us it can be difficult to know if they should consider viewing a property because there isn't enough information on the listing to help them to decide if it's suitably accessible.
We're constantly exploring ways to help make it easier to find an accessible home, including encouraging agents to add more accessibility features to suitable properties.
Here's our guide to how to search for an accessible home to rent on Rightmove.
Using keyword sort to search for accessible properties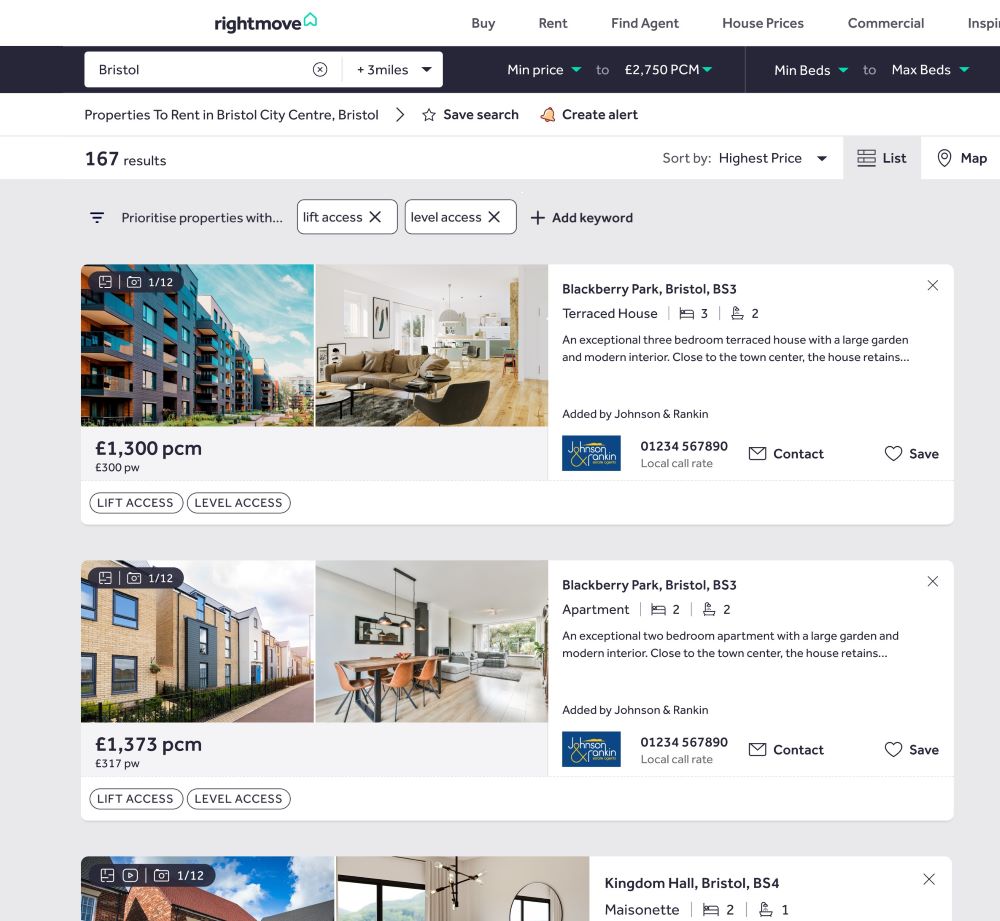 We've collated the most commonly used accessibility terms that estate agents add to property listings when they list rental homes on our website.
If you know where you're moving to, once you've generated a list of homes for rent in that area, you can use our keyword sort tool to filter by listings that feature accessibility keywords.
The most common accessibility keywords used in property listings are:
Lift access
Wetroom/wet room
Lateral living
Level access
Disabled access
Step free access
Ramped access
And any listing that includes the keyword you've searched for will be highlighted in the search results.
But the above list of keywords isn't exhaustive, as we know what might make a home accessible for one tenant may not be the case for another. If you have any feedback or suggestions, please fill in the form below – we would love to hear from you.