The rise and rise of open-plan kitchen design reflects a basic human truth – kitchens are one of the best places to hang out. Designing a new one deserves some care… and creativity. Here are some ideas to start you off.
Settle on a style
If you feel soothed by clean lines, flat handleless cabinets, smart technology, industrial finishes and no clutter, a modern minimal kitchen design is for you.
If you like kitchens that are a bit more rustic – with plenty of wood, classic colours, raised cabinets and plenty of personal touches – a traditional kitchen design will suit.
If you like a blend of the old and new – clean Shaker-style cabinets, neutral colours and a mix of materials – a transitional kitchen can be your own mix of the modern and traditional.
Find your focal point
Whether it's a radical rangehood, candy-coloured cabinetry or a statement sink, a single focal point in your kitchen will anchor the whole room so choose yours wisely.
All other aspects of your kitchen design should support and complement this chosen focal point, instead of competing with it. If you're lucky enough to have a spacious kitchen, you can work with more than one.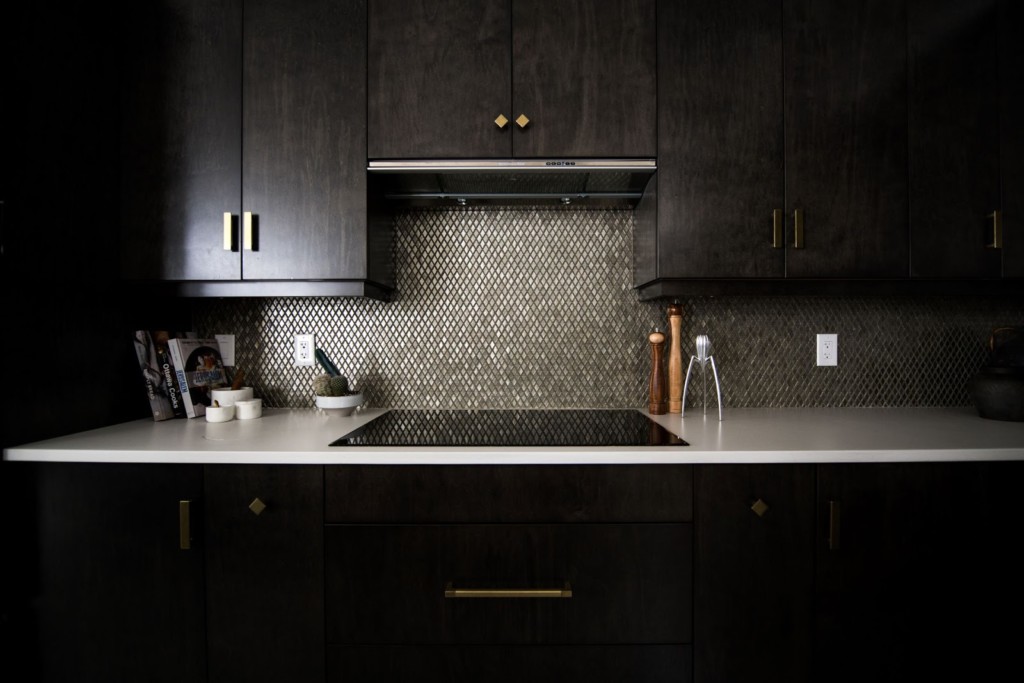 Kitchen islands: own your own
Kitchen islands, aka island bars, are top of the list for people designing a new kitchen – they're functional and can give the room a heart. Bigger is better, but if your kitchen is small, a peninsular-shaped bar attached to the wall can tuck in nicely.
Choose the best quality worktop material you can afford – you're going to spend a lot of time looking at this thing. At the budget end, laminate is easy to care for, especially compared to wood (which is attractive and nice to touch but high–maintenance). At the luxury end, you can't beat a slab of marble.
Kitchen flooring: don't let it floor you
The surface of your kitchen floor has to be super hard-wearing, so don't choose yours on the look alone. If you love natural materials but don't have the budget, good-quality laminate, vinyl and rubber can be worthy imitations. Ceramic, porcelain and real stone tiles are options that competent DIYers can fit themselves. At the higher end, resin and concrete are the top choice for modern minimal kitchen floors.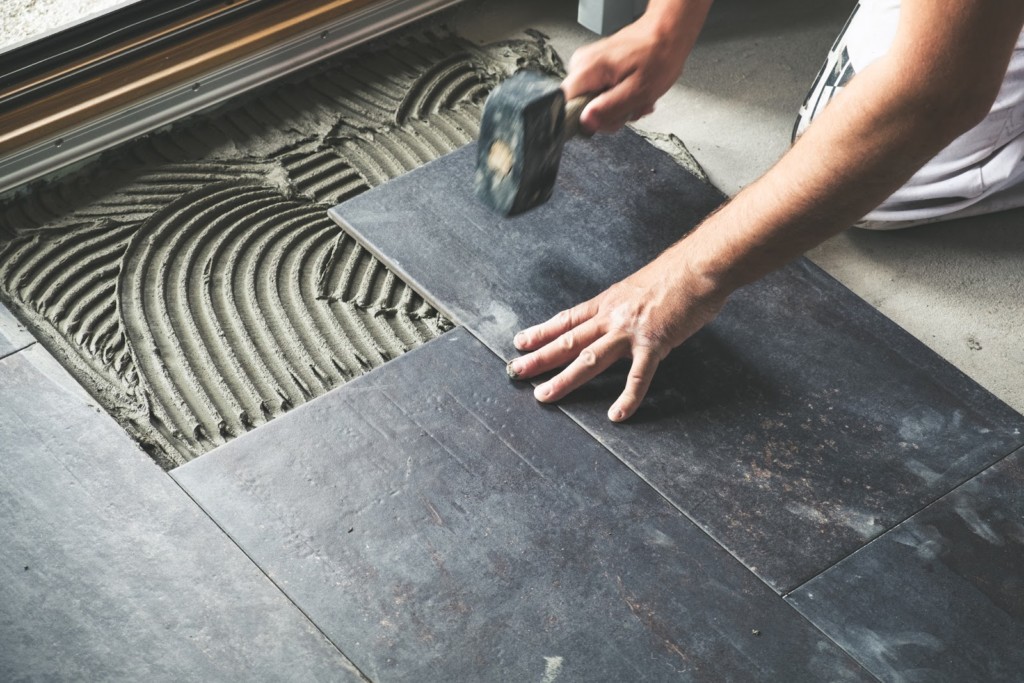 Kitchen cabinets: beyond the flatpack
For a solid wood finish that passes for bespoke cabinetry, buy off-the-shelf kits – from somewhere like Ikea – and get a joiner to make solid wood door fronts for them. Ikea's kitchen furniture can be transformed with specially–made doors, handles and legs from the Swedish–based company Superfront and stylish plywood frontage from Plykea and Husk.
When it comes to kitchen cabinets, handles matter – you can try swapping Ikea cabinet handles for others you prefer.
Kitchen seating: make a beeline for the banquette
Seating plays a starring role in the design of an open-plan kitchen – and many people think banquette is best (basically, a padded bench, sofa, or booth-style seating arrangement). What's better than the cosy intimacy of a diner – in your own kitchen? Very hygge, as the Danes say.
With careful space–arranging, even a small kitchen can accommodate an L–shaped banquette. As a one-piece fixture, it will actually take up less ground space then bar–stool seating. If space is very tight in your kitchen, a banquette could even replace the kitchen island.
Kitchen colours: set the mood
It can be a lot of fun choosing paint but when it's for your new kitchen, pause for practicality –down the track, you'll be thankful for something easy to clean. Serene off-whites and faint greys are very popular shades for kitchens.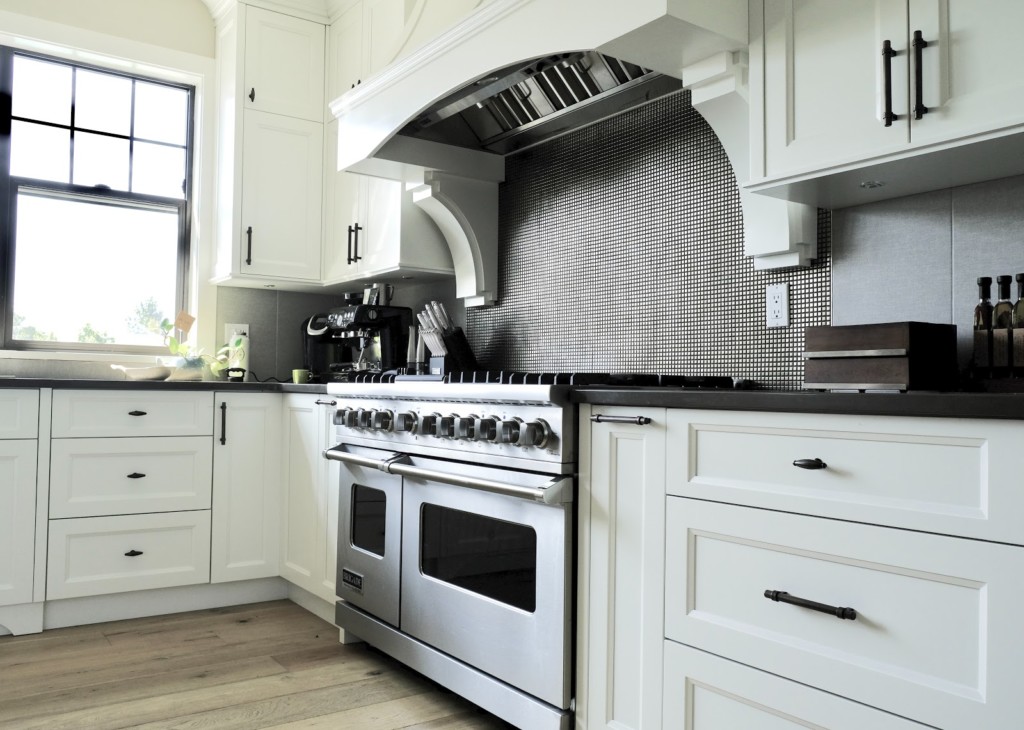 Kitchens which are otherwise white, look good with a bolder wall colour, such as dark grey or petrol–blue or an elegant green, burgundy and blue. Muted orange shades can give a warm glow to a north-facing kitchen.
Dark colours – like black, which is currently very popular – will work best if your kitchen gets lots of natural daylight and has high ceilings.
Eco kitchens: design with the planet in mind
Let natural light in by switching upper cabinets for windows and/or adding skylights.
Paint with light colours.
Get dimmers on your lights.
Install multiple light switches so you can only turn on what you need.
Check the 'EU energy label' when choosing new appliances.
Use secondhand and recycled materials where possible.
Reface cabinetry instead of having your cabinetry built from scratch.
Easy-clean kitchen: some design shortcuts
Choose a flush-set sink: it has no crumb-catching rim and you can wipe countertop messes straight in.
Matte finishes don't show dirt as much as glossy ones.
Imitation quartz is so durable it's perfectly designed for the lazy at heart.
Avoid tiles with grout – or if you can't, use epoxy grout.
Choose flooring that requires just damp mopping and has no grout lines.
Large–format glazed tiles are impervious to kitchen spills.
A glass cooktop will be the easiest to clean.