The kitchen is the heart of the home, a place for fun, for experimentation, for contemplation and, of course, for life's greatest source of fulfilment: amazing food. It's simultaneously functional and frivolous – tidy and busy; warm and gleaming clean. In fact, kitchens can be among the most important selling points of the home.
So whether you're looking to design a kitchen that wows buyers or want a contemporary space to wield your kitchen knife, here are the modern looks that hit the spot.
Not quite white
White is everywhere right now, and with kitchens, that means the floor, walls, ceiling, cupboards and appliances. Coupled with plenty of natural light it lifts the spirits, but modern LED downlighting flooding the floors, surfaces and hobs are just as effective. he key to making this look homely and not like the inside of a surgery are the little subtle flashes of a single colour. It's usually something bright – orange,red, ime or sky blue – but with a few items of the colour dotted around, the kitchen comes to life. It could be a toaster, a pepper grinder, tea towels or plant pots, but they bring focus and interest to an otherwise clinical space.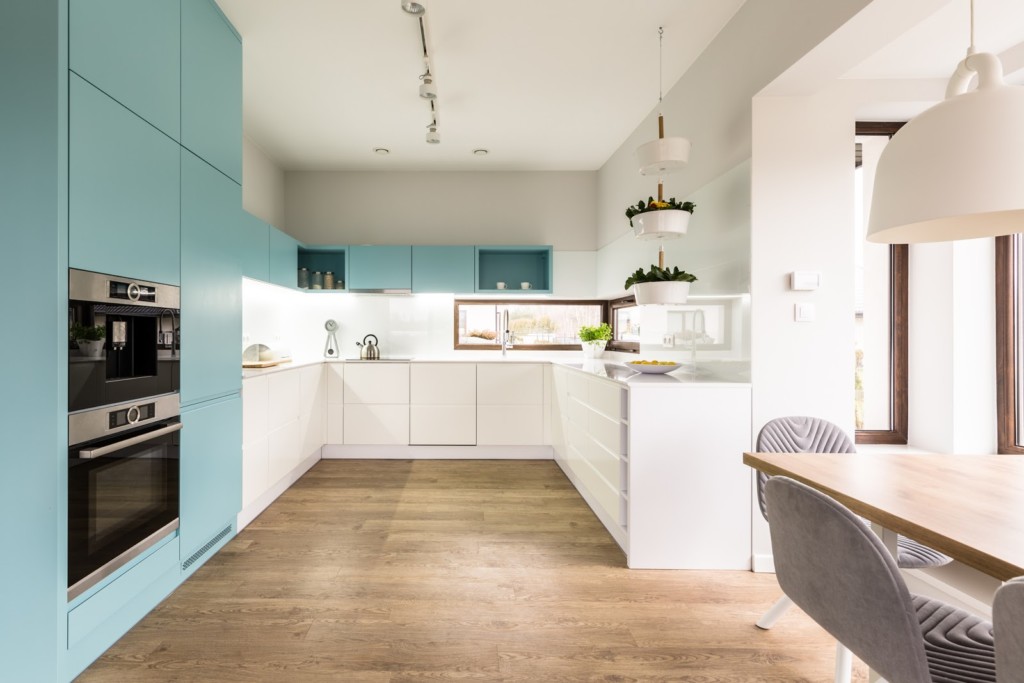 Brush up your metal
Taking more than a little inspiration from professional restaurant kitchens, brushed metal is really 'in' at the moment. The sheet metal is usually steel, chrome or zinc, and it can cover every horizontal and vertical surface with its lustrous finish.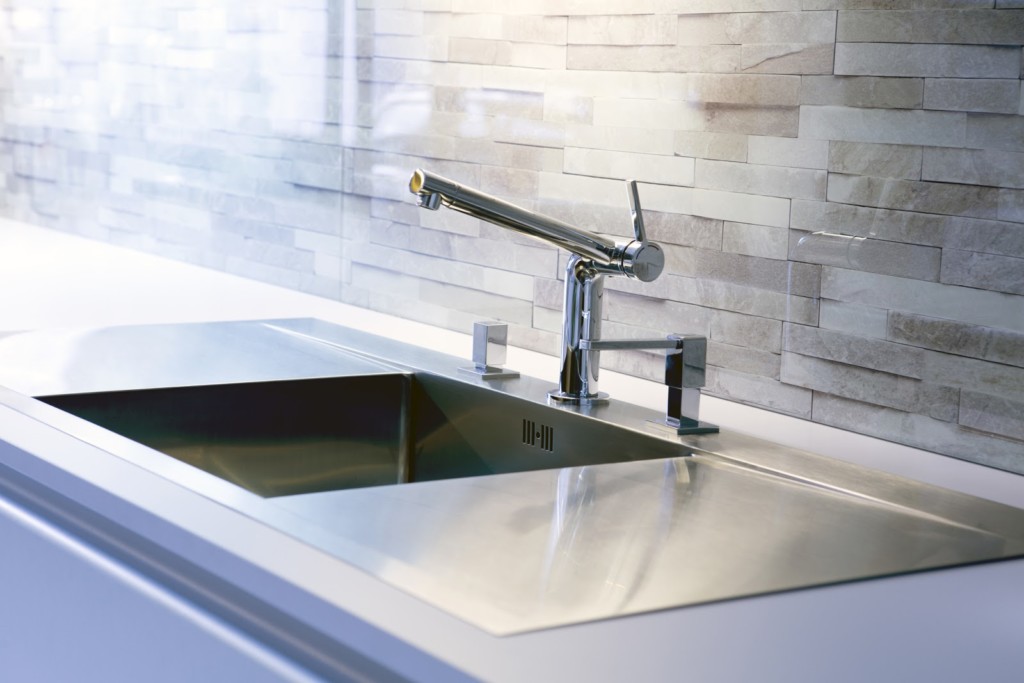 All is not necessarily as it seems, though – wooden worktops and cupboard doors can be laminated in metal for a more cost-effective solution, but the effect is just as clean and striking. Like white, it's good to stop the silvery shimmer from becoming a burden by including some coloured points (darker colours like burgundy, bottle green or deep blue work), or you could try keeping some conspicuous carpentry on show to break it up.
Country style
Before you reach for your Stetson, the "country" in question is British rural idyll, and this is a style that's proving popular alongside the general artisanship that's been influencing design for a few years now. It's all about crafted wood, building materials on show, stone floors, brass and copper and a certain mix and match feel to proceedings. We've written about it in more depth here.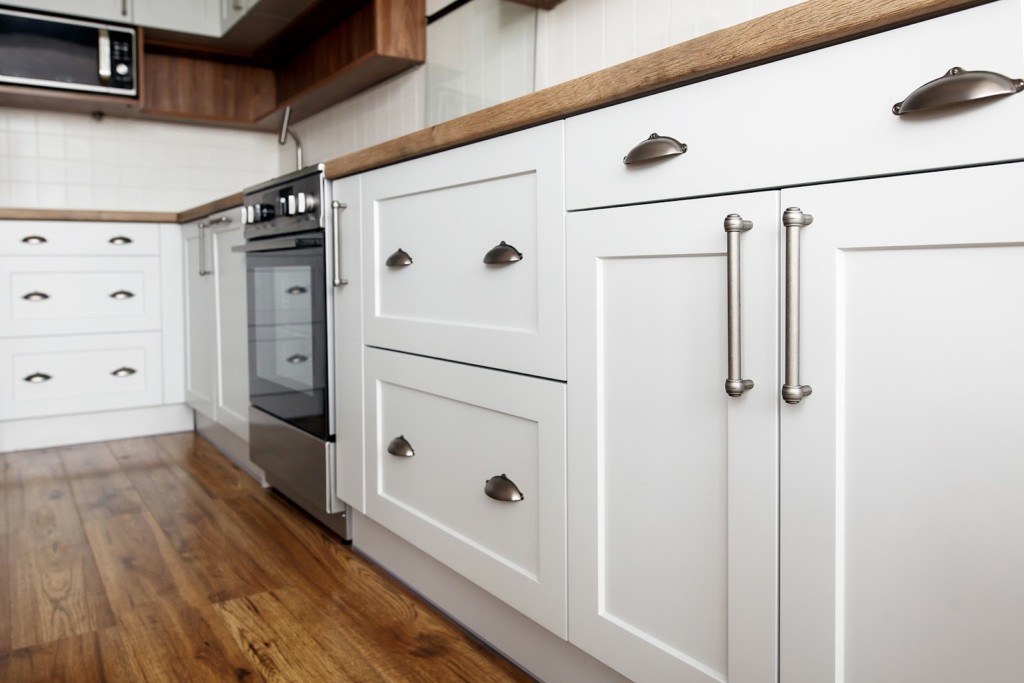 Still shaking
Like country style, Shaker isn't exactly new, but lately its experiences some modern twists to keep it contemporary 150 years after it first saw the light in 18th century England and America. Maybe it's because it's all about perfect proportion, understated craftsmanship, subtlety and natural beauty that it resonates down the ages. Look in any kitchen showroom and Shaker will be there. Simply put, it's a sort of subtle minimalism that can be applied to several styles.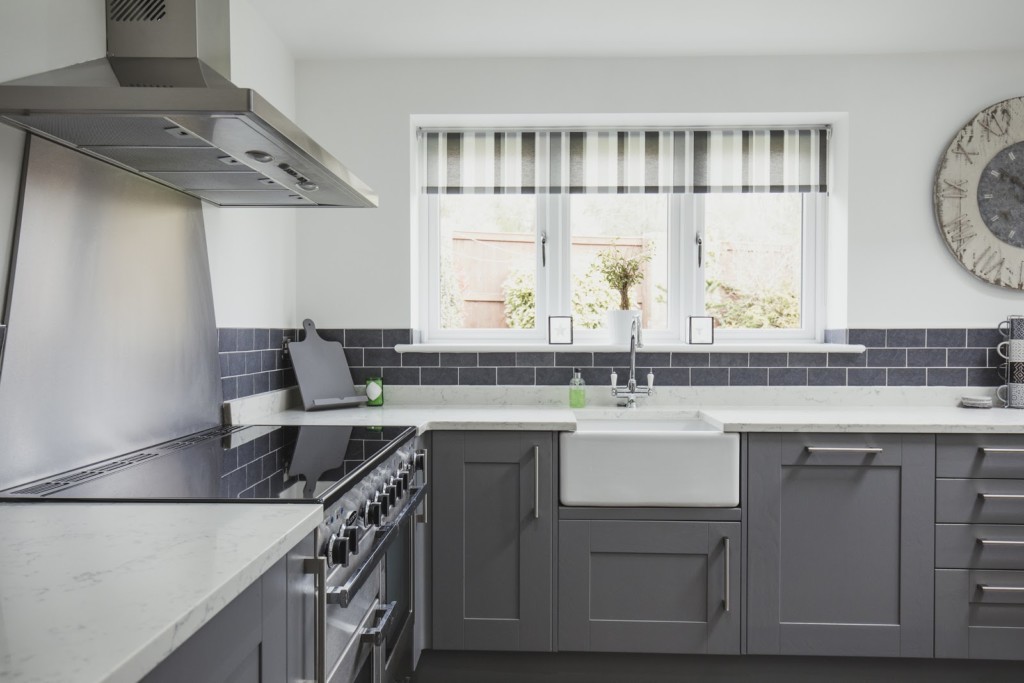 Victorian values
Coming a little later historically, the Victorian look is equally strong and, seemingly, everlasting. The keynote with Victorian is tiles – the floor takes on the familiar chequerboard pattern, and the walls are tiled in high-gloss designs.. There's room for colour on the wall tiles – bottle or olive greens are perfect, often with bright white grout, but a pristine white tile can also have a striking effect. Cupboard doors are inlaid with geometric patterns, but are otherwise functional and solid. As for plumbing, the classic taps and mixers on porcelain sinks are truly timeless, and you can work wonders with brass taps instead of chrome.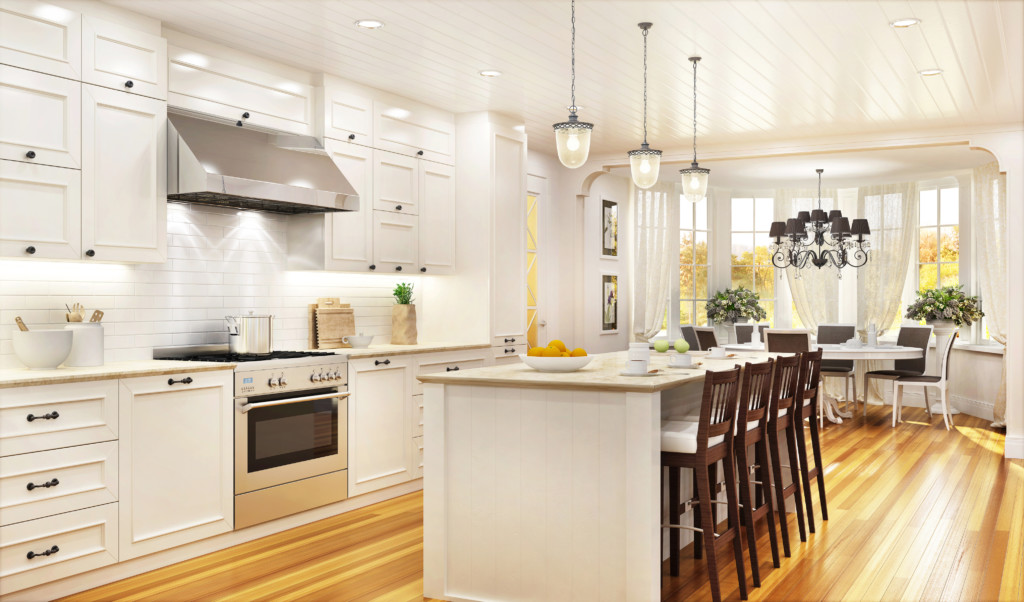 Opulence
Whether you want to splash the actual cash or go for less expensive alternatives, there's a trend for kitchens that are everything Shaker is not – flash, brash and shiny. The result is a lot of granite, marble and quartz, more spotlights than the Royal Opera House, gold taps and a fridge that would be a bit much for the von Trapp family. But the effect isn't necessarily crude – it can have humour and taste about it.
Kitchen quirk
Your kitchen is all about you, how you work in the space and the looks that inspire you. The results can be spectacular, as ill-fitting cabinets, shelves, appliances and furniture jockey for position. Oranges sit next to lime greens; the window-ledge is a jungle of plants; and the reclaimed lampshade dominates all it surveys. The quirky kitchen is open-ended, fun and ready to be added to every time you pass a charity shop.
Party on
If you're a regular entertainer, you'll no doubt see the kitchen as a very public space. Even the best-prepared dinner party host has to spend some time in the kitchen, so it's usually where guests congregate. You'll naturally want it to be stylish, but the key here is to have plenty of free, uncluttered surface space. People will have drinks, you'll have snacks and nibbles laid out, and of course you need all that room for prepping the food. An island is perfect if you've got room, as it has a natural sociability about it.
The cook's kitchen
If you take your cooking seriously, your kitchen needs to be fully fitted with all your appliances gadgets and ingredients to hand. If you're starting from scratch, get an electrician in to socket up – there are never enough of them when you're in full flow with your blenders, mixers, coffee machines and panini makers. A stainless steel kitchen is tough and hygienic, ready to take years of chopping, tenderising, kneading and hot pans. But there's no reason why you can't have something a little more homely – Victorian or country could get you in the mood too.
Whichever style you go for, the beauty of a well-thought out kitchen is that it can last you for decades to come. And over the years, adding to and tweaking the space will mean it will grow and evolve right alongside you – getting better, and better with age.