We live in a 10-storey 'Grand Designs' water tower
Jamie and his housemate Susanna were longtime residents of south-west London, an area they both loved. But it was a showstopping 10-storey converted water tower that drew them from their adored SW6 postcode, to the opposite side of London, and a new life in SE1.
And if the building looks familiar, chances are you've clocked this incredible south London home on Grand Designs: an episode of the show that's regularly namechecked as one of fans' favourite renovations from across its many series.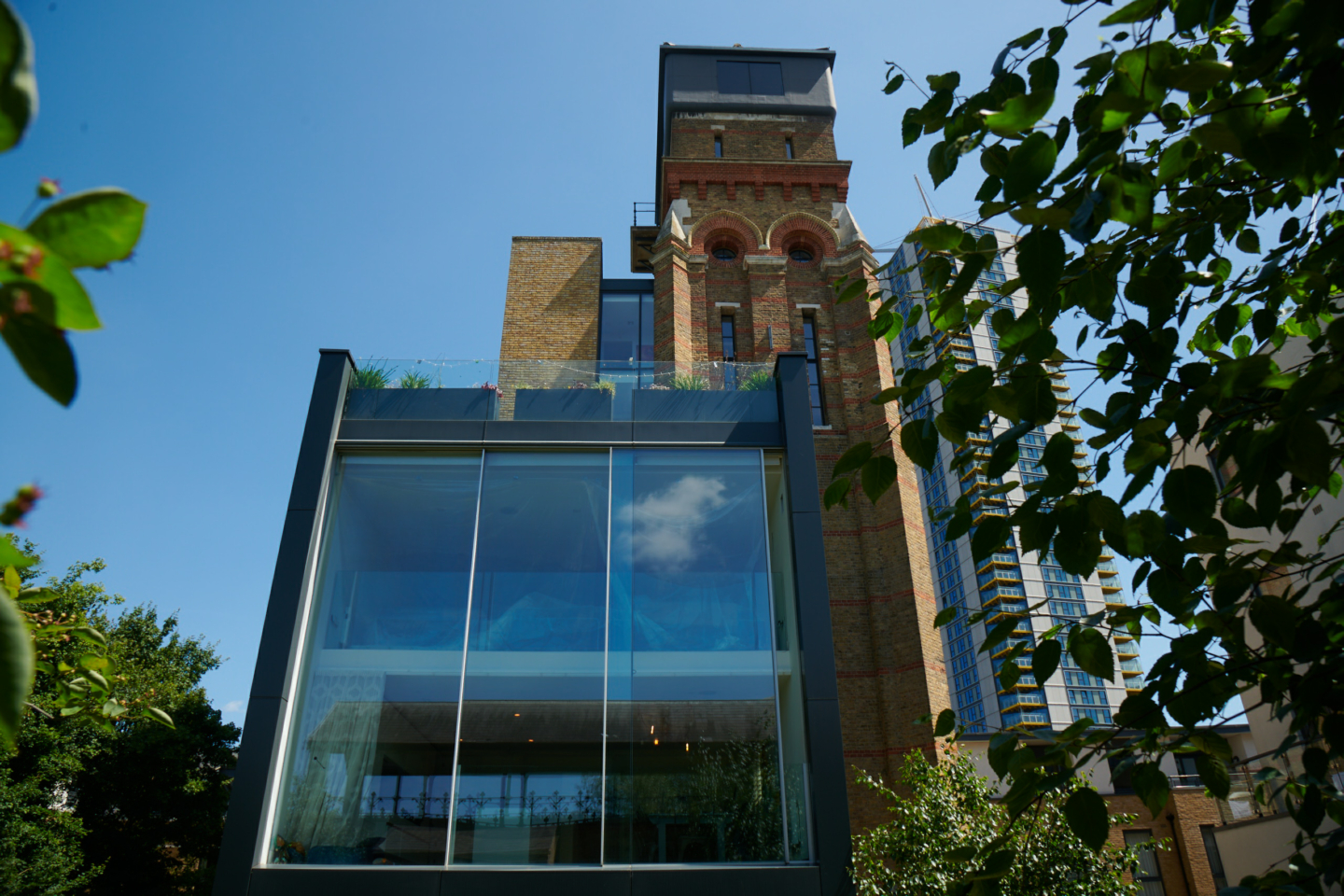 If you've seen the south London water tower episode, you'll know that the previous owners undertook a mega renovation project when they bought the property in 2011, taking the derelict building – which was then an empty shell, home to pigeons rather than people – and made it into the incredible home it is today. And this extraordinary home understandably draws regular interest and curiosity from passers by.
"We often get people ringing the doorbell asking if they can take a look around", Jamie says. "Then some will ask where the buzzers for the other flats are. They're surprised to find out it's one home", says Jamie.
Discovering a new London neighbourhood
Before moving to the water tower, Jamie and Susanna lived on the same road in Fulham. They met as neighbours many years ago, and have been friends ever since. Jamie lived with a friend in a 2-bedroom ground floor flat, while Susanna lived just a couple of minutes' walk away.
"I'd lived in west London all my life, so when I was searching for a new home I was really focused on that area," says Jamie. "I was looking in Battersea and Fulham as this is the area I grew up in and knew well, and Elephant and Castle wasn't on my radar originally."
"I was browsing homes across London within my price bracket on Rightmove, and when I first saw the water tower, I originally thought it had to be a joke. I remember saying, 'there's no way this is a real home'! And I just had to see it", says Jamie. "As soon as I walked in, I knew I was going to buy it – I just loved it."
And Jamie and Susanna are testament to how exploring new areas of London can lead to a discovery you weren't expecting, and even your dream home.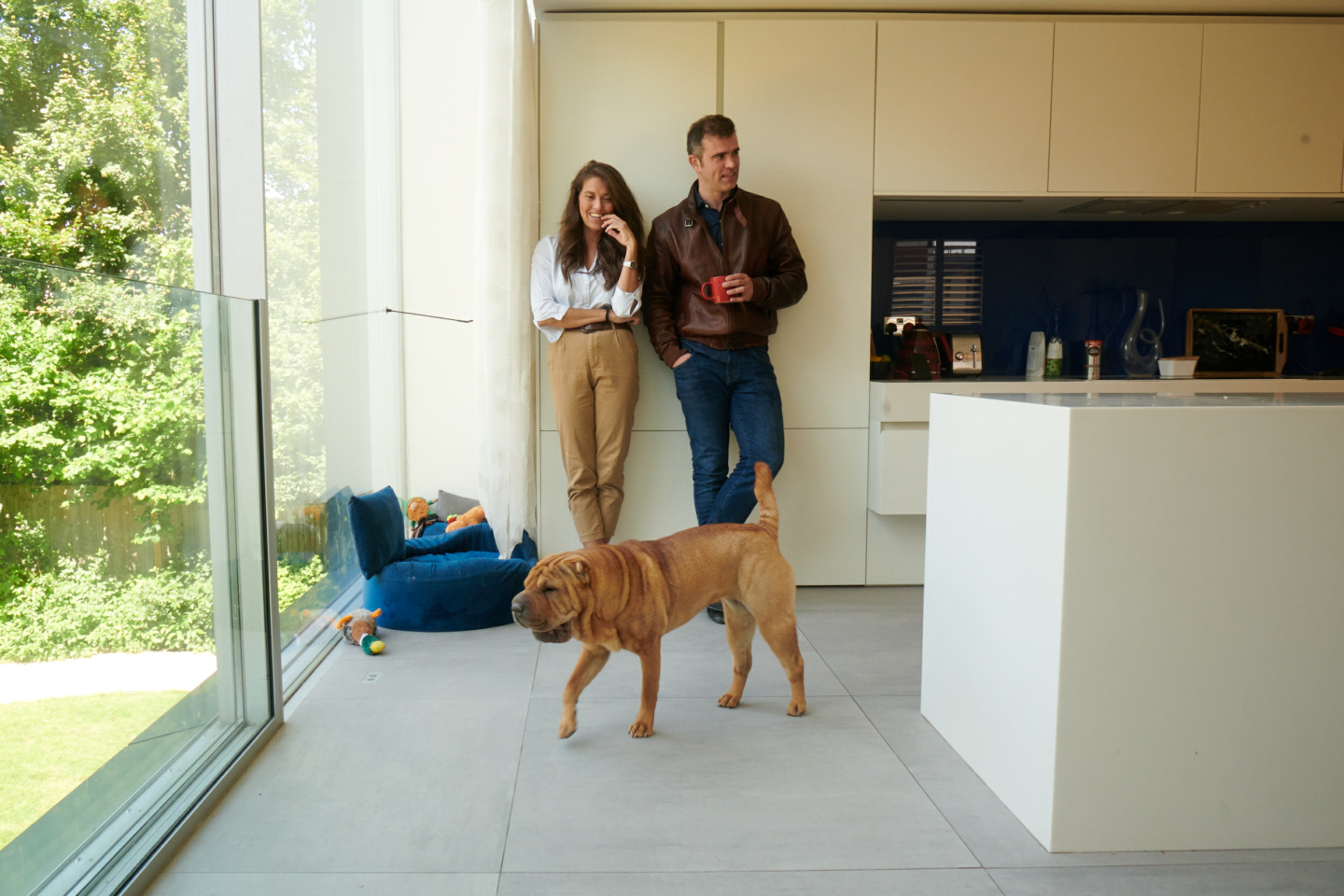 From derelict shell to showstopping home
Susanna, an architect, has a passion for the building's history and heritage. She says the original plans for the newest part of the building were refused on account of the building being listed, with the council advising that the plans needed to be revised.
Now, a modern extension with the kitchen and living room sits separate to the original water tower structure. Here you'll find Europe's biggest windows on a residential property, which slide open to bring the outdoors-in. There's also the oasis-style roof terrace with its curated planters and hot tub. "It's so quiet here", says Jamie, "you almost feel like you're in the countryside, even though you're just a few minutes from central London."
The historical part of their home – the original water tower structure – is where the bathrooms and bedrooms are. This listed part remains fully intact, with the concrete staircase, metal handrail and porthole windows having been lovingly restored.
The floor that once housed the huge water tank, at the top of the building, needed to be assessed to make sure it was safe. Thankfully this feature could be retained, and it's this part of the home that offers those showstopping, wraparound views of London through incredible glazed walls.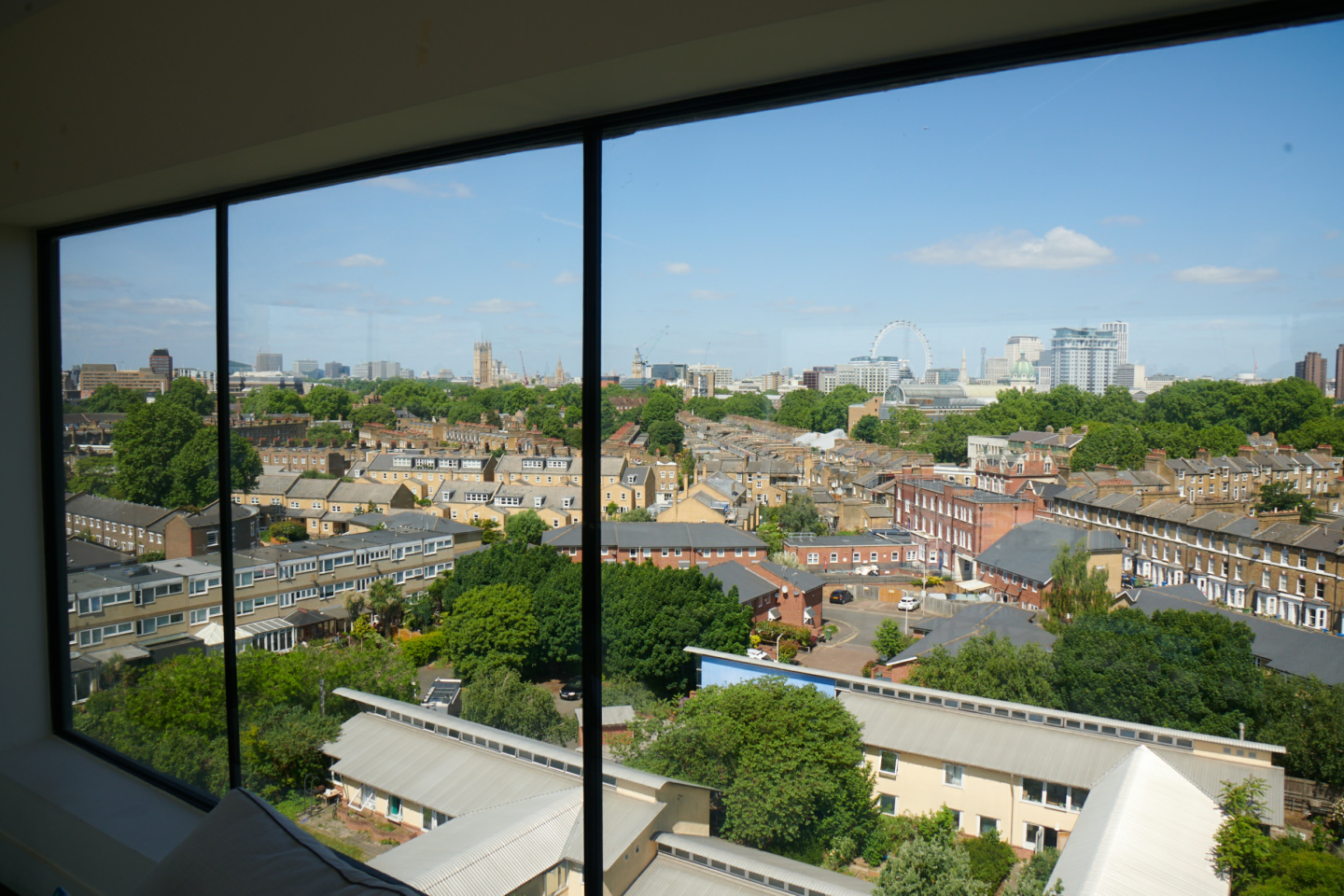 A new area, and a new London life
Living in the water tower seems like an adventure in itself. "When we first moved in, we could never find each other so would WhatsApp, 'Which floor are you on?'," laughs Susanna.
"We ended up putting different pieces of art on each stairwell so we knew where we were, as we kept getting lost." she says. "We almost needed to learn how to use the building when we moved in, things like the lighting and the speakers, as we didn't know how anything worked."
"And there's so much going on here, the area is amazing," Jamie says, when talking about local Elephant and Castle. "We'll go to Mercato Metropolitano – a local community-led food market. We also go to central London more often too, because it's so easily accessible from here.
There's also plenty of space for the water tower's two resident dogs – French bulldog, Dexter, and Shar-pei, Deipha – to roam around.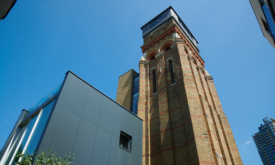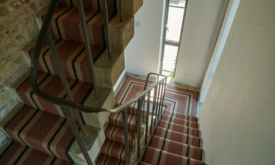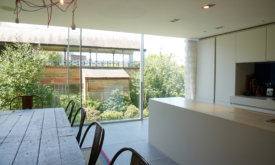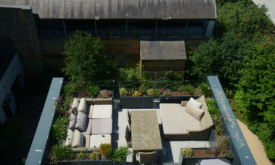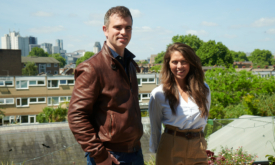 See the water tower for yourself with Open House Festival
Open House 2022 gives festival-goers the chance to hear the story of the building from those that know it best: "When we do our tours for Open House, people who want to hear about the architecture and the history of the building can go with Susanna, and people who want to hear funny stories can come with me!", laughs Jamie.
Susanna has been to many Open House venues since she moved to London from Italy, but this will be the first time she's taken part as a host. She lists Battersea Power Station as one of the favourite things she's visited past years, as well as private homes in Greenwich, and Primrose Hill.
Helping Londoners discover areas they aren't familiar with, and telling the story of Londoners and their homes, is exactly what Open House is about.
"When I say to people I live in the Kennington water tower, they can't believe I live here!", says Susanna. But despite its magnitude, this building is above all things, a home: "Moving here has been a big change, but we love it".
Explore homes for sale in Elephant and Castle
READ MORE: Visit a self-build London neighbourhood during Open House 2022
Photography by Joe Woodhouse