Medina built her nest without buying it
"I guess it goes against that British expectation that you need to get on the property ladder and have your own place to be happy," explains Medina, a former midwife-turned-renovation extraordinaire.
Medina, a mother-of-one, has pressed pause on a career in the NHS to pursue a calling in property and her journey is a revealing one. This is a story about how and why it's OK to rent in 2019.
Similar properties currently on the market:
The DIY blogger grew up in the Middle East from the age of nine, as her father's work dictated, but returned to the UK when she was 17 and has lived in Birmingham ever since.
She currently rents a three-bedroom semi-detached house with her husband, six-year-old son and two cats. But the property is far from typical rental accommodation.
That's because after deciding that life as a tenant could become a long-term lifestyle choice, Medina transformed her home with a view to staying put for a while.
"There's so much pressure to get on the property ladder from so many sources: family, the media, friends and just that British mentality in general," she said.
"It's great if you can afford to do it but it's certainly not everything, and that's why I've dedicated so much time and passion to our current home.
"Having a child can be expensive, there's always a million bills to pay and sometimes saving feels like the last thing you can do – let alone what you want to do – with any spare cash.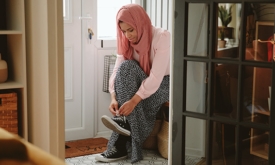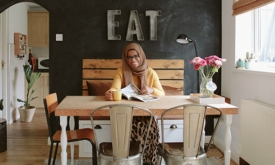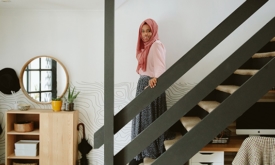 "I always knew we wanted to make the space our own and thankfully our landlord has been brilliant, always easy to communicate with and allowing us to do almost everything we wanted to the flat."
Medina and her husband, who married at 21 and 20 respectively as graduates, have lived in their current home for three years and pay £800 a month in rent.
They moved seven times during their first nine years of marriage – only slowing down in recent years because of the birth of their son.
Those hectic years included dealing with intrusive landlords, mice infestations and homes being put up for sale unexpectedly to name just a few of the hurdles Medina and her husband encountered.
But their years of upheaval came to an end when they turned to Rightmove.
Medina said: "We found this property fairly quickly on Rightmove and booked a viewing the very next day, which has turned out to be one of the best decisions we have ever made.
"It had so much potential. Our landlord accepted our application over many other eager applicants and we liked that we were able to see him in person before the moving date.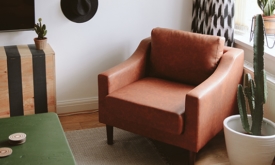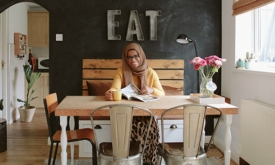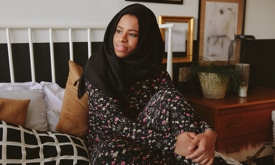 "I've never felt more at peace or content in a house than I do at the moment. I'm a renter and I love it. I'm a budget decorator so lots of my design choices are based around affordability rather than anything else. eBay and Gumtree are my go-to places for sourcing larger pieces of furniture that don't cost an arm and a leg.
"I hope my story can inspire others to feel that it's not all about being a homeowner, you can have an amazing experience renting. For the first time in what seems like a very long time, I've finally found a house worthy of calling our home."
Looking for some renter advice? Click here for all the info you need.
In partnership with Refinery29
We'd love to share your special moving stories on Rightmove.
Submit your story for the chance to win an Amazon voucher!