Celebrity homes – the power of social media
We get a lot of tip-offs here at Rightmove… whether it's a popstar's home or a house with a curious window, you let us know via social media about interesting properties currently found on Rightmove.
Just this month, the twittersphere went wild about a celebrity's property to rent on Rightmove.  Newspapers were quick to jump on the story and before long the news (or rumours?) were everywhere. What started with a simple tweet quickly turned into a media frenzy.
Sadly the property has now been removed from Rightmove but we've got a few details for all those that missed it.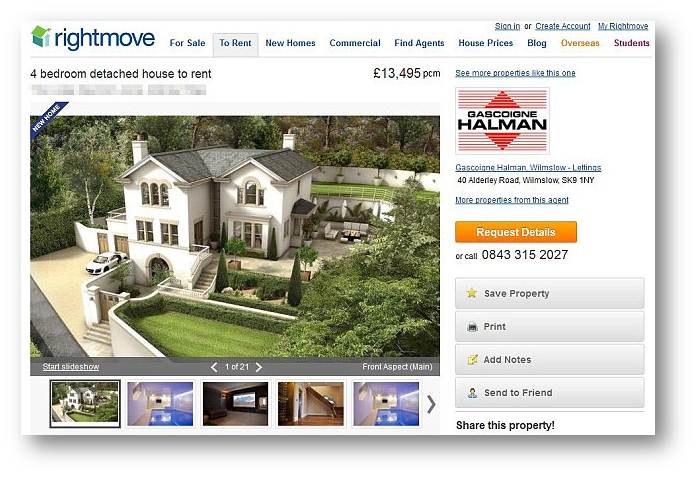 The house is situated in an elevated position in Alderley Edge, Manchester. The four bedroom, new build property was on the market for £13,49pcm. The plush house  boasted everything that you'd expect from a celebrity's house including an indoor pool, cinema, wine cellar and even a putting green.
If you love a bit of celebrity gossip then check out past celebrity homes now.