The ultimate souvenir – Kate Middleton's childhood home!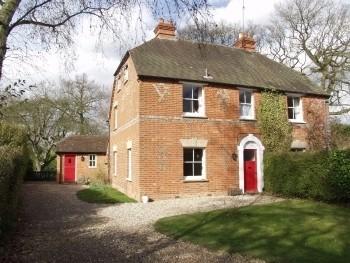 In just a matter of weeks, Prince William will marry Kate Middleton in what's set to be an unforgettable lavish ceremony watched by billions. The country has gone wedding-mad in the countdown to the celebrations and has been busy stocking up on memorabilia including royal wedding-themed tea towels, mugs and even fridges! But for the most dedicated of fans, the ultimate souvenir is now up for grabs… Kate Middleton's childhood home!
The four-bedroom semi-detached Victorian Villa in Bradfield Southend, Berkshire has a guide price of £495,000 and is up for auction just weeks after the couple wed. The future queen lived in West View from birth until she was thirteen years old and her parents' business, Party Pieces, was started and run in the garden shed. The 'Middleton Bus Tours' already visit the property so there's no doubt that the house's royal history is likely to have a positive effect on the value – who wouldn't want to grow up in a princess' house?! There are already rumours that it could be bought and turned into a museum or let out as a holiday cottage.
So if you fancy a little (well rather large actually) piece of royal wedding history then start practicing your best 'tally ho' and get your Prince William posters at the ready, and you could be living in a house fit for a queen!