Common website mistakes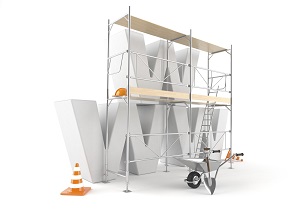 We often get asked for help and advice from our customers about how they can improve their websites. The good news is that many mistakes are common but pretty simple to put right.
We asked Hannes Buhrmann, our website guru, for his top five tips on what you can look out for when designing or reviewing your website to make sure it is being as effective as possible.
Homepages cluttered with too much information
It can be very tempting to put everything on your homepage, however this creates a confusing experience for your users. Within the first ten seconds your users should be able to identify who you are and what action they need to take next.
Think about who you are trying to target and the primary action you want your users to take and make this the central focus. On Rightmove we want users to search for properties, so we clearly put this box above the central fold on the homepage. Additional information and calls to action are located in the tabs along the top bar.
Easy to find contact details
There are a surprising number of websites that don't have their contact details in an easy to find location. Ideally you should place these on every page, and have click to call and email functionality. Don't frustrate your users by hiding this important information.
Distracting revolving carousels
Revolving adverts and carousels on the homepage can distract users from your primary call to action. These often revolve too quickly and once they are seen it can be hard to identify and find them again. Utilise carousels on other pages of your site, just not in a prominent spot on your homepage.
Put in search parameters
Make sure search parameters are relevant to the areas you are selling in, particularly if you not a national agent and don't have properties throughout the country. If you allow your users to enter their search information into an open text box, there is a high likelihood that you will not have properties that match their specific criteria. To avoid this, provide a finite number of options and areas to choose from. In addition always provide alternate properties users can pathway to so they do not simply reach a dead end in their search.
Test your website with your users
If you want to know if your website is successful, ask your vendors and landlords for feedback. These users will be able to tell you if your website was easy to use and navigate around and what issues need fixing. Do not stress about big usability testing, your customers are a great place to start.