This castle could be yours for just £800,000 – but there's a catch
This historic Herefordshire castle, complete with its own moat and jousting field, could be yours for just £800,000 – but there's a catch.
Wigmore Castle, which was founded in 1067 after the Norman Conquest, has been a ruin for almost 400 years.
The fortress is believed to date back to 921. It was rebuilt in stone in the 12th and 13th centuries and developed further in the 14th century, but was largely demolished in 1644 during the Civil War.
It also has links to the War of the Roses because it was inherited by Richard Plantagenet, Duke of York, who returned to Wigmore in 1455 to gather a large army for the battle of St Albans against Henry VI's forces.
The Grade I-listed remains of the castle and moat have been in the care of English Heritage for several decades and will remain so if sold, meaning the new owner will not be responsible for repairs.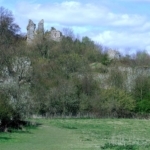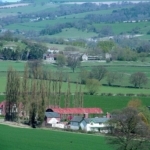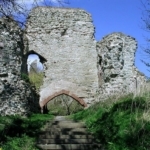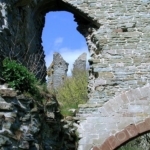 However, it's not certain if a buyer would be allowed to build on the site or even make the castle inhabitable, particularly as it is Grade I-listed.
Also, any monument under guardianship of the Secretary of State must by law be made open to the public – so if you want to pull up the drawbridge and keep the neighbours out you'll need a Plan B.
English Heritage describes the remains of the castle as "among the most remarkable ruins in England". The plot also includes a moat, woodland, a jousting field, workshop and orchards.
Rightmove property expert Miles Shipside said: "This magnificent ruin is up for sale for more or less the same price as a two-bed flat in central London.
"With the final series of Game of Thrones airing next month, I'm sure plenty of the show's fans would like to make this place their very own Winterfell. It's a wonderful piece of history."
This property is listed for sale with Stephen Parry & Co.