Inside the Cardiff flat featured on BBC drama Sherlock
It's one of the most iconic TV shows on British television and now you can buy a cosy Cardiff flat where scenes from Sherlock were filmed.
The charming two-bedroom apartment, which is on the market for £145,000, was used by Hollywood movie stars Benedict Cumberbatch, who plays Sherlock Holmes, and Martin Freeman, who plays Dr Watson.
And owner Verity told us that the BAFTA winners left their water bottles under her bed after their scenes had been shot.
She said: "It was definitely a surreal feeling knowing that Sherlock was being filmed in my home, but I was actually away whilst they were shooting.
"My neighbour was initially asked by the locations department on Sherlock about using his flat.
"But they were looking for something a more feminine, so he suggested my flat, and as he has the keys to my place he let the crew in and sorted everything out.
"My only request was that they left everything as they found it, which they did, except for the filming day's call sheet, Benedict and Martin's water bottles and also a mug with Martin's name on it – but they're wonderful souvenirs."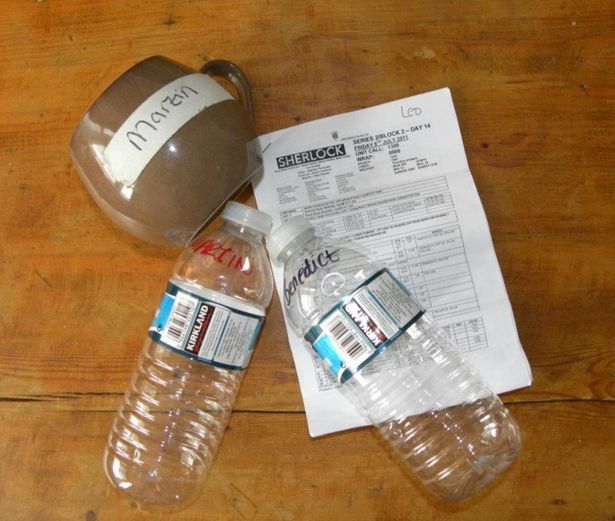 Verity, 40, who works in the industry as a set decorator on big TV dramas, added that lots of her own belongings made it onto the show.
"All the pictures that you can see hanging on the lounge walls are mine, and all the furniture is mine, too, so that was pretty cool," she said.
"But I think the best thing was watching Benedict Cumberbatch as Sherlock chasing Moriarty through the house and jumping out of the bedroom window!"
Despite the property being temporarily redecorated for the show, fans of the BBC drama may recognise the flat from series two.
It appeared in scenes in the third episode, called The Reichenbach Fall, but you don't have to be a Sherlock Holmes aficionado to deduce that this place is ideal for first-time buyers.
The property itself is located on the curved suburban road of Brook Street, which is just the other side of the River Taff from the Principality Stadium.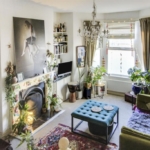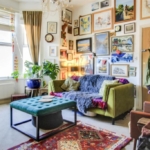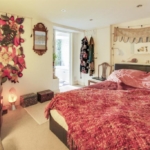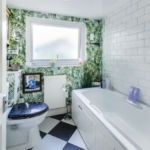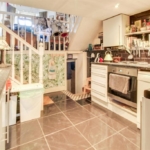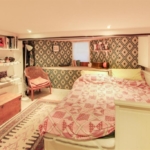 It boasts a beautiful bay window in the front room, and also has an imaginative split level space above, where you'll find the main bedroom and en-suite.
Outside, there's a courtyard space with Moroccan-themed tiles – the perfect spot to read some Arthur Conan-Doyle in the summer months.
The quirky residence also features a study/second bedroom further down in the basement.
The property is listed for sale with Moving You.