Cricket lovers will be bowled over by these quirky homes
The mansion perfect for catching practice
This exceptionally spectacular home is so close to the local cricket pitch that if a player was to hook a shot over the boundary, you could catch it in your front garden.
The beautiful Chauntry House, on the market for a cool £5.95 million, is tucked away in the picturesque village of Bray – with delightful views across to the neighbouring cricket ground and church.
And if you play for the local team, this Grade II-listed property is the ideal place to warm down as it boasts a state-of-the-art spa including a sauna, steam room and hot tub.
What's more, Heston Blumenthal's famous Fat Duck restaurant and the Waterside restaurant, owned by the Roux brothers, are a short stroll away in the village.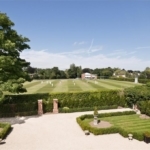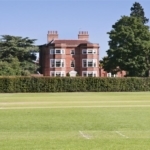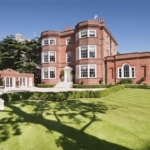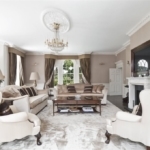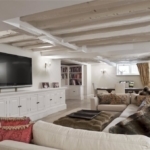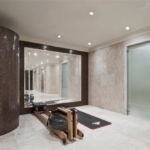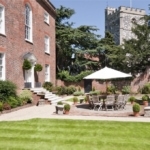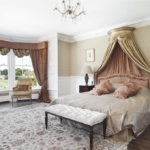 The property itself is home to a number of marvellous period features and it even has a wine cellar and a cinema room.
Rightmove's property expert Miles Shipside said: "The architecture and décor of this place are simply stunning; it's one of the finest village houses I've seen in a long time, not to mention that it's a great buy for cricket lovers who can spend their weekends with the best seat in the house watching local matches."
This property is listed for sale with Strutt & Parker.
The penthouse overlooking Lord's
Any lucky cricket fans who can stump up £4.5 million could get their hands on an incredible penthouse with views directly across to Lord's.
This absolute gem of a property is right in the heart of St. John's Wood in London, which is known the world over as the neighbourhood which English cricket calls home.
This three-bedroom penthouse offers views across to the city of London as well as Lord's cricket ground and may even be close enough for homeowners to catch a Jos Buttler six at the World Cup this summer.
The gorgeous Regent's Park is also within walking distance, while St. John's Wood tube station is roughly half a mile away.
The property is bright, elegant, and has been refurbished with many stylish touches that even the great Sir Ian Botham would be impressed with.
Through the entrance hall are two reception rooms and a state-of-the-art home cinema room with a 12-speaker surround sound system perfect for watching re-runs of that classic 2005 Ashes series.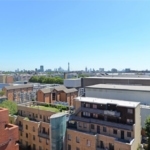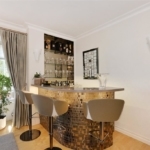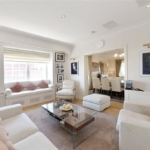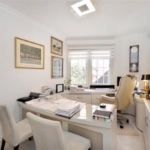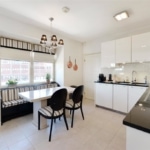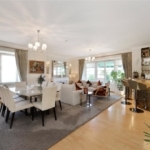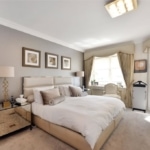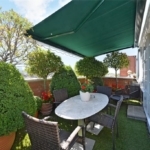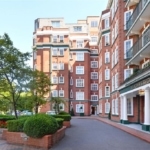 There is also a kitchen/breakfast room, guest cloakroom, three bedrooms, three ensuite bathrooms, two good-sized terraces – featuring remote controlled awnings and a conversation piece hand-painted mural.
Further benefits include direct lift access and air conditioning. There are multiple skylights which flood the property with natural light whilst the layout is flawless, with all bedrooms separate to the entertaining space.
Rightmove property expert Miles Shipside said: "To have a property which offers views across to the thick of the action is quite remarkable. Hopefully England reach the Cricket World Cup final next month and the lucky owners will be able to watch Eoin Morgan and his team lift the trophy from their very own balcony."
The contents are available for purchase as well as a second reserved parking space (both subject to negotiation).
This property is listed for sale on Rightmove with Savills.
The country manor with its own cricket ground
Cricket lovers will be bowled over by this beautiful Georgian parsonage as the property comes complete with its own picturesque cricket ground.
Set in almost six acres of land, this stunning seven-bedroom mansion in the Essex countryside boasts a quintessential village cricket pitch among its many impressive features.
Located just ten miles from the Essex County Cricket Club, the lucky new owners may even be able to tempt the likes of Sir Alastair Cook over for a game.
The property is a real gem for sports enthusiasts in general, however, as the house, which is on the market for £3.325 million, also includes an indoor swimming pool, an all-weather tennis court and paddocks.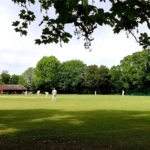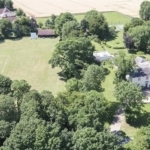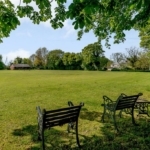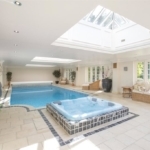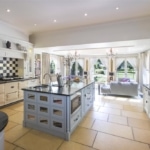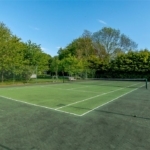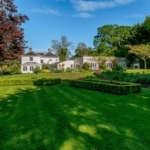 The house, which enjoys an elevated position, truly is the centrepiece within the village, and is thought to date back to the early 19th century. The front lawns provide a frontage of some 220 ft intersected with a horseshoe gravel driveway.
Rightmove's property expert Miles Shipside said: "There really is something for everyone on Rightmove, even for sports-mad buyers who fancy their own private cricket ground in the garden. But I especially like this property as it characterises the essence of a quintessential English village, with cricket on the grass and a barbecue sizzling on the patio, this is the perfect place to spend your summers."
This property is listed for sale with Jackson Stops.