This Hobbit house could earn you £20,000 a year
"Home is behind, the world ahead…" –J.R.R. Tolkien
If you've ever wondered what it's like to live in The Shire from The Lord of the Rings films then this Cornish 'Hobbit House' is for you.
Officially named Toddalong Roundhouse, this straw bale-built and grassy-roofed property is tucked away in the back garden of a four-bedroom home in St Mabyn.
Currently let through Airbnb at weekends, this unique outhouse comes fit with a kitchen, bathroom, mezzanine floor, snug, fire pit and sleeps four people – perfect for Frodo, Samwise, Pippin and Merry.
This incredibly imaginative building offers stunning views over Roughtor and Bodmin Moor and was recently named by newspaper Cornwall Live as one of the quirkiest places to stay in the county.
The surprisingly spacious roundhouse is the epitome of rustic, rural relaxation. It boasts a wood burner and plenty of space for reading books and playing boardgames.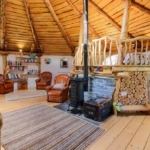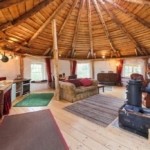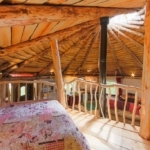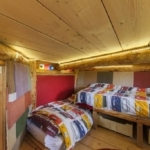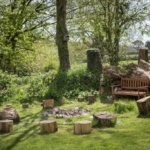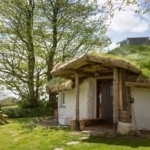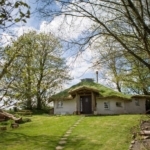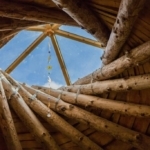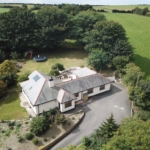 Outside, there is a cold-water shower and a fire pit which is the ideal spot for roasting marshmallows and daydreaming of hatching plans for an adventurous trek to Mordor.
While the yearly income averages £20,000, there are bookings that need to be honoured for the next 12 months, however from thereafter, its letting availability is dependent upon the buyer's wishes.
The Roundhouse will be sold with the property, fully furnished and equipped as seen, with a full inventory to be provided by the vendors.
The 'Hobbit House' will be sold together with the main property, which is a wonderful open plan style home.
This property is listed for sale with Cole Rayment & White.