Home Ideas – Feature Wall Ideas
Creating a feature wall is a great way of adding presence and impact to a room. Go bold with confident colours and wild with wallpaper.
What's a feature wall? Simply, it's when you turn an otherwise blank wall space into a focal point by making the surface leap out from the surrounding walls. You could do it by mounting a large piece of artwork or wall sculpture, but that can take time to find the perfect piece and it can be really expensive to find something big enough that would have the same impact as painting or wallpapering with strong patterns or colours.


Although traditional wallpaper seems to have gone out of fashion, there's a great range of contemporary wallpapers out there that can compete with bold paint colours for feature wall ideas. Wallpaper's key advantage is that it can show large patterns and complex designs that couldn't be simply achieved with paint – it's worth getting it hung by someone that knows what they're doing though!

Tip 1 – don't cover every wall

To help the eye focus and draw attention rather than overwhelm, only cover one wall and use softer, complementary colours on the surrounding areas.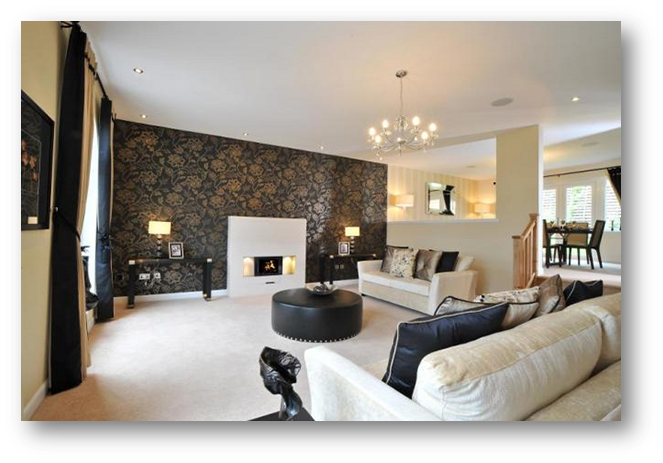 Tip 2 – use architectural features

Working with architectural features like chimney breasts can help multiply the effect by generating a 3D aspect so the feature is more sculptural.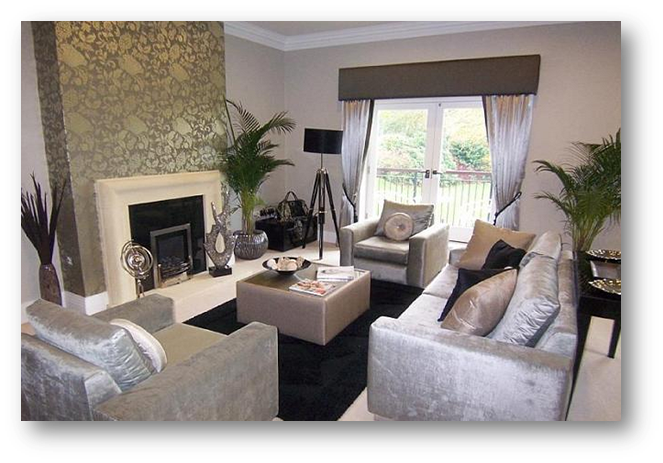 Tip 3 – match your theme

If you have a natural feeling room with lots of soft organic shapes and shades, don't introduce hard geometric forms – maintain the feel with softer patterns and similar palettes.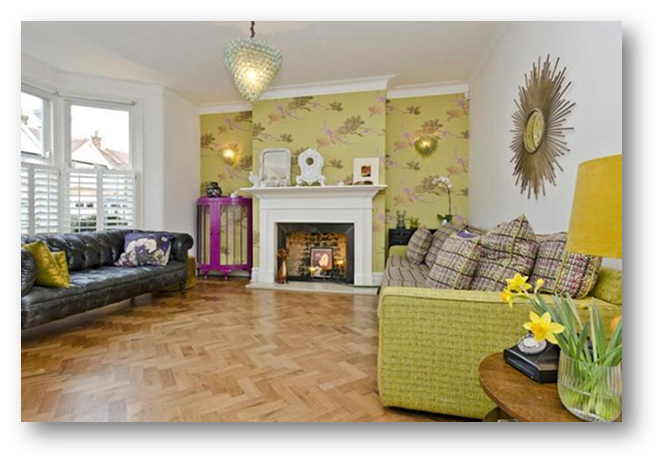 Tip 4 – extend your theme

Create a visual link between your feature and the rest of the room by using the same colours as accents for your accessories.
Tip 5  – use the shape of the room

You can use classical art composition techniques of perspective to draw the eye into the feature wall. If you have a long thin room, choose the end wall to focus attention.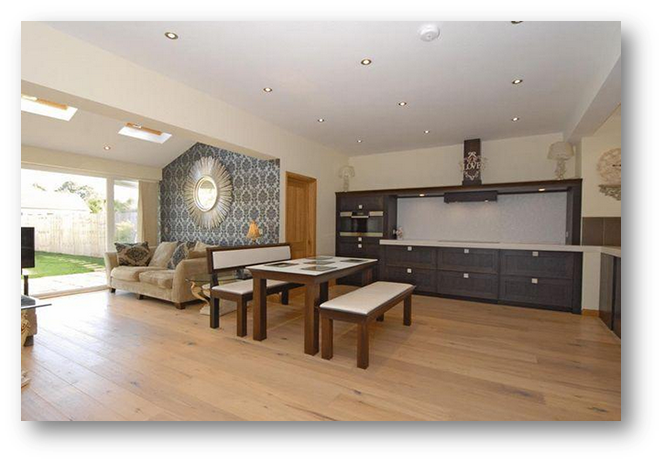 Tip 6 – if you go bold, don't compete

If you're going to go really bold with your patterns, don't try and compete with it elsewhere in the room, just let the feature stand out. This is a great strategy to employ in spaces that you don't spend time in like stair wells and hallways.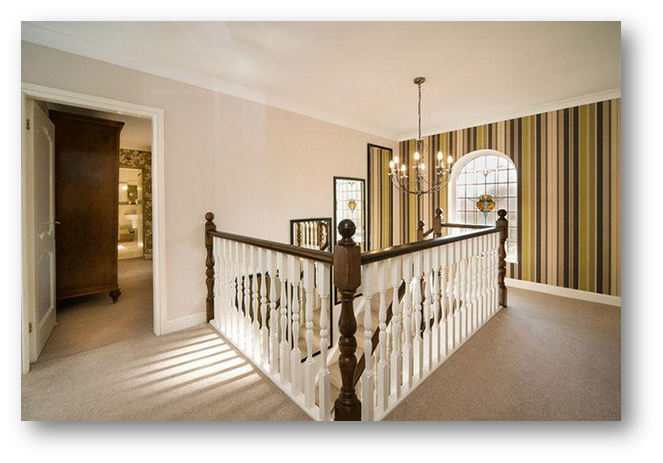 Rightmove Home Ideas has thousands more photos of real properties you can browse for contemporary wallpaper ideas. You can save the photos you like and build your own collections or just browse some of our existing featured collections.