How do you use Draw A Search?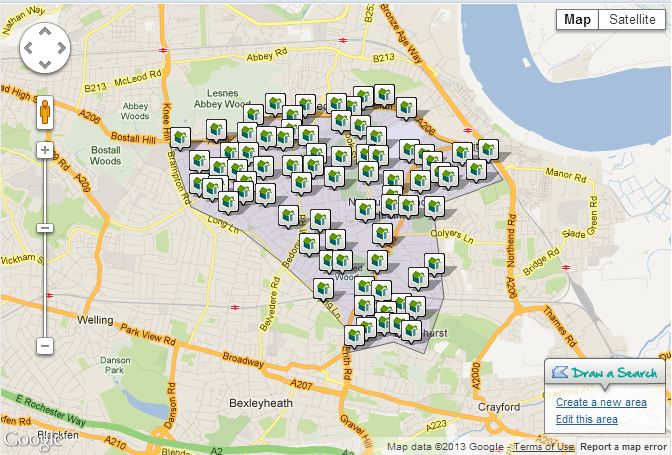 Conceived over a pint and brought to life at our first ever developer 'hack-a-thon' back in July 2010, 'Draw A Search' has without a doubt earned its place in our trophy cabinet.
This feature, allowing property seekers to draw a custom search area, has proved to be one of our most popular yet and we were staggered to last week find out that there have now been over 1 million drawn search areas created (well to be precise, there are 1,117,410)!
So how are Rightmove users using Draw A Search to find their dream home?
We took a look through the draw-a-search archives for a sneak peak to find out just that!
| | |
| --- | --- |
| | To this user, living close to the airport seems to be their primary need |
| | Saved as 'ok areas', this user clearly dreams of a live by the sea |
| | Are you like this user who is keen to live near their place of work? |
| | This user loves KFC so much, that they want to live next door! |
| | Desperate to find their dream home, this user has resorted to a triangular area! |
| | We like how this user has carefully drawn around the park, even though there's unlikely to be properties there! |