Inside the spooky clifftop outpost that's been derelict for years
An abandoned military outpost which played a major role in the D-Day landings is now an 'evil lair' that has been left derelict for years.
Gin Head in East Lothian, which is precariously perched on one of the most dramatic coastlines in the country, is on the market for a cool £2.5 million.
The remarkable clifftop property overlooks the stunning 14th Century Tantallon Castle and was originally founded as a signals base in 1943, with a team of scientists working there to intercept communication between German U-boats in the Second World War
Gin Head was decommissioned in the 1950s, but it has since fallen into a state of disrepair and is surely one of the spookiest locations in the country.
Although the facility is derelict, the sale includes planning permission to transform it into a 26,000 sq ft house, which would offer some of the most incredible views in all of the UK.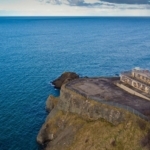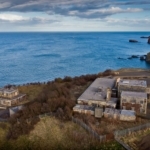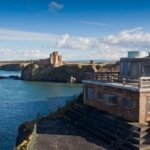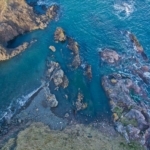 The property is surrounded by sensational rock formations, emerald cliffs and mesmerising seas – not to mention vistas across the Firth of Forth.
The sale also includes full planning permission to create an iconic, visionary living space. But other possibilities, such as a family retreat, a work space, recording studio, artist's studio or even a commercial enterprise like a boutique hotel, art gallery, health facility or luxury spa, are also options.
Rightmove's property expert Miles Shipside said: "Not only will the buyer of Gin Head become the owner of a major site of British history, this property is located in one of the most mesmerising locations in the country. But such is its current state of ruin, it certainly has a rather chilling air about it that makes it a particularly interesting property to explore at Halloween."
This property is listed for sale with Domus Nova.