Snoring, leaving clothes on the floor and hogging the duvet: top ten worst habits of living together revealed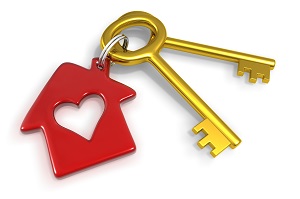 New research shows snoring is the number one cohabiting irritation for both men and women
For women, their other half leaving clothes on the floor and the toilet seat up come second and third, followed by not doing the washing up and hogging the remote
Men's next pet peeves are their partner taking too long to get ready in the bathroom, leaving lights on, throwing clothes on the floor and leaving hair in the shower drain
Over two thirds (69%) of home-hunters are currently looking for a property to live in with a partner
Couples aged 25-34 are the most likely to have bought a property together before they got hitched

Although nearly a third of people (30%) said nothing at all annoys them about living with their partner, for those who had irritations to share, or who were perhaps being a bit more honest, snoring came out on top for both men and women.


The top ten reveals that common annoyances for both men and women are still the ones that people have been moaning about for an age: being rubbish at cooking, leaving clothes on the floor and leaving the lights on.  Men complained about their other half hogging the duvet in their top ten, while women said they were annoyed about their partner playing computer games too much.


Over two thirds (69%) of respondents are currently home-hunting for a home to live in with a partner, and of those 81% see it as more of a priority than getting married. Of those already married and living together, 70% of couples aged 25-34 bought a house together before tying the knot, compared to 38% aged 55-64.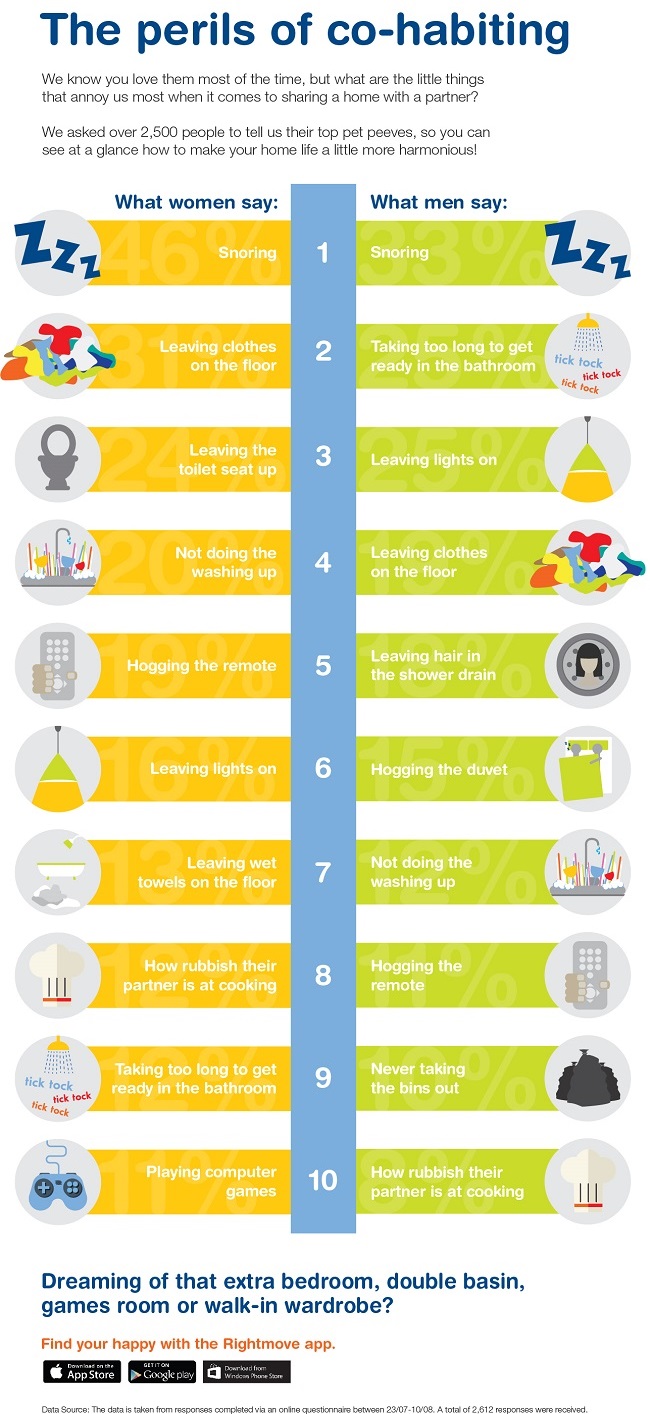 Head of Communications at Rightmove, Matthew James, says:

"Moving in with a partner for the first time can be a big step, especially for people who've been living on their own beforehand, but so many of our users tell us it's one of the most exciting things they do in their life.  Obviously these annoying habits are all relatively small things and are ones that people have been putting up with for a long time, but they might help those actively looking for a place with a partner to know what to expect.

"We did find it quite surprising that a third of people said nothing at all annoys them about living with their partner, so either they are living in cohabiting bliss 24/7 or perhaps their other half was looking over their shoulder when they filled in the survey!"