Take a look at the terraced house without a front door
Most of us have a dream home wish list packed with 'essential' features, but would you ever consider buying a property without a front door?
Well, if you think having a front door is overrated, you'll definitely be interested in taking a look around this quirky terraced house in Leighton Buzzard.
That's because this cosy two-bedroom home is accessed via a single back door, making it one of the most brilliantly unusual houses in the country.
The quaint period property faces Old Road, except a big window proudly sits where you'd expect to find the front door.
To get inside this charmingly unique property, on the market for £210,000, you'll need to head round the back past the private walled courtyard garden.
It's a secluded and peaceful outside space, which is the ideal spot to enjoy a good book, and the back door takes you straight into the kitchen at the rear of the house.
But how would you get your post, we hear you ask?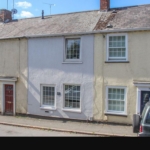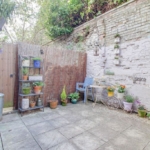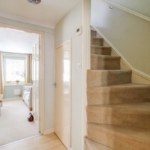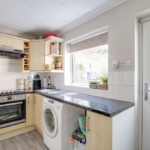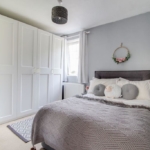 If you look closely, there is a post box beneath one of the street-level windows, which drops post into a little wooden hatch in the living room.
Elsewhere in the front room you'll find a wonderful wood-burning stove, so you can stay nice and toasty as you watch the world go by from the two front windows.
What's more, this mid-terraced period home is in a prime location as it's equidistant from the train station and town centre, as well as being  just a stone's throw from the Grand Union Canal.
This property is listed for sale with EweMove.