This huge Scottish estate is the same size as Manchester
It's one of the most breath-taking landscapes in the world and now an enormous portion of this sprawling wilderness could be yours for £10 million.
Auch & Invermearan Estate in western Scotland, a dramatic hunk of land flanked by the iconic Beinn Dorain to the west, is, according to the listing, the largest Scottish estate to come to market in the last eight years.
Extending to a whopping 28,202 acres, the enormous Argyll estate is the same size as the city of Manchester.
The awe-inspiring terrain extends as far as the eye can see in all directions and boasts two and a half miles of one of the most picturesque salmon fishing rivers in the UK.
The estate is also home to a potentially profitable hydro scheme (technology using running water to generate electricity) as well as a six-bedroom lodge and a two-bedroom cottage.
Consent has been given to build a further two six-bedroom lodges.
Auch & Invermearan Estate is situated within the southern Highlands, straddling the counties of both Perthshire and Argyll, with easy access to Edinburgh and Glasgow as well as many cities in northern England.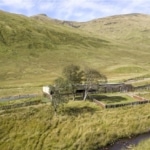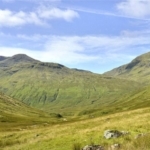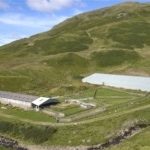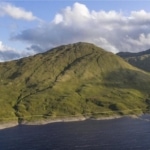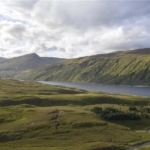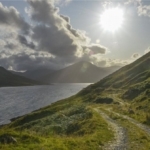 To better convey the scale of this huge plot of land, Wembley Stadium could fit into it an incredible 2,545 times over.
Rightmove's property expert Miles Shipside said: "This quite extraordinary estate perfectly encapsulates the magical beauty of nature and buyers will pretty much own everything that they see. The landscape is both peaceful and yet teeming with life. This listing also represents a fantastic chance for buyers to take advantage of some intriguing commercial opportunities, too."
This estate is listed for sale with Knight Frank.