How Rightmove can provide buyers and sellers with a Moment of Truth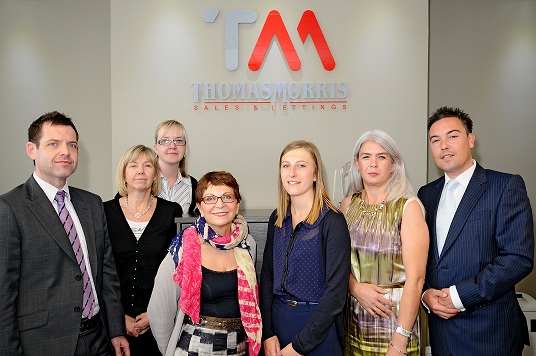 Written by Simon Bradbury, Thomas Morris Sales & Lettings
"This call will be recorded and may be used for monitoring and training purposes".

I've often wondered if organisations ever actually do use these recordings for 'training purposes' and if so how useful they really are. Well now I know the answer-at least for our own estate agency Thomas Morris Sales & Lettings.
We are a seven branch firm serving Cambridgeshire, Bedfordshire and Hertfordshire. Owned and managed by seven partners who are still actively involved in every aspect of the business, including valuing, selling, conducting accompanied viewings and dealing with telephone enquiries on a daily basis.
We work alongside an extremely talented team of property professionals who are as keen as we are to deliver genuinely exceptional service. But what is exceptional service? How can it be measured?
Step forward TM Training and Development – our very own sister company and one of the UK's leading providers of estate agency training.
"Exceptional service is much better than simply good service. It's something that leaves the recipient with more than a feeling of satisfaction-it should be a feeling of WOW!' says trainer Julian O'Dell.
In a bid to achieve this, we at Thomas Morris have broken down every single aspect of what we do, paying particular attention to what best-selling author and business guru Jan Carlzon calls 'Moments of Truth'. In his book of the same name, Jan Carlzon seeks to identify every contact an organisation has with customers and potential customers; an exercise he conducted himself upon acquiring the ailing Swedish airline SAS – turning it from a multi-million pound loss making business to a highly profitable one and winning top industry awards including Air Transport World's 'Airline of the Year'.
Together with TM Training & Development, we have identified hundreds of 'Moments of Truth', what Jan Carlzon defines as an "instance of contact or interaction between a customer and a firm" and have set about concentrating on improving them.
One of these moments, a direct call from a potential buyer via Rightmove has been the subject of particular attention on our part.
You may or may not be aware that Rightmove not only provide estate agents with (what we consider to be) first class web based marketing, but also a huge range of business analysis tools. These tools allow us to measure everything from how many times site visitors click on a specific property, to an in depth analysis of how effective an agent is in dealing with telephone enquiries. The 'Telephone Lead Report', which can only be accessed by estate agents who subscribe to Rightmove, is a fantastic tool which allows agents to look at how effective they are in dealing with such calls:
How many were answered?

How many were unanswered?

How many were abandoned?

How long did the call last?

What did the telephone conversation actually sound like? – a real 'moment of truth' if ever there was one!
'This facility allows the Partners, Managers and Negotiators to actually listen to a recording of a real telephone enquiry from Rightmove and analyse how effective the call was. It requires a huge degree of trust from those individuals who choose to participate, but the benefits for all concerned are fantastic-including for customers'. says Julian O'Dell,
Of course, Rightmove and Thomas Morris have to comply with data protection requirements, and both the caller and telephone answerer have to be informed that the call is being recorded, but just listening to the call is obviously not enough.
Fellow TM Training & Development trainer Peter Chapman has been responsible for agreeing and implementing the standards expected at Thomas Morris when dealing with a Rightmove telephone enquiry. 'We know that most Rightmove enquiries are from serious properly motivated buyers and so we need to ensure that the enquiry is dealt with professionally and if possible exceptionally' says Peter.
In order to achieve an 'exceptional' rating, the individual must be judged by his or her colleagues to have achieved nine out of the nine pre-agreed call objectives. These objectives include
Greeting – Did the negotiator greet the customer with an agreed standard greeting?

Needs – Did the negotiator establish the customer's needs?
St Neots based Branch Manager Karen Keightley is a real fan of this particular training programme: "To be honest it really was very scary to start with, but now the whole team engages in providing honest feedback to colleagues. By having pre-agreed standards we can objectively assess our performance. It's been a really positive experience".
So how are we doing so far? Well ultimately that's for our customers to decide, but we're happy with our progress and delighted that the sales teams at Thomas Morris are at least attempting to provide all Rightmove telephone enquiries with an exceptional Moment of Truth.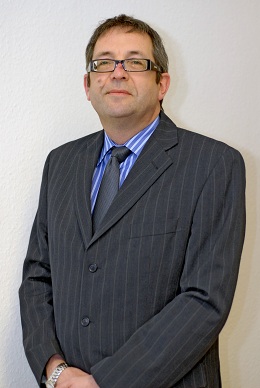 If you are an estate agent and would like to discuss these issues with either Rightmove or TM Training & Development-see them both at the forthcoming Home Sale Network conference in London on November 16th.
Alternatively follow Thomas Morris or TM Training & Development on Twitter:
@ThomasMorrisEA
or
@AgencyTrainer