7 inspirational kitchens
The kitchen is undoubtedly the heart of the family home. It's where dinner is cooked, gossip is shared and soon enough, pancakes will be flipped! We're showcasing some of our favourite kitchens to hopefully give you a bit of culinary inspiration for your homes.
Functional but charmingly rustic
This converted Salvation's Army church is a fascinating property throughout but it's the kitchen where this home really shines thanks to its wonderful look and feel.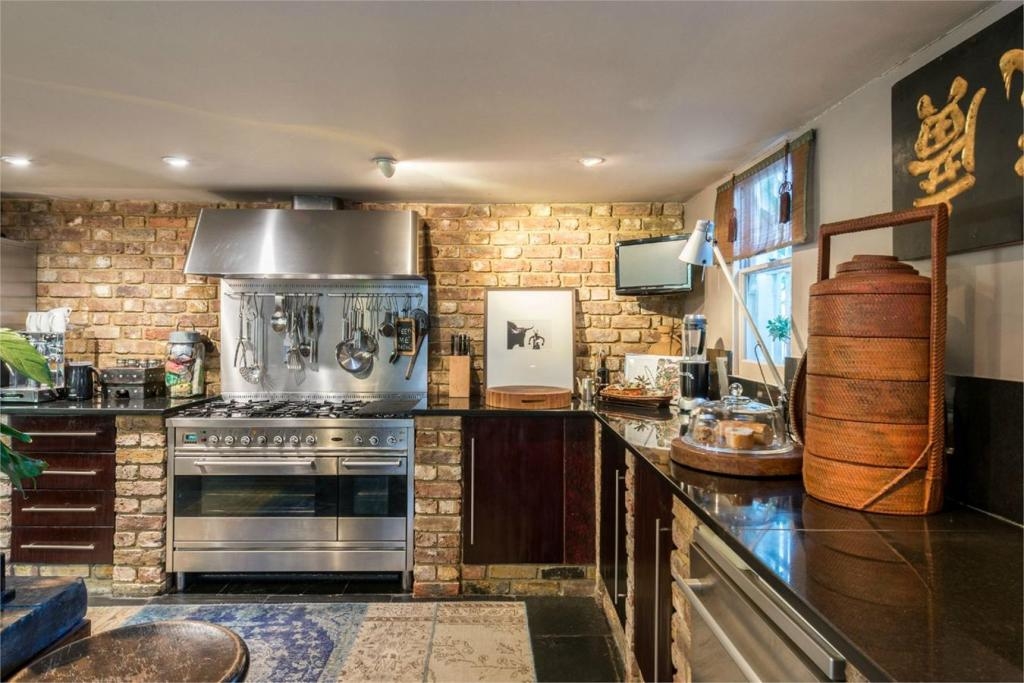 With slate flooring, gorgeous granite worktops and country-style exposed brickwork the style of this kitchen space is just fantastic.
An elegant and refined space
The crisp and clean kitchen in this five-bedroom property in Dorking really caught our eye.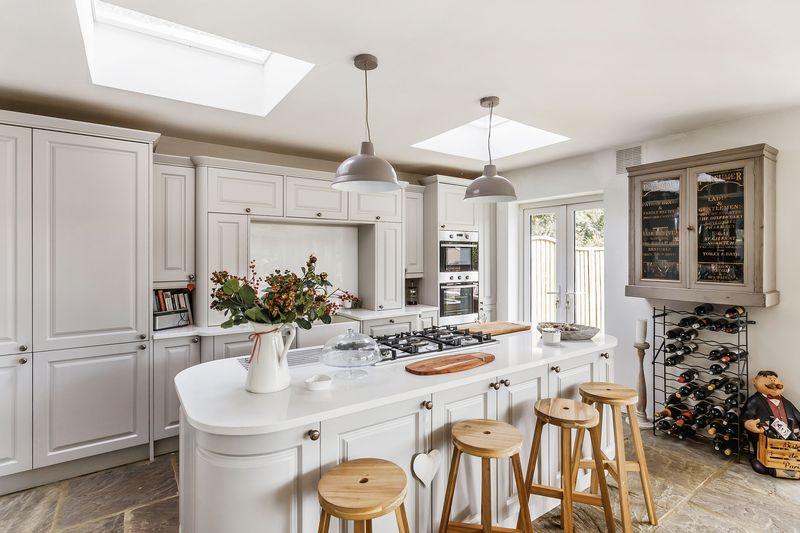 We love a good breakfast bar – perfect for getting the day off to a good start plus there's a beautiful island unit that even includes a hob along with more than ample workspace.
Industrial but endlessly inviting
This Birmingham property to let boasts a zinc-clad kitchen that really catches the attention with its dark features that strike a powerful contrast to the room's flooring.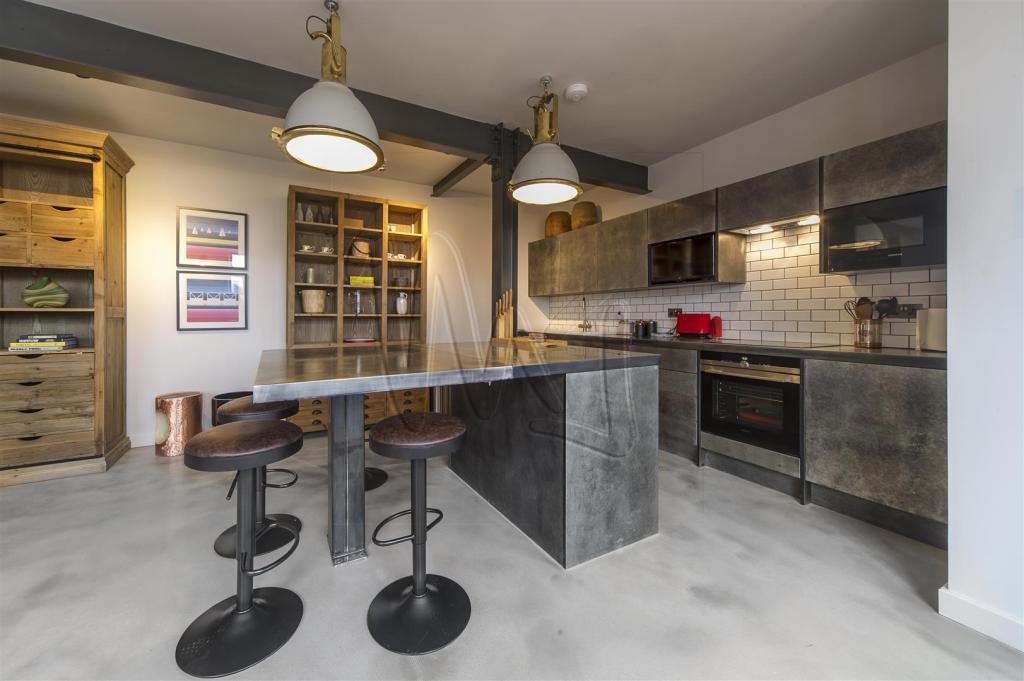 Carefully chosen lighting ensures this cooking space is far from drab and it really is one of the more unique kitchens we've seen.
Using light as a feature
This Glamorgan home uses light to amazing effect throughout the property and it's the kitchen where this shows the best.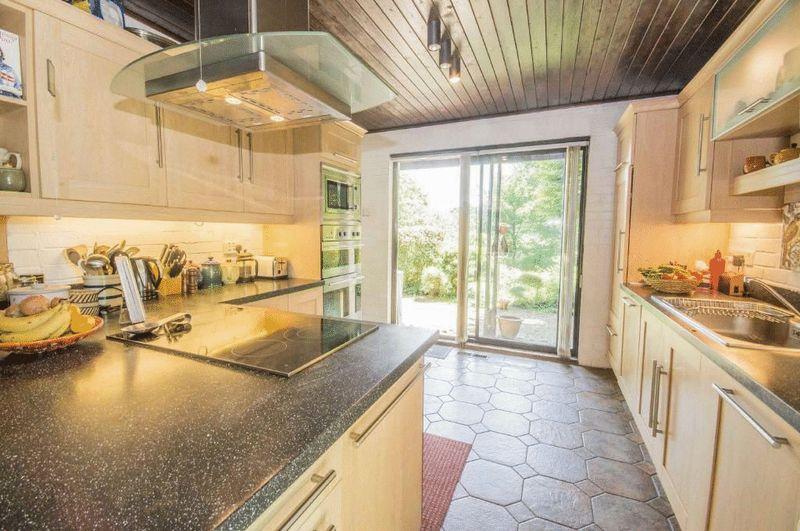 It's not the biggest kitchen space listed in our rundown of beautiful kitchens but the use of spotlights, ceiling lighting and over-the-counter lamps creates a truly warm and bright feel throughout the room.
Beautifully minimalist
For the past twelve months, it seems 'minimalism' has been one of the design world's hot topics as people frantically seek to try and banish clutter from their lives.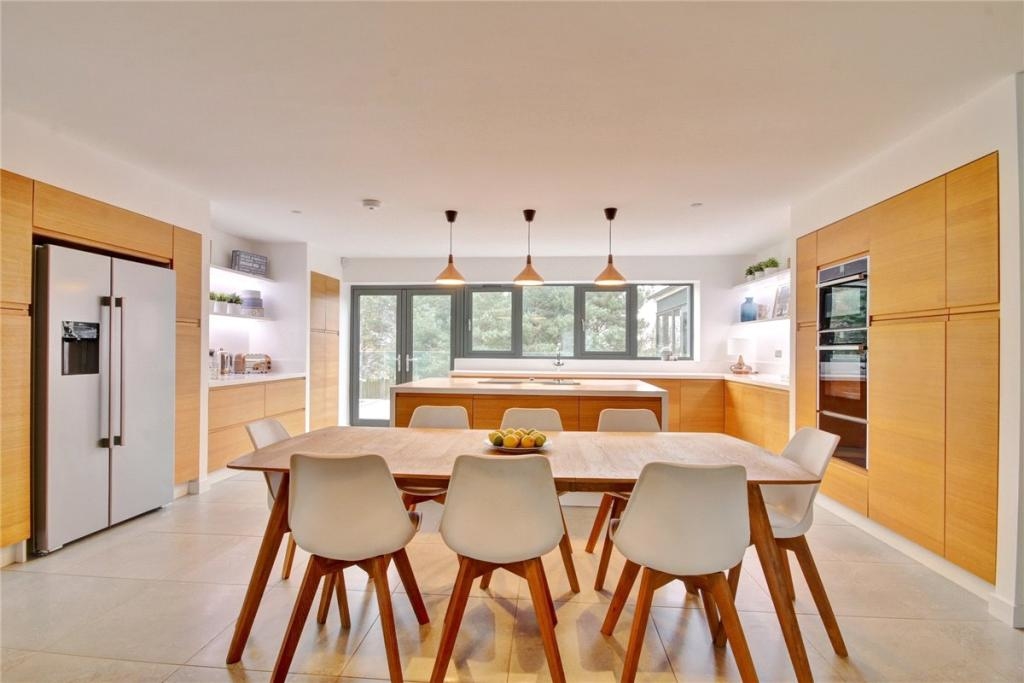 This kitchen in a six-bedroom home in Ramside Park, Durham, definitely follows the minimalist principles and hides away anything unsightly in favour of clean lines, open space and plenty of room to cook.
Showing off those pantry essentials
Most of us aren't going to be lucky enough to have space for a traditional old school pantry or larder, but one way we can still live the dream is showcased in this beautiful Greenwich home.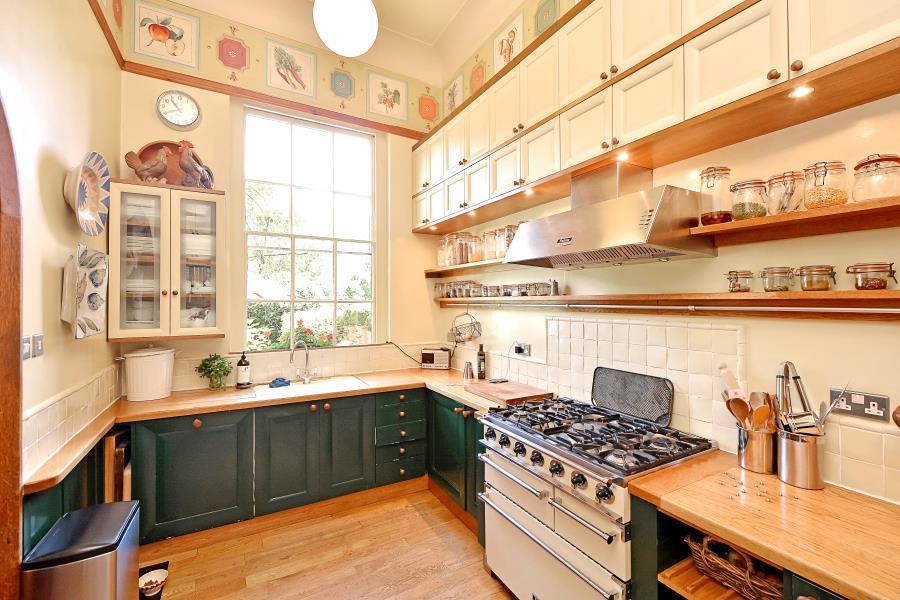 With great lighting and a strong colour scheme, we were already pretty taken with this kitchen but it's the shelving just above the counter displaying all sorts of jars filled with pantry staples that sold it for us.
Some of these ingredients look great when put out for all to see, plus it's practical too – no more rummaging through the back of the cupboards!
Natural light with rural touches
This five-bedroom property in Monmouthshire doesn't have the biggest kitchen by any means, but what it does have is lots of character – from the delightful copper pans hanging handily right by the hob to the four oven Aga that's just begging to be baked in.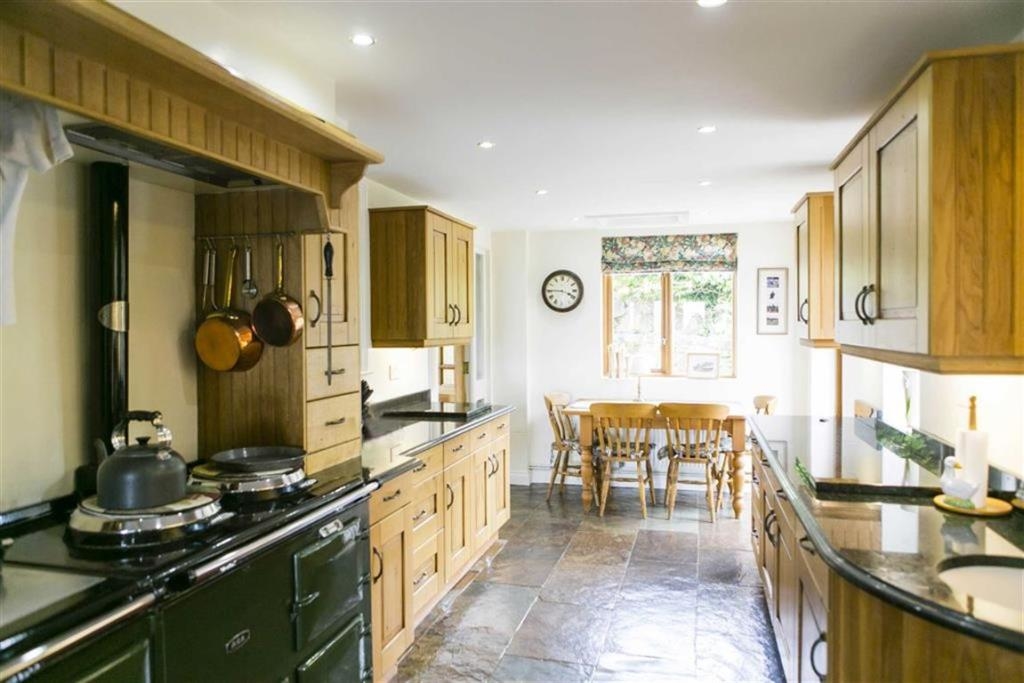 In a lovely extra touch there's also space for a lovely breakfast table at the far end of the kitchen right in front of a huge window, so you can enjoy your cereal under the morning sun. Perfect.