These are the country's top property hotspots right now
Runcorn is the place where house sales have sped up the most compared to this time last year, with the average home selling in 48 days, almost a month faster than the national average
Agents report that the opening of the Mersey Gateway Bridge coupled with a lack of stock has led to the drop in how long it takes to secure a sale, and all top five areas are in the North West
The average time to sell a property across Great Britain is 77 days, up from 72 days in 2018
Towns in the West and East Midlands dominate the top ten quickest-to-sell locations, with Redditch taking the top spot
Runcorn in Cheshire is home to the country's fastest-moving property market outside of London compared with a year ago, exclusive data from Rightmove can reveal.
Nationally, the average time to sell a property has risen from 72 days in January 2018, to 77 days in the current market. Time to sell is based on a property being first listed on Rightmove until it is marked as under offer or sold subject to contract by an agent.
Towns in the North West are where sellers have seen the biggest improvements from last year, with Burnley, Morecambe, Widnes, Lancaster and Oldham all cutting their selling time by at least 14 days.
Runcorn, where the average asking price is £132,653, reduced its selling time by three weeks from 69 in 2018 to just 48 days currently – which is 29 days quicker than the national average. Experts in the area suggest this could have been driven by the opening of the Mersey Gateway bridge.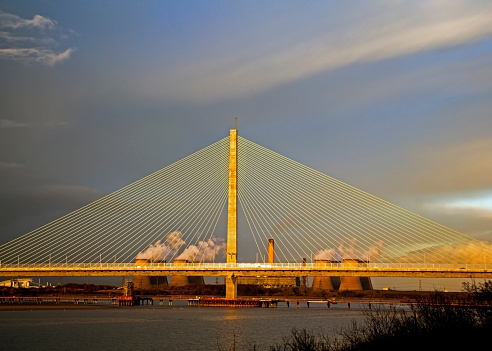 It also means Runcorn makes it into ninth spot in the list of fastest-selling towns in England.
Fastest selling places
In Scotland, Livingston is where homes are selling quickest. On average, it takes just 35 days for properties to get snapped up in the West Lothian town.
It's Redditch in the West Midlands which takes top spot as the fastest-selling market in England, with properties in the Worcestershire town selling in 45 days, on average.
Gloucester in the South West and Wellingborough in the East Midlands are the second and third quickest-to-sell locations in England, although homes in Gloucester are taking two days longer to sell than they were this time last year.
Leamington Spa also finished in the top ten fastest-selling locations, which was crowned as the happiest place to live in the country in Rightmove's 2017 Happy at Home Index and came fifth last year.
In Wales, Newport is the fastest-moving housing market, with homes being sold in 47 days there.
 Rightmove's property expert Miles Shipside said: "This analysis reflects what agents have recently been telling us, and what we saw in Rightmove's House Price Index – that more northerly regions are faring better in terms of pricing power and willingness to move than those farther south. Agents report that properties in the North West are seeing positive market conditions with strong demand from buyers. Once again improvements in local-level infrastructure is a key factor, with the top areas benefiting from better transport links to bigger city centre employment hubs."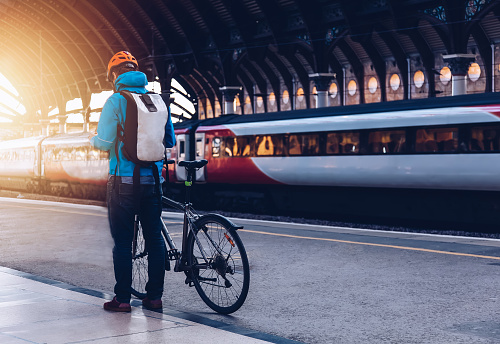 Agents' Views
Alex Nam, junior partner and valuer at family-run Bests Estate Agents in Runcorn, said: "The Rightmove data definitely tallies with what we've been experiencing over the last 12 to 18 months. There has been a shortage of stock and the speed of sales has been among some of the quickest I've seen. The Mersey Gateway bridge has opened during that period, so I imagine that has had an impact, for sure.  You can get from Runcorn to Liverpool city centre in 20 minutes by car now, which means the area will be even more attractive to investors and buyers. Our big traffic problems have been alleviated and it's been a significant infrastructure change. But there is still limited choice and the area has usually generated fairly reasonable yields in the buy-to-let market, so it's no surprise things have been speeding up recently."
Samantha Cerrone, office manager of Vizors in Redditch, added: "We've got great links into Birmingham but we're slightly cheaper than neighbouring areas outside of the city. There is easy access to good schools in Redditch as well and it's a family town where people stay for a long, long time. We sell 90% of the stock we put on."
Locations where sales have sped up the most compared to January 2018:
| | | | | | |
| --- | --- | --- | --- | --- | --- |
| Town/City | Region | Time to sell Jan 2019 (days) | Time to sell difference since 2018 (days) | Time to sell Jan 2018 (days) | Average asking price Jan 2019 |
| Runcorn | North West | 48 | -21 | 69 | £132,653 |
| Burnley | North West | 74 | -18 | 92 | £109,709 |
| Morecambe | North West | 101 | -16 | 117 | £142,097 |
| Widnes | North West | 59 | -15 | 74 | £158,034 |
| Lancaster | North West | 77 | -15 | 92 | £175,614 |
| Oldham | North West | 66 | -14 | 80 | £148,484 |
| Wakefield | Yorkshire and The Humber | 68 | -14 | 82 | £197,958 |
| Thornton-Cleveleys | North West | 70 | -13 | 83 | £152,894 |
| Lytham St. Annes | North West | 91 | -13 | 104 | £230,606 |
| Dewsbury | Yorkshire and The Humber | 71 | -12 | 83 | £150,101 |
Fastest selling locations:
| | | | | | |
| --- | --- | --- | --- | --- | --- |
| Town/City | Region | Time to sell Jan 2019 (days) | Time to sell difference since 2018 (days) | Time to sell Jan 2018 (days) | Average asking price Jan 2019 |
| Redditch | West Midlands | 45 | -3 | 48 | £212,400 |
| Gloucester | South West | 46 | +3 | 43 | £238,723 |
| Wellingborough | East Midlands | 47 | +5 | 42 | £205,320 |
| Kettering | East Midlands | 47 | +4 | 43 | £215,142 |
| Coalville | East Midlands | 47 | -5 | 52 | £188,015 |
| Leamington Spa | West Midlands | 47 | -6 | 53 | £342,329 |
| Sale | North West | 47 | -3 | 50 | £301,549 |
| Coventry | West Midlands | 47 | +7 | 40 | £213,297 |
| Newport | Wales | 47 | -9 | 56 | £199,042 |
| Runcorn | North West | 48 | -21 | 69 | £132,653 |
National statistics for January 2019:
| | |
| --- | --- |
| Region | Time to sell Jan 2019 (days) |
| East Midlands | 71 |
| East of England | 77 |
| London | 89 |
| North East | 95 |
| North West | 79 |
| Scotland | 66 |
| South West | 76 |
| United Kingdom | 77 |
| Wales | 78 |
| West Midlands | 65 |
| Yorkshire and The Humber | 76 |