Peterborough couple get help to buy their first home
A couple from Peterborough are now saving £60 a month on their energy bills, after buying a new property at Vista, Morris Homes' landmark zero carbon development.
Lee Clark, 40, a postman and his partner Darren Frost, 45, were keen to move to an energy efficient home for a more environmentally friendly lifestyle. After being unable to find an economical way to make their existing property more energy efficient, they decided to view the homes at Vista, the UK's biggest zero carbon 'village' on the city's South Bank.
The couple found their ideal home, a three-storey Ixia townhouse, that offers them open-plan living and a stunning modern layout as well as energy saving features including solar panels and energy efficient boilers.
Lee said:
"We were keen to live a more eco-friendly lifestyle, and were also in need of additional space. Vista really appealed to us because of the homes' energy saving features.
"The Ixia is the perfect fit for us and we have already started to notice the impact on our monthly bills. We now only pay £90 a month on our gas and electric bills which is £60 less than we were paying in our smaller property."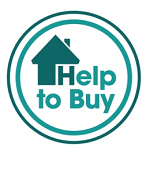 Lee and Darren used Help to Buy to give them an extra boost in raising a deposit for their new home, and were able to move in within just two months.
With Help to Buy, buyers only need five per cent of the value of the property as a deposit. They are supported by the Government, which provides a further 20 per cent of the deposit in the form of a loan which is interest-free for the first five years.
Lee added:
"Using Help to Buy made the whole process more easy and affordable, and we moved in to our new home very quickly. The Morris team were really supportive and we are pleased that we are now both saving money and living a more eco-friendly lifestyle."
Cindy Cade, sales director at Morris, said:
"Vista is a stunning development in a prime location. With zero carbon features installed in every home to help buyers save money and live sustainably it's clear why Lee and Darren were eager to make the move.
"Help to Buy is a fantastic scheme to help buyers to get on the move more quickly, and many of the buyers at Vista are using the scheme to give them a boost on the property ladder."
For more information on the schemes and homes available at Vista visit the sales office at Cripple Sidings, off London Road, Peterborough, PE2 8AL (open daily between 10.30am – 5.30pm), call 01733 347140 or see more details on Rightmove.
For more information on how you could find your dream home with as little as a 5% deposit visit Rightmove's Help to Buy page.